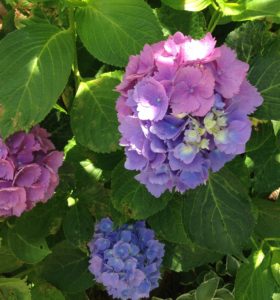 No flower captures my idea of the essence of carefree summer quite like the hydrangea.  Once the hydrangeas are flourishing, the school year and its unforgiving routine have ended.  There is time once again for the leisurely enjoyment of a sunny morning.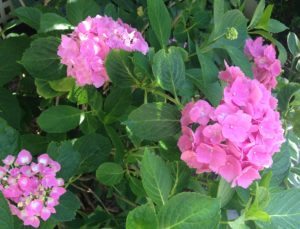 The big, bobbing heads of hydrangeas feature prominently in childhood memories of my grandparents' Kentucky farm, especially of July 4th family gatherings at the old house on the banks of the river.  And some of the most magnificent hydrangeas anywhere adorn the little cottage complex that becomes our home for a while every August in Cape Cod.  Hydrangeas mean summer, past and present.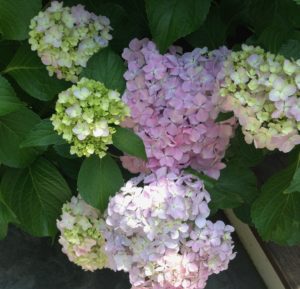 Hydrangeas were among the first flowers we planted when we moved into our house eighteen years ago.  We added more when we undertook our backyard renovation.  The hydrangeas around our house remind me of the days when my daughter's idea of a grand adventure was splashing in her little inflatable pool on the lawn.  Hydrangeas mean warm sunshine and happy, uncomplicated times.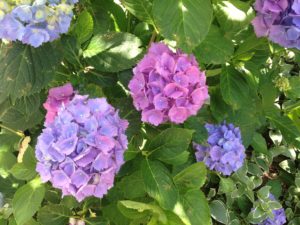 I didn't have much hope for our hydrangeas this year.  After the heavy snows of our frigid winter melted at last, much of the early foliage was black and shrunken.  The buds appeared stunted.  But as the weather warmed, the flowers rallied.  Right now, on this July 2, they are more beautiful, and more widely varied in color and depth of hue than I can remember.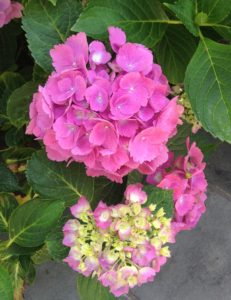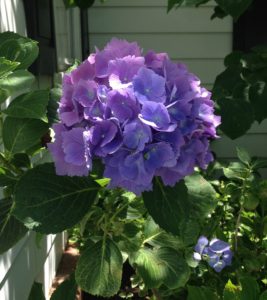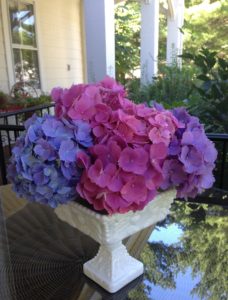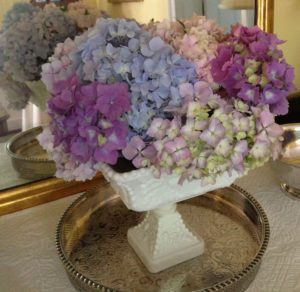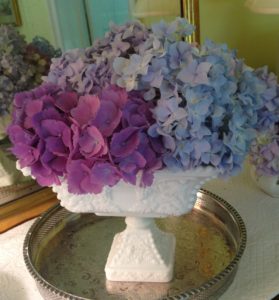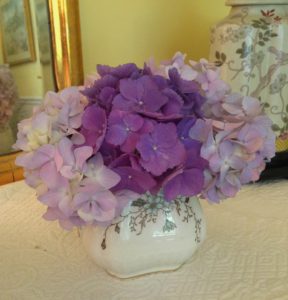 Hydrangeas are likely to wilt soon after they're cut unless given special treatment.  To prolong their freshness considerably, follow this method:
Immerse the stems in water immediately after cutting.  Heat a cup of water to boiling.  As you arrange the flowers, and just after you recut each stem to the chosen length, hold it in the hot water for thirty seconds.  Add the stem to your arrangement in a container filled with room temperature water.  The flowers should look beautiful for several days and perhaps up to a week.