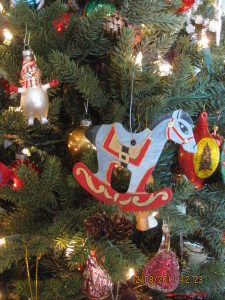 This rocking horse arrived in a big set of wooden ornaments when I was twelve.  I was strongly encouraged to paint them all.
I used the chalky water-based paint in the set,  and they began to look shabby in a few years.  We never throw anything away,
so I repainted them with Testor's enamels when I was in college.
Now they should last through the 21st century.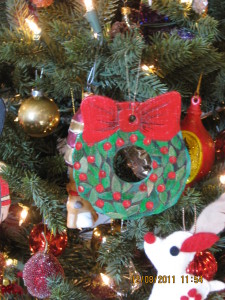 Rudolf seems to appreciate the repainted wreath.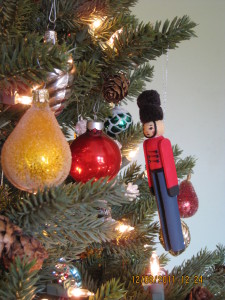 We created an entire army of clothespin soldiers.