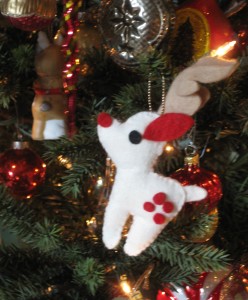 It was with Rudolf that my real ornament-making began.
He was simple and easy to sew.  I made a million of them.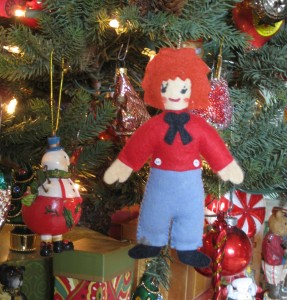 Raggedy Anne & Andy were more labor-intensive than most of our felt ornaments.  Andy is looking a bit rougher than I remember.
Anne wasn't ready at all for her close-up.