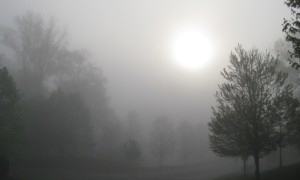 We woke up to a morning fog that reduced the spring colors
to black, white and shades of silver-gray.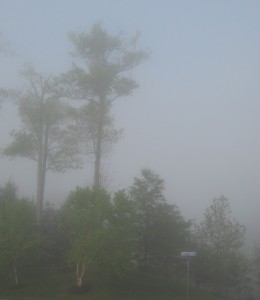 A bit later, green and blue tones begin to emerge.
The street sign, appropriately, reads Misty Pond.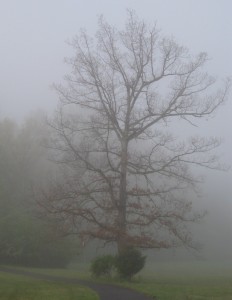 This oak is evidently in no hurry to welcome spring.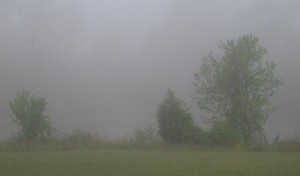 I can see the painter George Inness capturing this scene.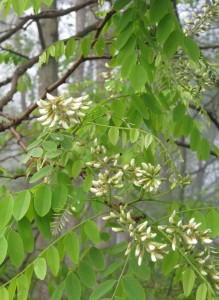 A locust tree beginning to flower.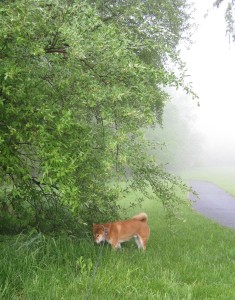 The dampness seems to heighten all the attractive smells.
Kiko had much to attend to this morning.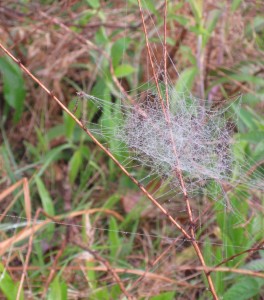 The scrubby foliage by the pond was dotted with dew-covered spider webs.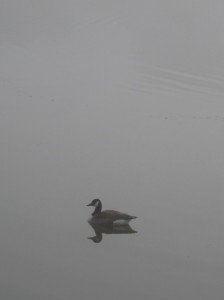 A lone mallard on the pond.