Here in northern Virginia, we are fortunate to have a long, luxurious fall season.  Typically, around the start of school, just after Labor Day, the weather turns, as with the click of a switch.  The dense humidity of late August dissipates.  The refreshingly crisp air of autumn starts streaming in.   Mornings and evenings are chilly, afternoons sunny and warm.  The switch usually clicks off again briefly, and summer's hot blanket gets a few last chances to throw its sticky weight around.  But these are the final gasps of a lost cause; fall's triumph is inevitable.  And by then, the visual signs of the new season begin to appear.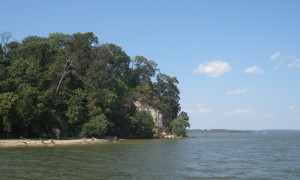 The first signs of fall in our area are subtle.  In a cloud of green leaves, a few spots of yellow and orange pop up, as here at the big rock known as Freestone Point in Leesylvania State Park on the Potomac.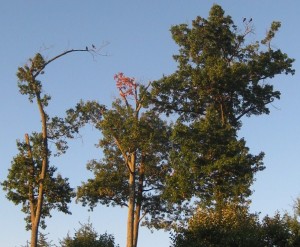 Here, above and below, the crows seem to appreciate the touches of red and gold that beautify their treetop perches.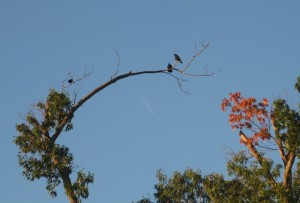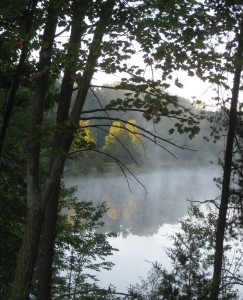 Morning sunlight cuts through the mist off the lake, intensifying the                        glow of newly golden leaves.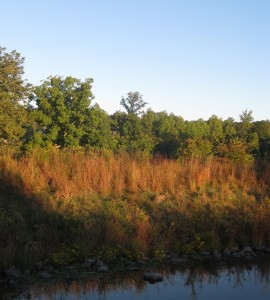 Scruffy, disheveled pond foliage assumes a dignified fall palette of bronze and copper.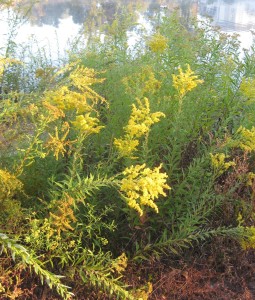 Goldenrod, like crystallized sunbeams, dresses up the banks of the pond.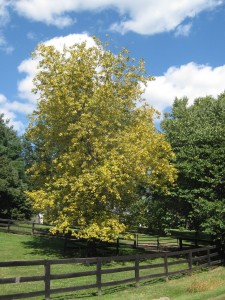 Before long, a few trees, like this maple, above, and the small dogwood in the
distance below, trade all their green for more flamboyant colors.