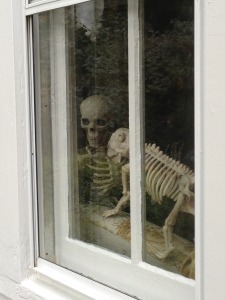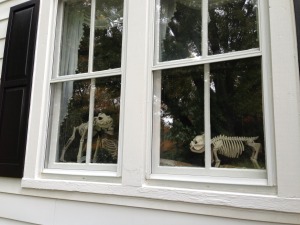 This Halloween season, our family welcomed Slim and his two charming dogs, Fluffy and Champ.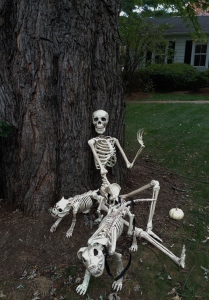 Ever the dedicated dog walker, Slim takes a load off after a neighborhood hike.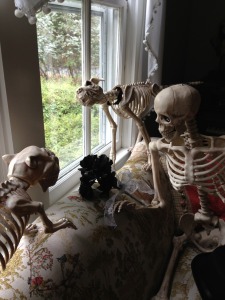 Always up for fun, the jolly trio keeps an eye out for new friends.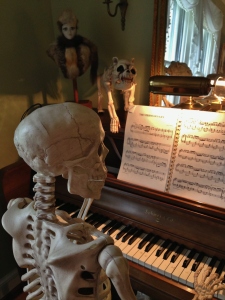 Slim's musical talent is prodigious.  Here he entertains with a personal favorite, Scott Joplin's The Strenuous Life.  Champ taps an appreciative paw to the ragtime beat.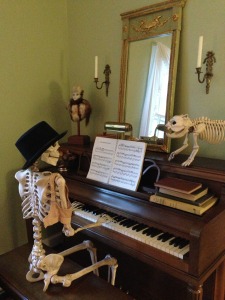 Requests, anyone?  He'll be here all week.  Remember to tip your servers.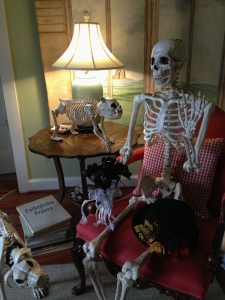 A scintillating conversationalist, Slim enchants with tall tales of comedy and valor.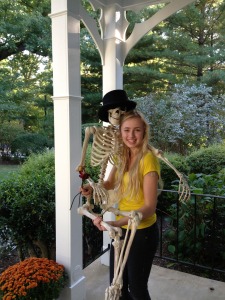 Be forewarned:  he's a hugger!
Slims sends this message:  Happy Halloween Eve to all!