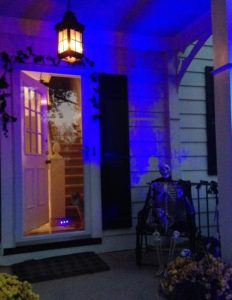 Halloween is not Kiko's favorite night.  While it's nowhere near as bad as July 4th, since there are no fireworks, he does not find it pleasurable.  He senses that his pack is getting ready for something out of the ordinary, but he's unsure as to what.  When the parade of doorbell-ringers begins, he doesn't get it.   Who are these figures that stand at the door, but rarely come in?  He has no chance to greet and to smell them.  That is no fun at all.  In the photo above, he peers anxiously out the storm door, clearly wondering what the night will bring.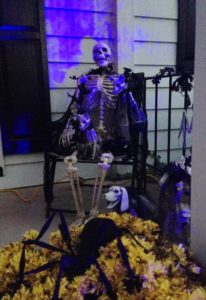 Slim and his dogs, on the other hand, are in their element.  It's their Big Night.  Bring it on!, they say, we're ready for the unexpected!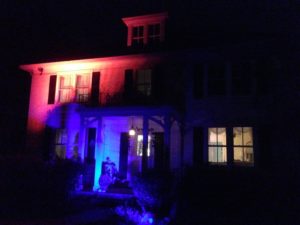 May your Halloween bring all treats and no tricks, unless you're into that sort of thing!