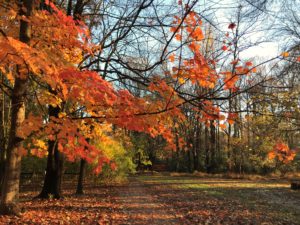 The look and feel of fall has been slow to arrive in Northern Virginia this year.  The brilliant hues of autumn, in skies and foliage, have been largely absent.  Thanks to persistent and soaking rains, the landscape is washed in the dullest of grays and browns, like those of an old trench coat.  Like the one that hangs in my closet, ugly but utilitarian.  And during these frequent fall downpours, too often worn.  It's only within the last week or so, now that many trees have lost their leaves, that others are finally beginning to show some color.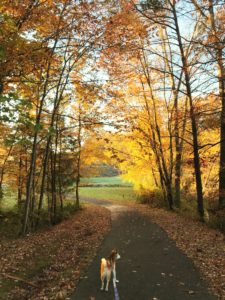 When the sun does emerge from the clouds and lend its brightness for a while, we're not accustomed.  Above, Kiko appears bewildered by the glowing golden vision ahead.  Below, a few images of fall's all too rare and fleeting glory.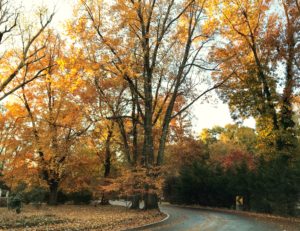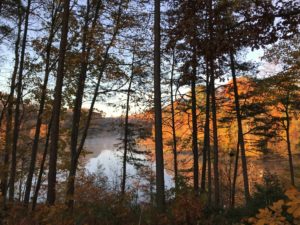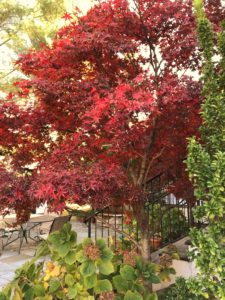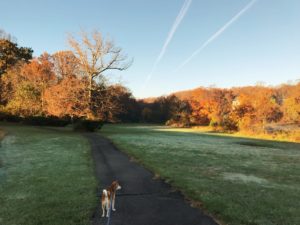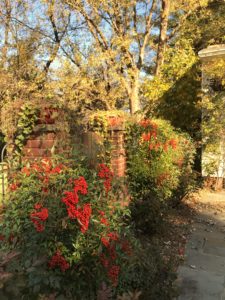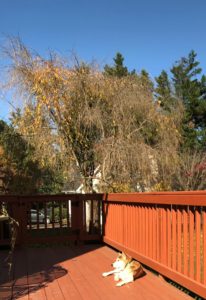 Yesterday Kiko enjoyed the unusual luxury of morning sunshine on my mother's deck.  Today the rain is back, and a winter-worthy chill is headed our way for the weekend.  Gather ye sunbeams while ye may.  And hold on to that old coat, or pass it along to someone who needs it more than you.