Our first big snow of the new year arrived like a polite and thoughtful visitor: with plenty of advance notice and on a weekend, allowing time to prepare. We even managed, for the first time ever, to put two cars in the garage. Here in Northern Virginia, it was a modest, unobtrusive snowfall; the flakes were often so fine as to be barely visible. But it was persistent, steadfast. By Sunday morning, about seven inches had accumulated. That afternoon, there was a brief lull, prompting my husband to break out the snow blower too soon. Well into the evening, the flakes floated down, tiny and delicate. Our final total was ten inches. A perfect amount, it turns out, for Kiko to romp through with ease and zest.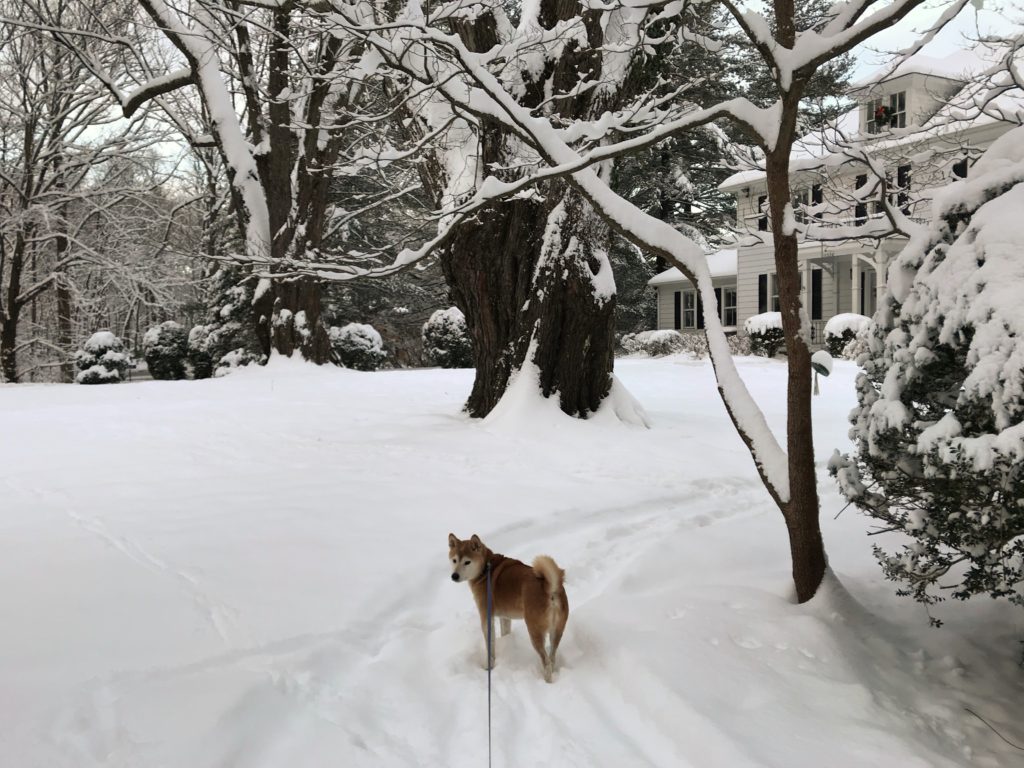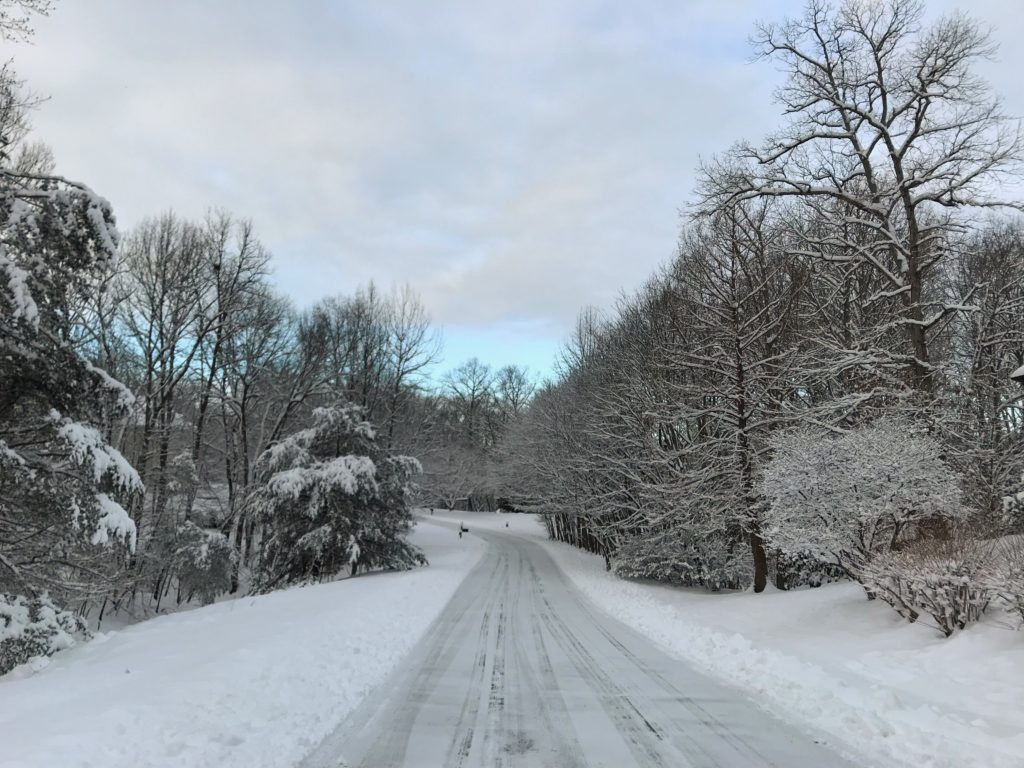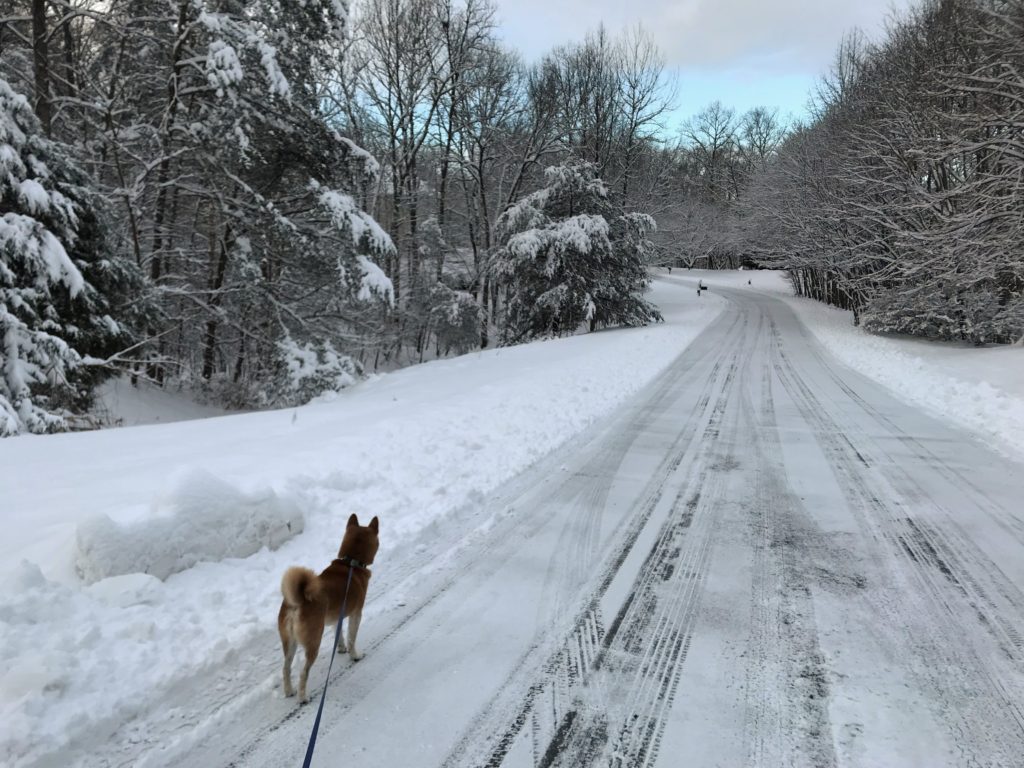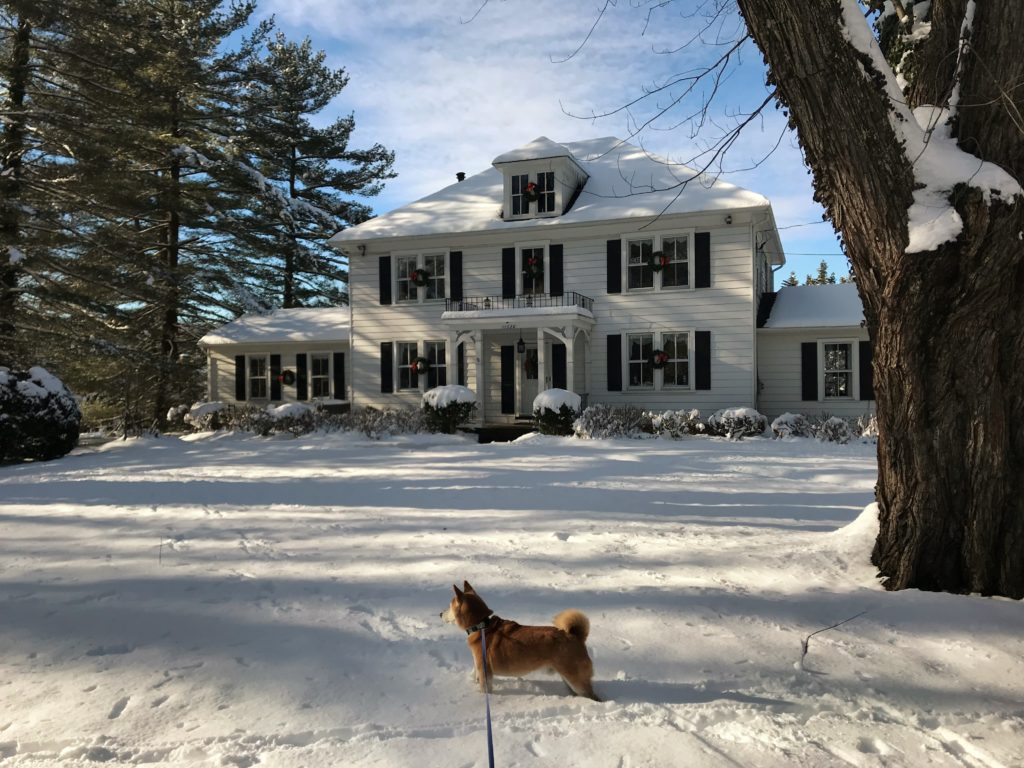 After our cool, wet spring, the drenching, unrelenting rains of a warm fall, followed by an arctic blast and snow in early November, it was refreshingly odd to experience a taste of weather that actually suited the current season. A deep but manageable snow in mid-January! How quaint! How so last century! And how very pleasant!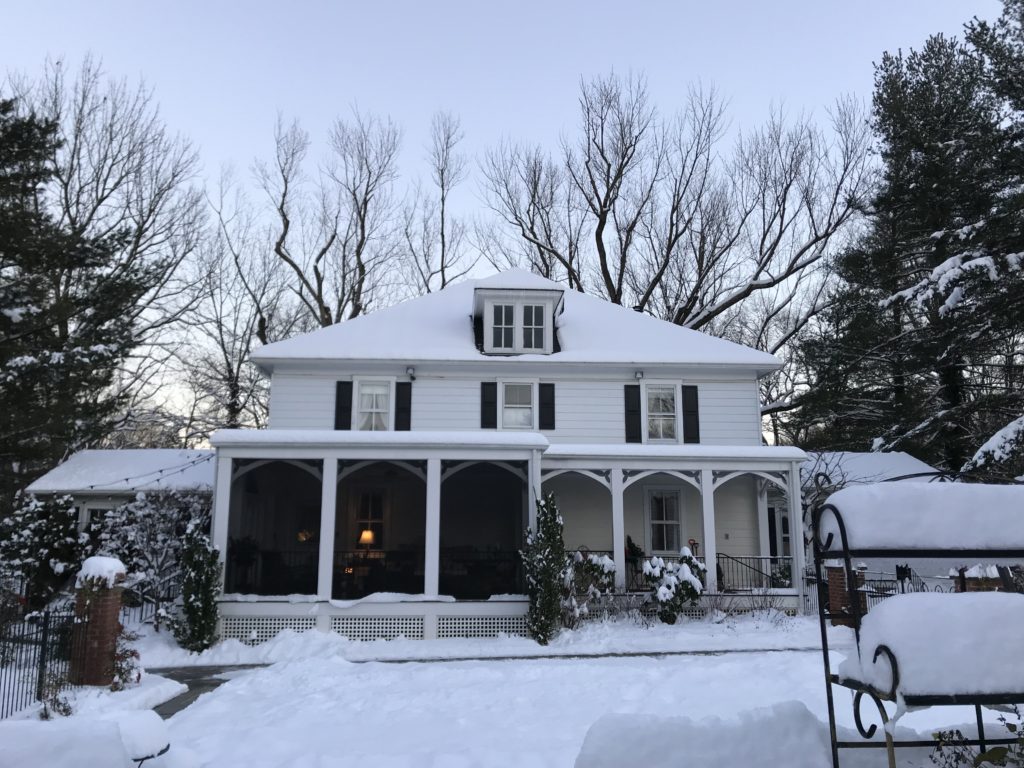 It was the perfect snow. The only thing less than ideal was that our daughter, who appreciates frozen precipitation in every form, couldn't be here to enjoy it with us. She was home for nearly a month, but the winter break had drawn to a close, too quickly. On Saturday morning, well before the first snowflake appeared, she was on her way back to Charlottesville to begin the second semester of her second year.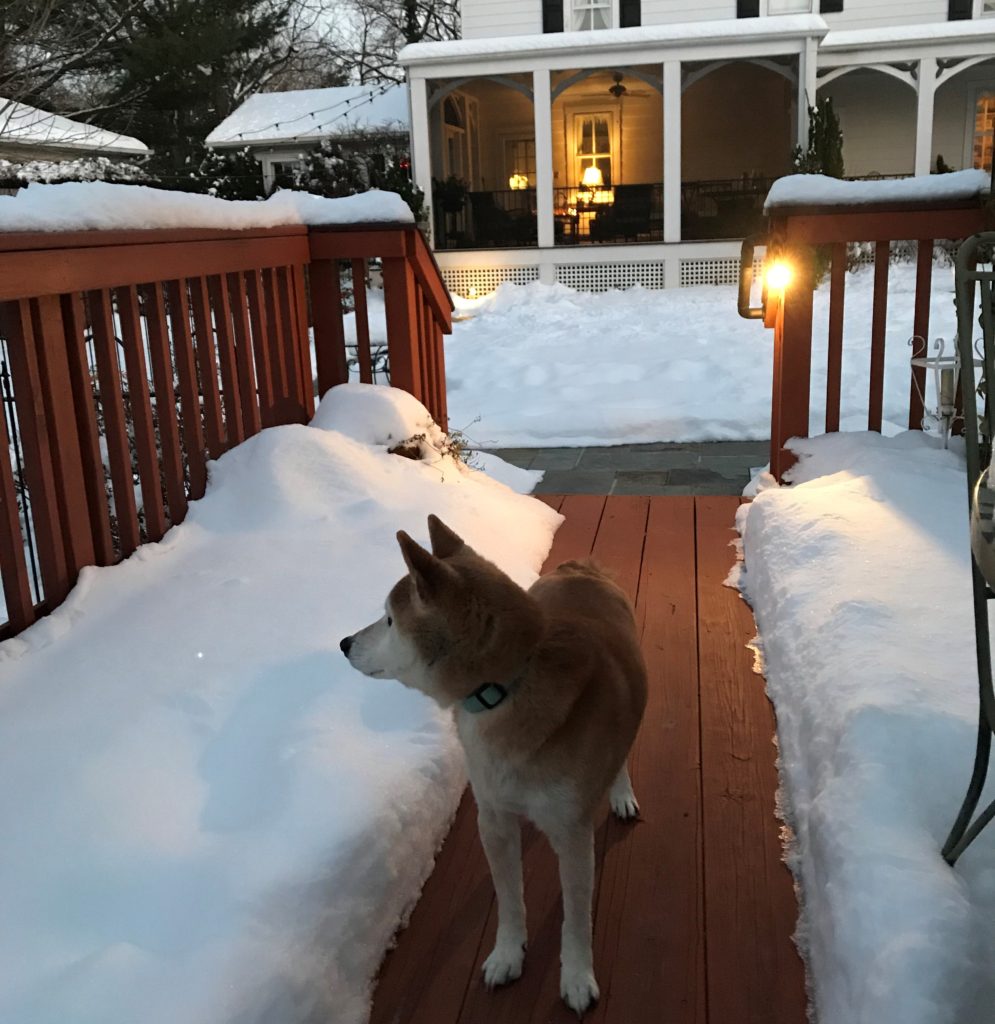 I'm thankful that my furry child completed his formal education years ago (a few weeks of puppy training, which had a negligible effect on his behavior) and remains home to keep me company.