Looking through photos on this dreary, gray day, several from our early January snow stand out. During this unusually mild winter, we've had only one snow here in Northern Virginia. I'm hoping we can glide smoothly into an early spring without an icy blast to decimate the young buds that are creeping up and out all over. But early on that snowy morning of January 8, the glow of sunshine on the trees was briefly dazzling. While most branches appeared as though frosted with white royal icing, the sun's rays picked out certain tree tops to gild with metallic brilliance. The result, against a quickly changing backdrop of blue sky dotted with clouds of white, pink and lavender, was a vision of spectacular luminosity. These photos convey only a suggestion of the radiance I saw on that frosty morning seven weeks ago.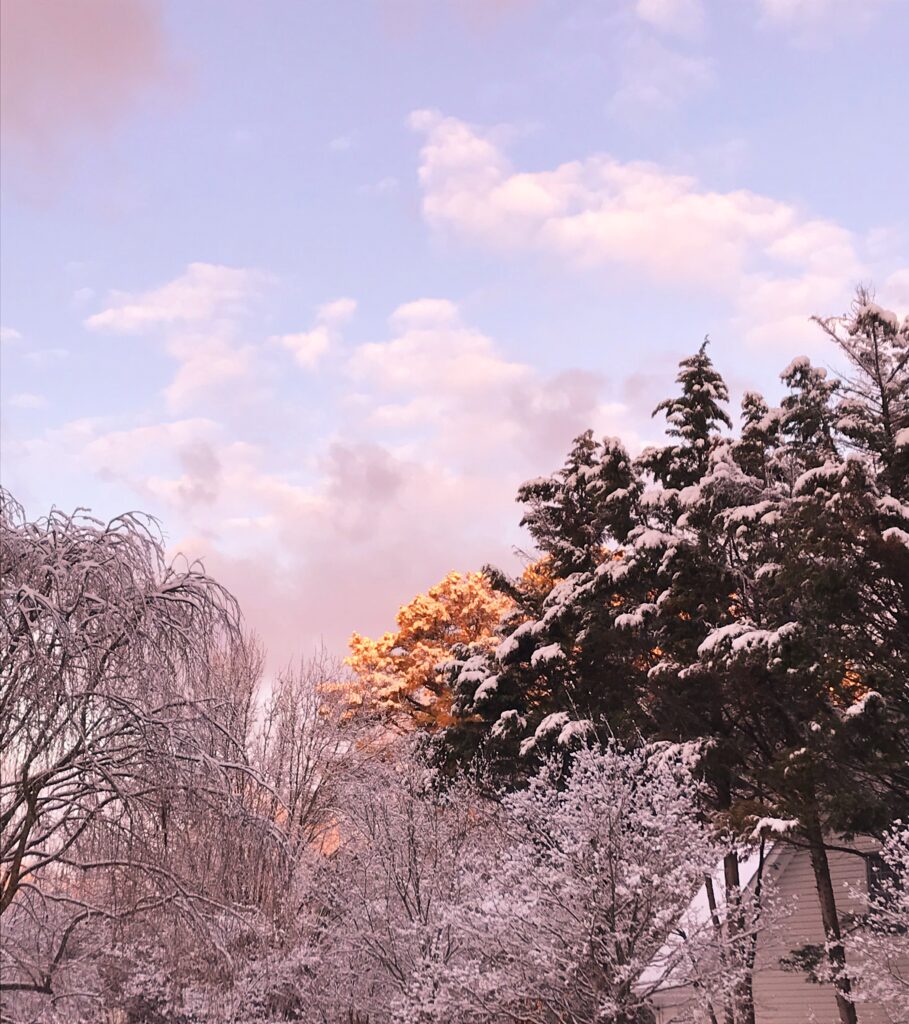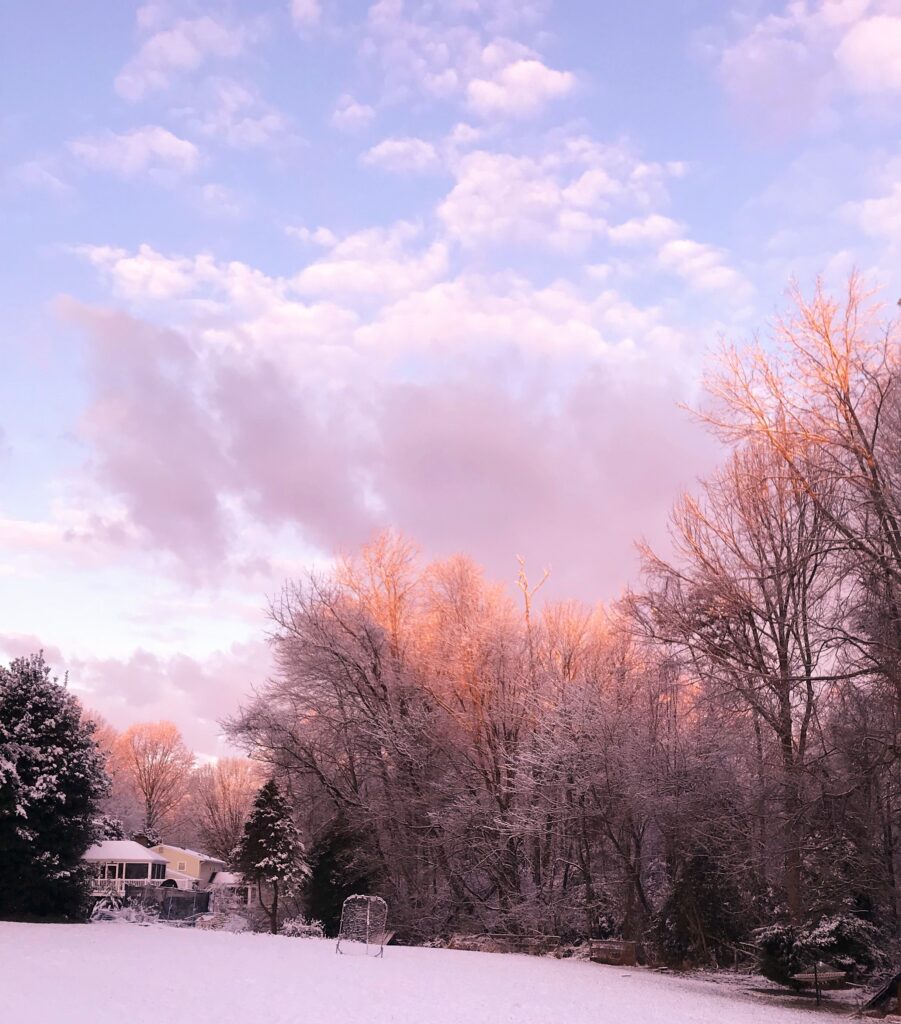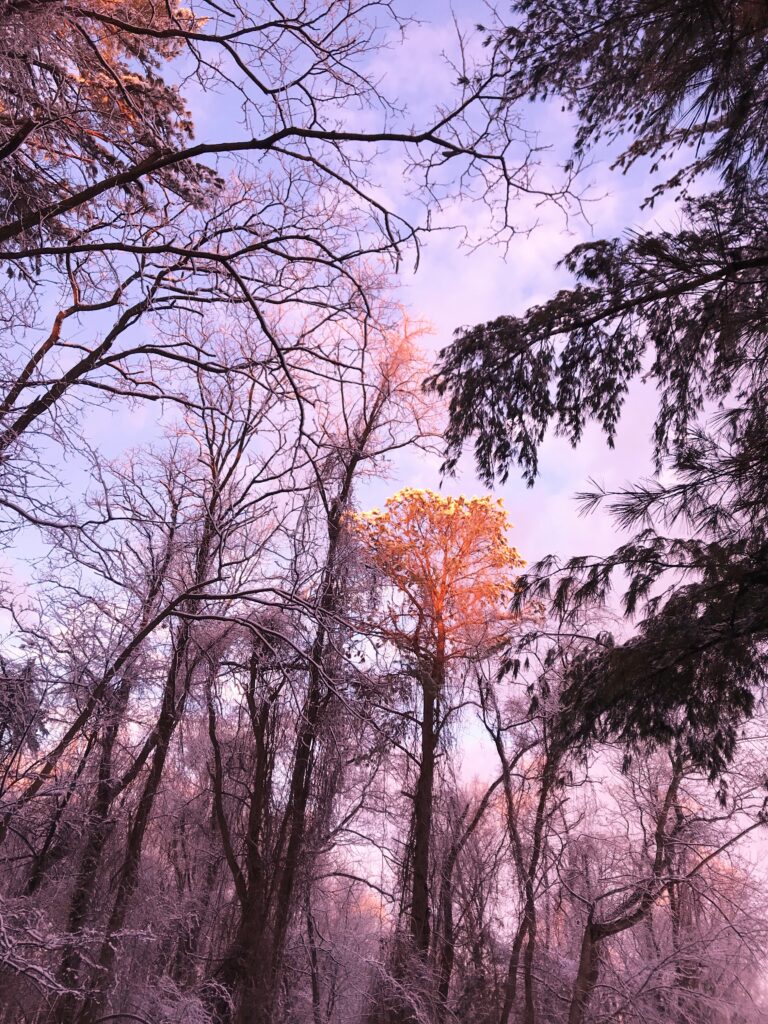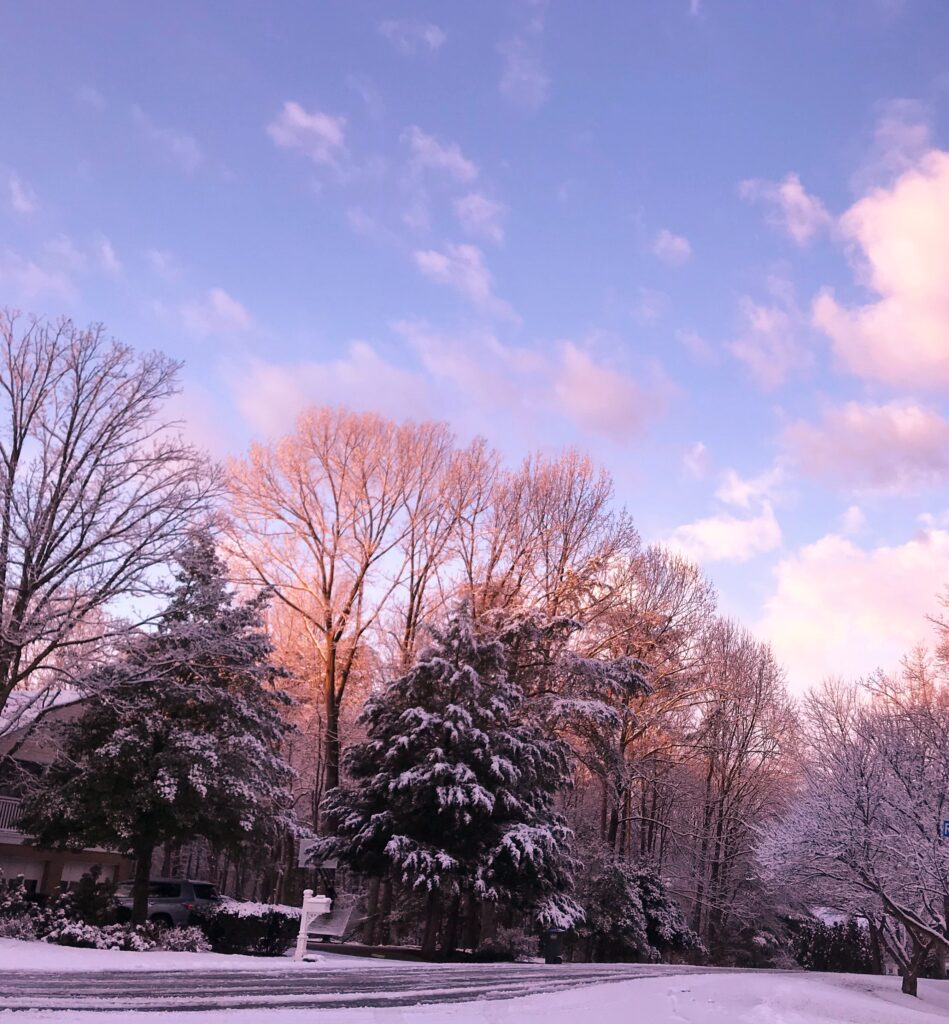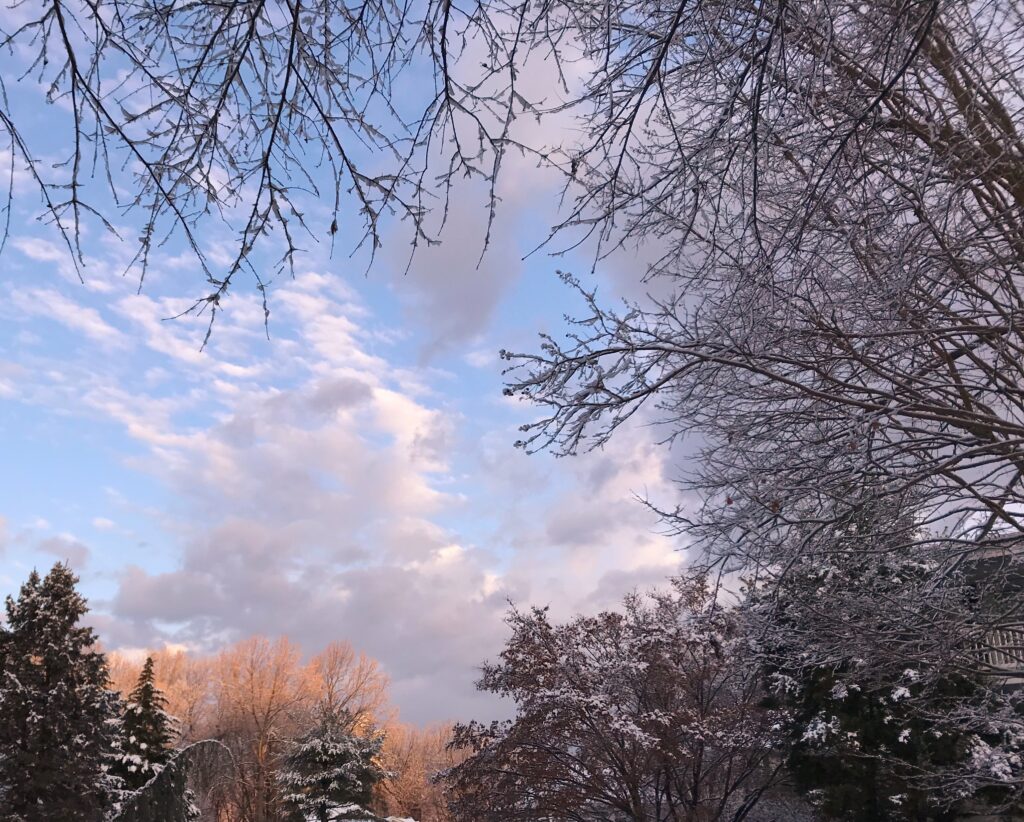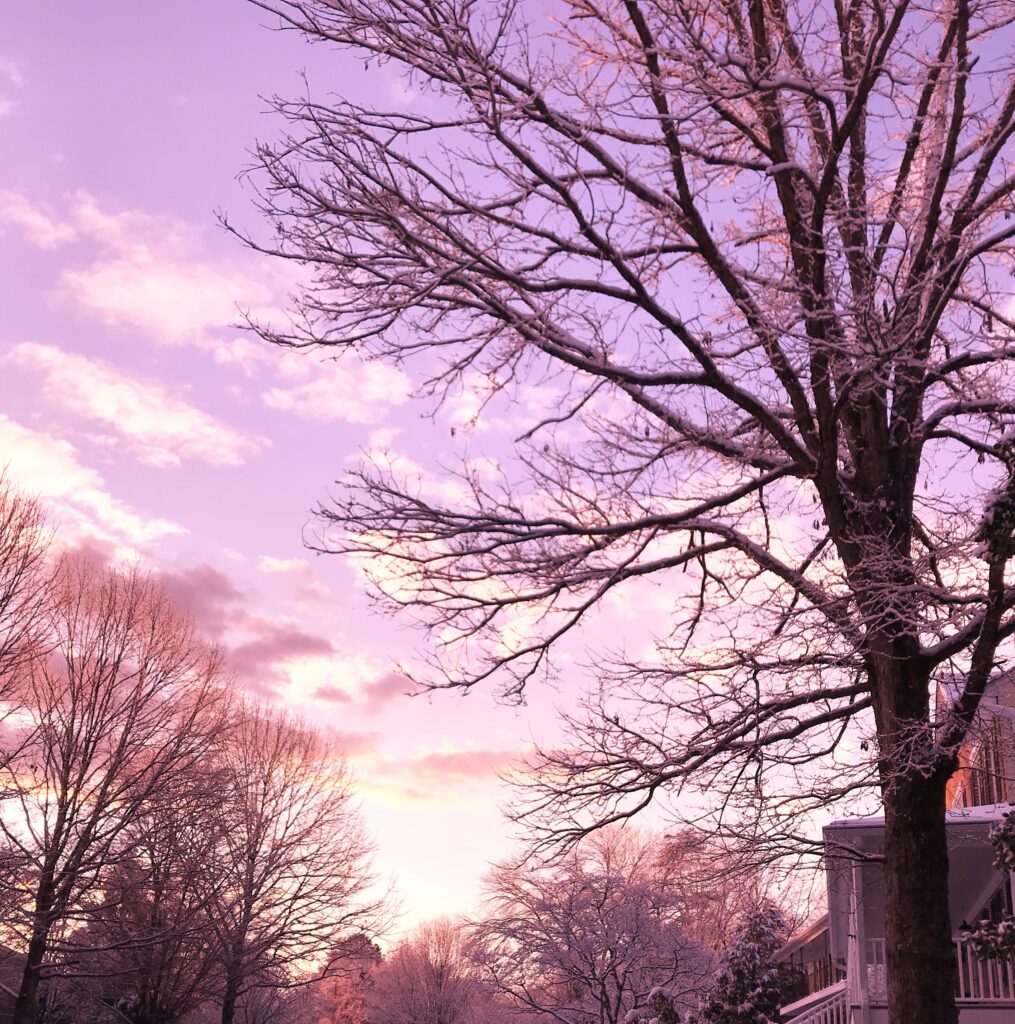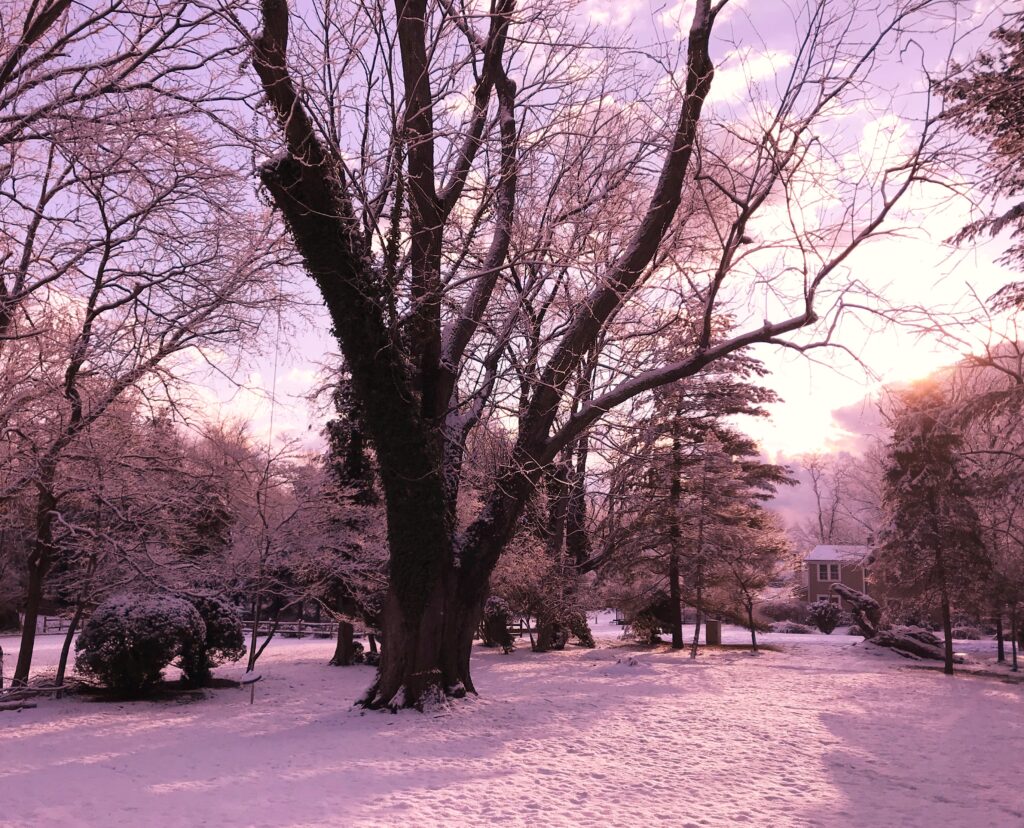 Before long, the light shifted, the other-worldly glow faded, and the colorful brilliance seeped away. The snow-covered landscape, in clean tones of white, gray and black, was still beautiful, but it was a more ordinary sort of beauty.
Even ordinary beauty is a wonderful thing, of course. But these pictures remind me to keep a watchful eye. In the midst of the everyday, a sudden glimpse of the extraordinary (perhaps, who knows, even a glimmer of heaven?) is a possibility, if a fleeting one.