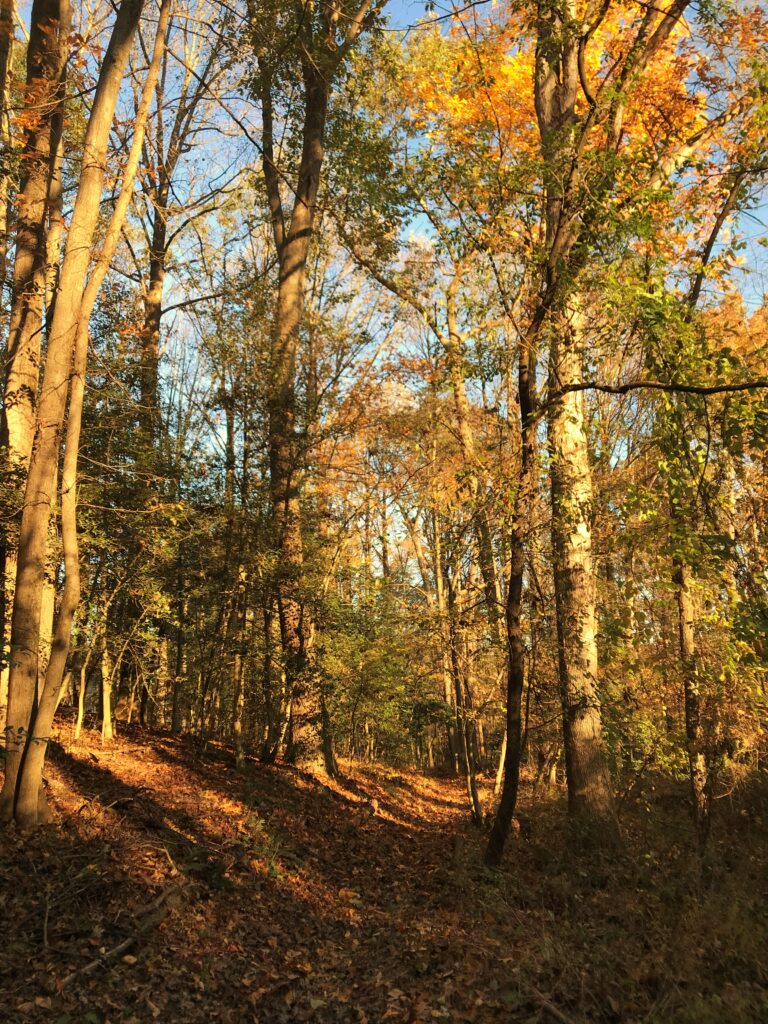 November is like two sisters, equal in beauty, strikingly different in style and mood. The younger one looks over her shoulder toward autumn, the elder anticipates winter. One clothes herself in deep, rich jewel tones, the other dresses in a subdued palette of white, black, and many more than fifty shades of subtly nuanced gray. Today, as the sun shines brightly on the last stubborn leaves of fall, a tribute to the younger, playfully flamboyant November sister.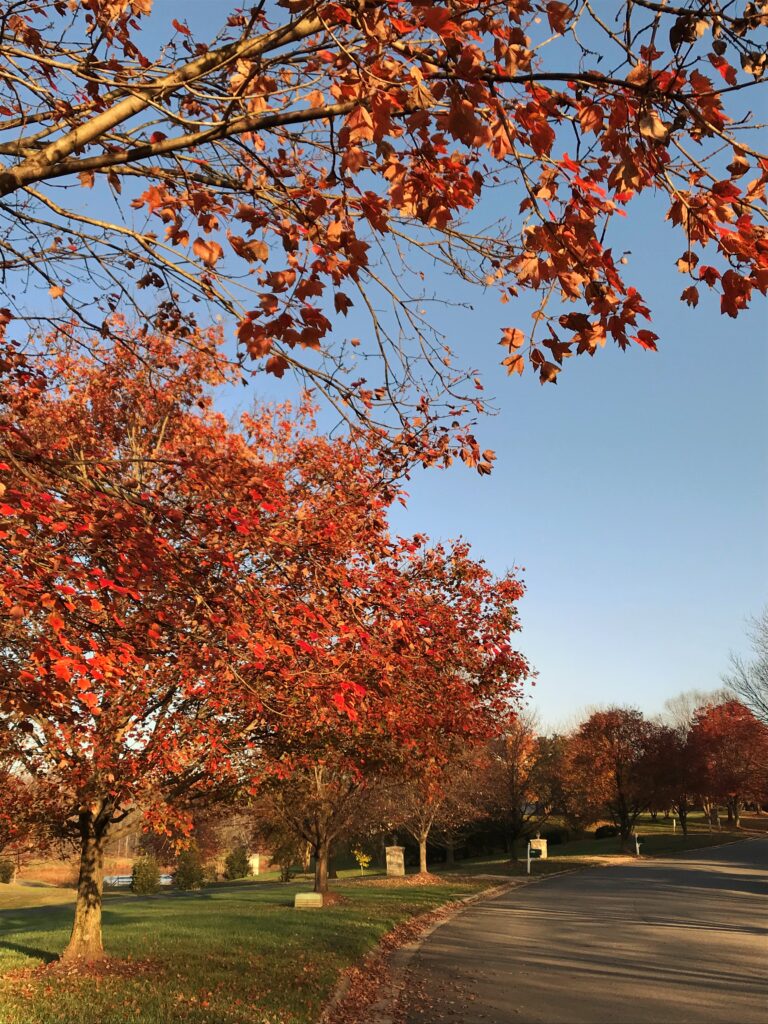 She delights in autumn's most brilliant shades. She sets the scarlet leaves of a row of sugar maples against a backdrop of perfect, cloudless blue sky.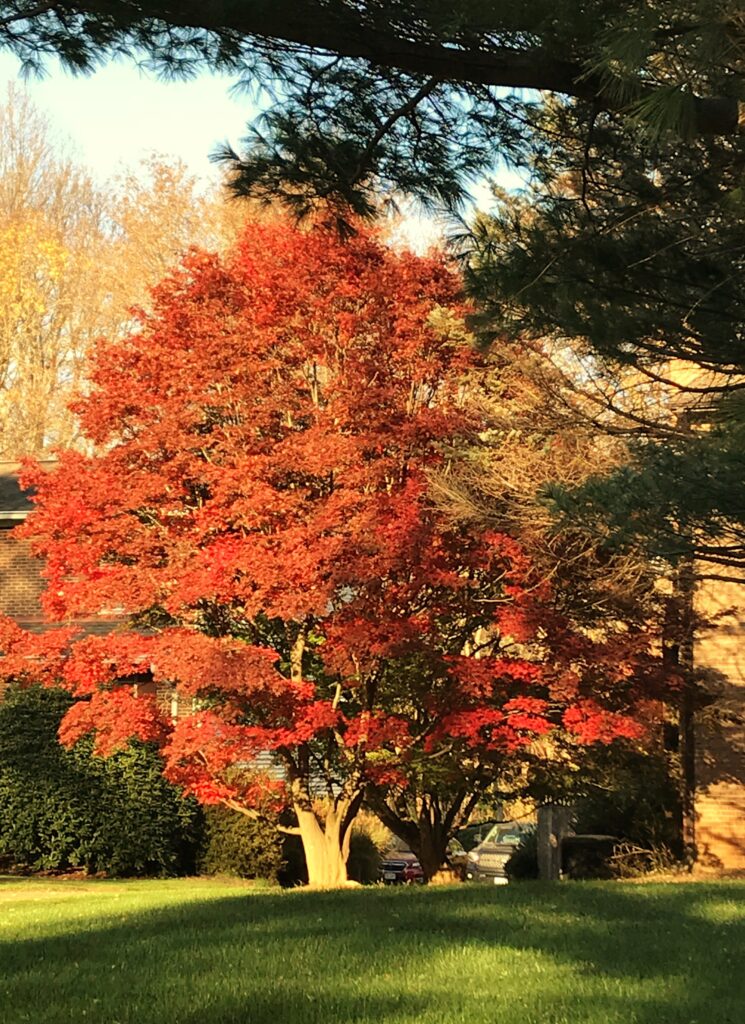 She's an expert in color theory. She knows that on a complementary base of glowing green, the red and orange leaves of a Japanese maple will appear even more distinctly luminous.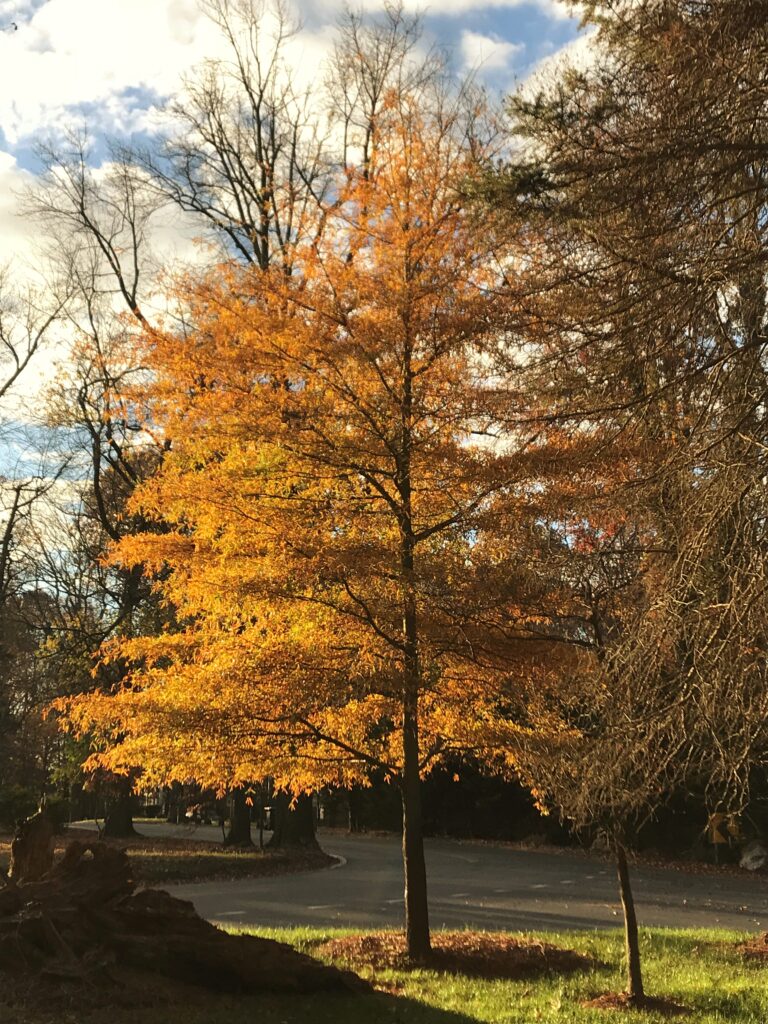 She enjoys a dramatic makeover. This pin oak at the edge of our front yard is an unintentional gift from a squirrel, a sprout from a forgotten acorn buried about ten years ago. Throughout the summer, its coloring blends with that of the neighboring pines. It's not especially remarkable, and easy to overlook. But come November, the younger, whimsical sister does a spectacular fairy godmother turn, and endows it with a golden radiance.
She loves to accessorize in unexpected ways, often ignoring the rules of seasonal dressing. Cheerfully, she combines the concentrated yellows and oranges of maple leaves and the intense red of nandina berries with the deep fuchsia of summer's roses.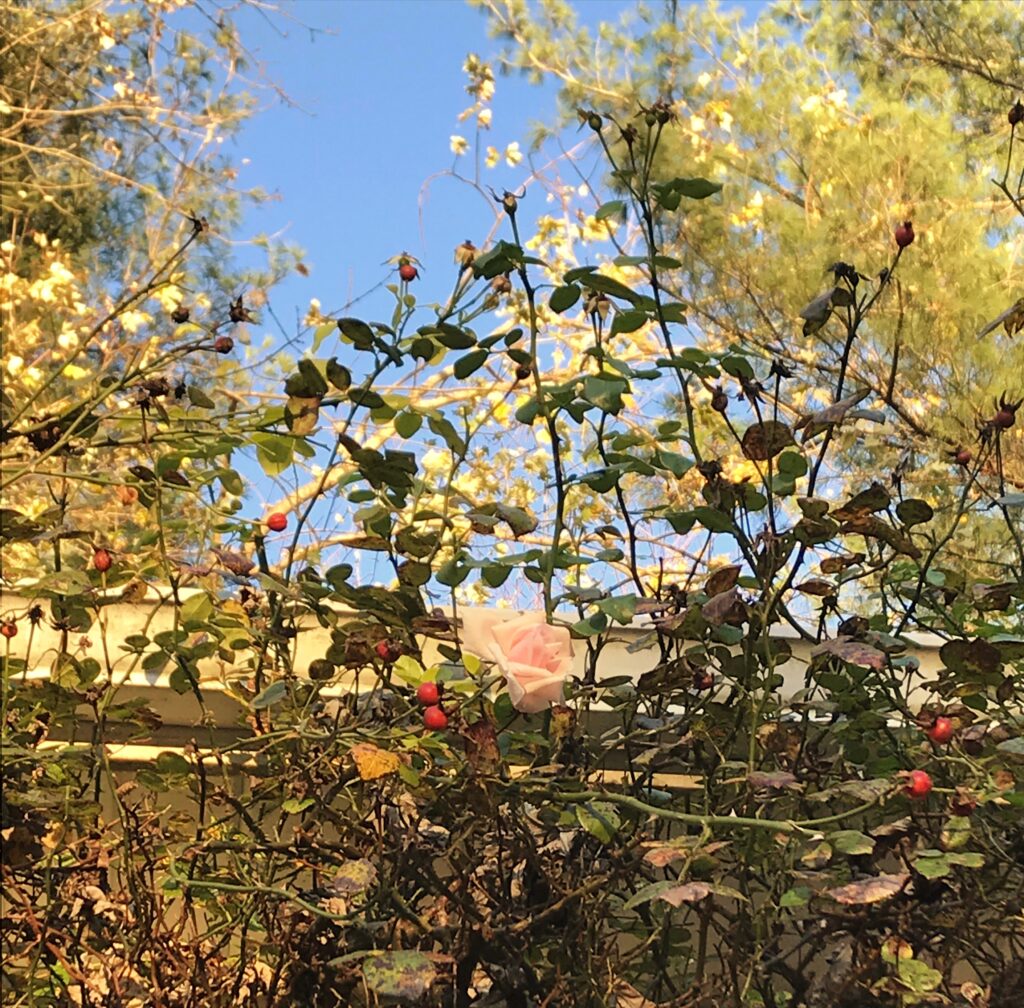 She pairs the most delicate pale pinks of our trellis roses with the vivid red of rose hips. Somehow it works, especially when the surrounding foliage gleams in tones of green and gold.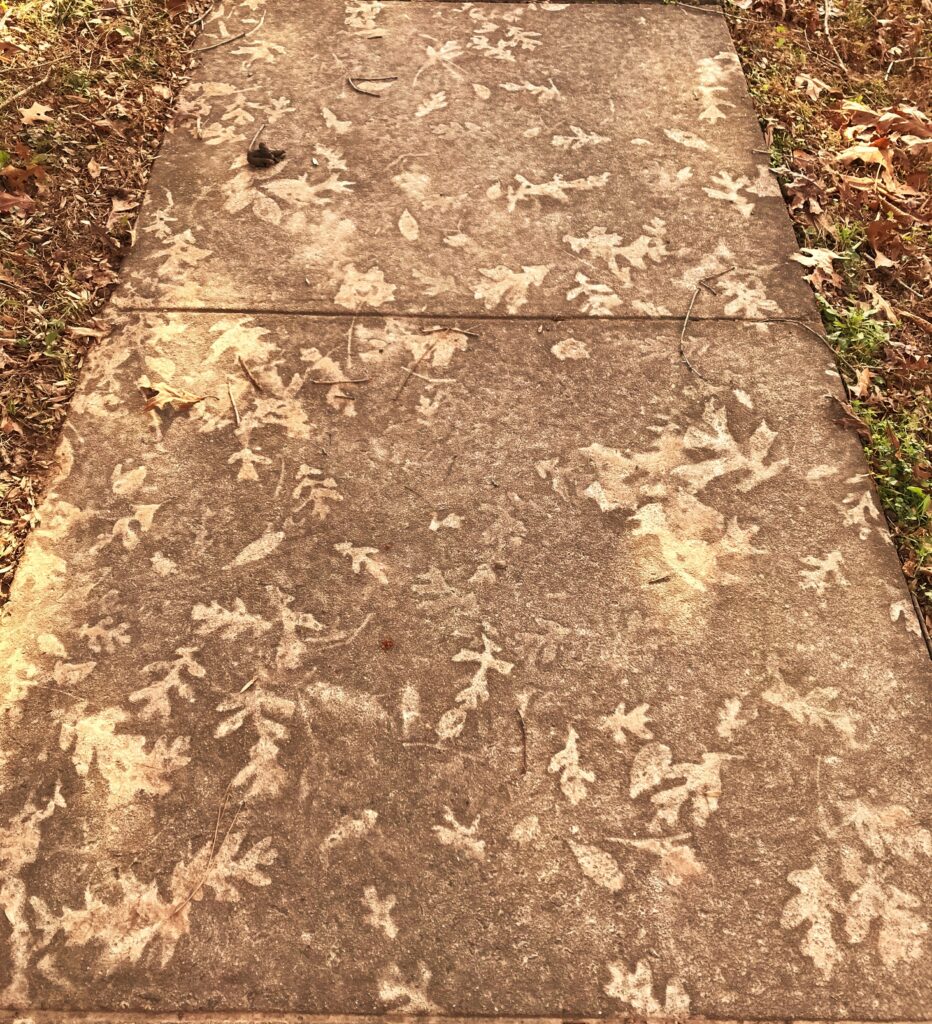 As the day goes on, the temperature is dropping and the wind is picking up. By tomorrow, little of fall's resplendence will remain. Soon the younger November sister will bow out gracefully, yielding to the more austere beauty conjured by her older sibling.