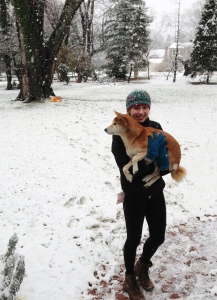 Unlike those stranded at airports and braving icy roads across the country, my daughter is thankful for the nor'easter that brought snow for Thanksgiving.  It's the earliest snowfall I can remember here in the Northern Virginia area.  I can't say I like the precedent it seems to be setting.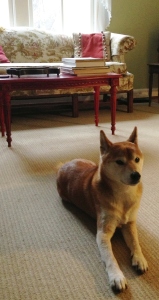 Kiko evidently forgot that he used to enjoy snow.  He seemed to associate it with the possibility of thunder.  Once the flakes began falling, he shadowed my every step.  He kept his ears back at an unflattering angle, listening for menacing booms, his only fear in the world. 
Kiko and I are thankful that the snow system has moved well past us on this Thanksgiving day.  The sun is shining on the snow that remains, and the threat of thunder has disappeared.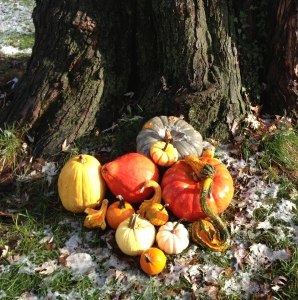 To you and your family, I wish a safe, happy Thanksgiving, enjoyed with family and friends.  May we all count our blessings!