The onset of spring reminds me of one of childhood's most satisfying pleasures:  a brand new box of crayons.  I picture a child, bored and frustrated because for months now only the most subdued colors remain usable: a few browns, some tans, a black, a white.  As for the happy, festive shades–they're all broken, misplaced or eaten by the dog.  At last, a fresh new box of crayons arrives.  Time again to celebrate with color.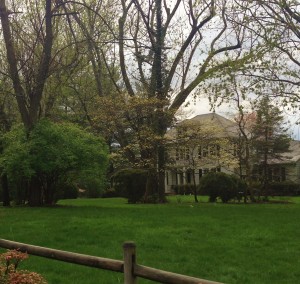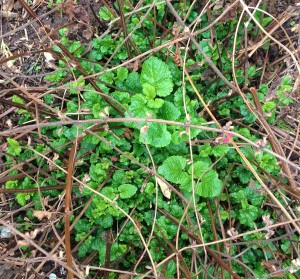 The greens are picked first.  Used with abandon, to color in a luxuriant foundation.  For lawns that will soon need cutting, for the first shoots of lemon balm that will grow to dominate the herb garden in a month or so.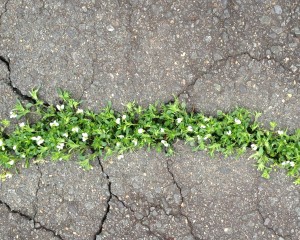 Even cracked gray pavement receives its ribbons of green.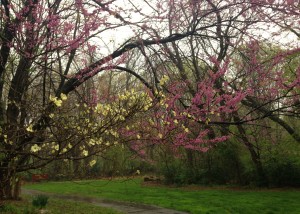 Next, pastels in Easter-egg shades.  For a redbud tree, delicate splotches of lavender-pink.  Palest yellow for the first dogwood blossoms.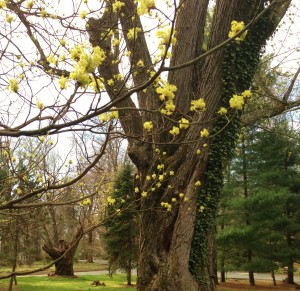 Yellow-green for feathery sassafras blossoms.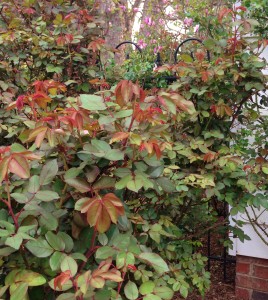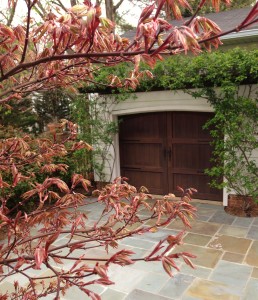 Bolder choices follow.  Unexpected tones of coral and red for new leaves on rose bushes and Japanese maples. Who said foliage has to be green?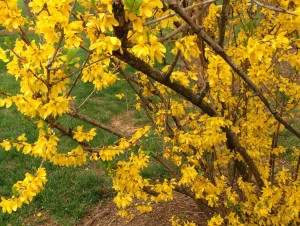 Intense golden-yellow for forsythia.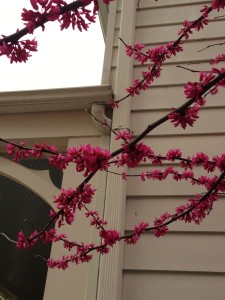 For the Appalachian Red redbud at the corner of our house, how about a near-electric magenta?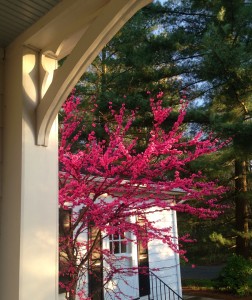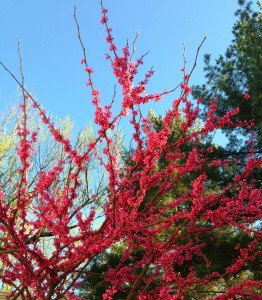 In the sudden sunshine following an afternoon thunderstorm, redbud blossoms take on an even greater depth and energy.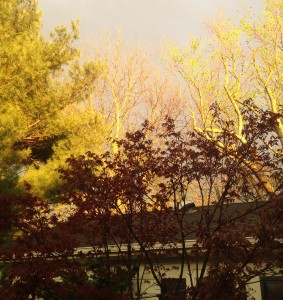 In that same light, the pines and maples framing our garage seem to glow from within.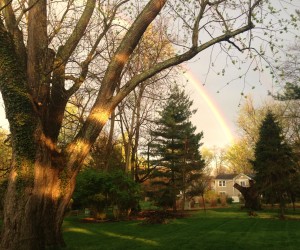 And visible from our front lawn, that perfect gift of color and light:  a rainbow.  Isn't it wonderful to have a new box of crayons?