On Halloween night, the storm held off here until our last trick-or-treater had come and gone.  The torrential rain and howling wind that followed only heightened Slim's jubilant mood.  He gleefully deemed it perfect Halloween weather.  Well, it was too hot, he admitted, but that just made it feel more eerie.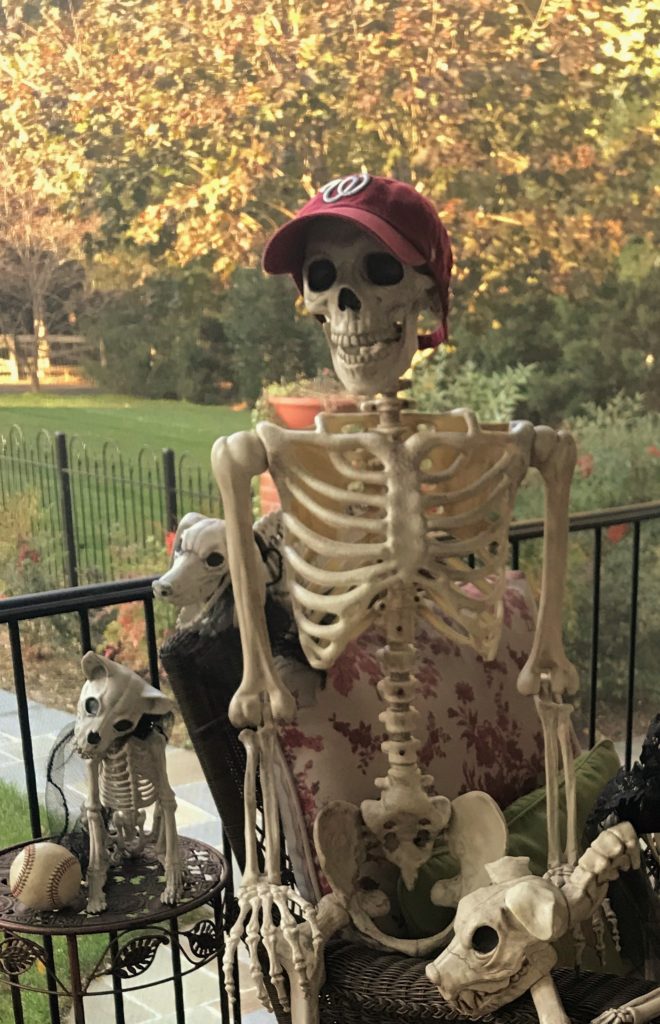 When Friday arrived with a crisp chill and glorious sunshine, Slim was equally bubbly. "Now this is fall!," he exclaimed. "Feels like October! Or November!" And when my husband presented him with a Washington Nationals cap, he had yet another cause for celebration.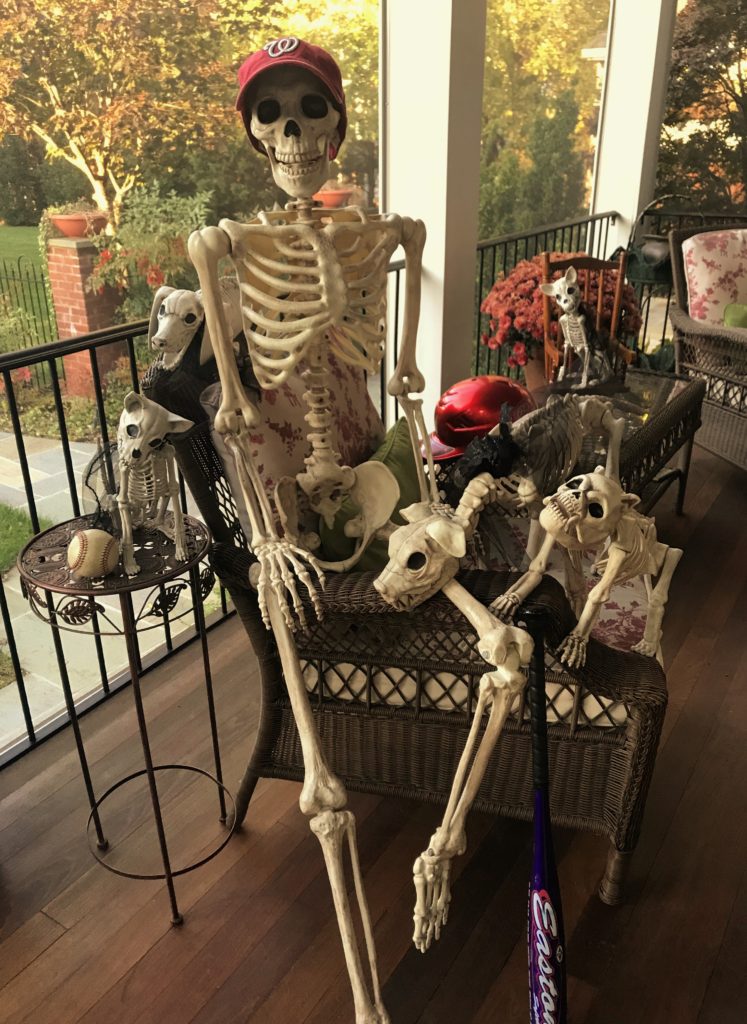 Slim was thrilled to be out and about during such an unprecedented sporting event. Did I know Slim had some amazing baseball stories? Including some involving a few of his buddies who happened to play with the Senators during their greatest year in 1924? I do now.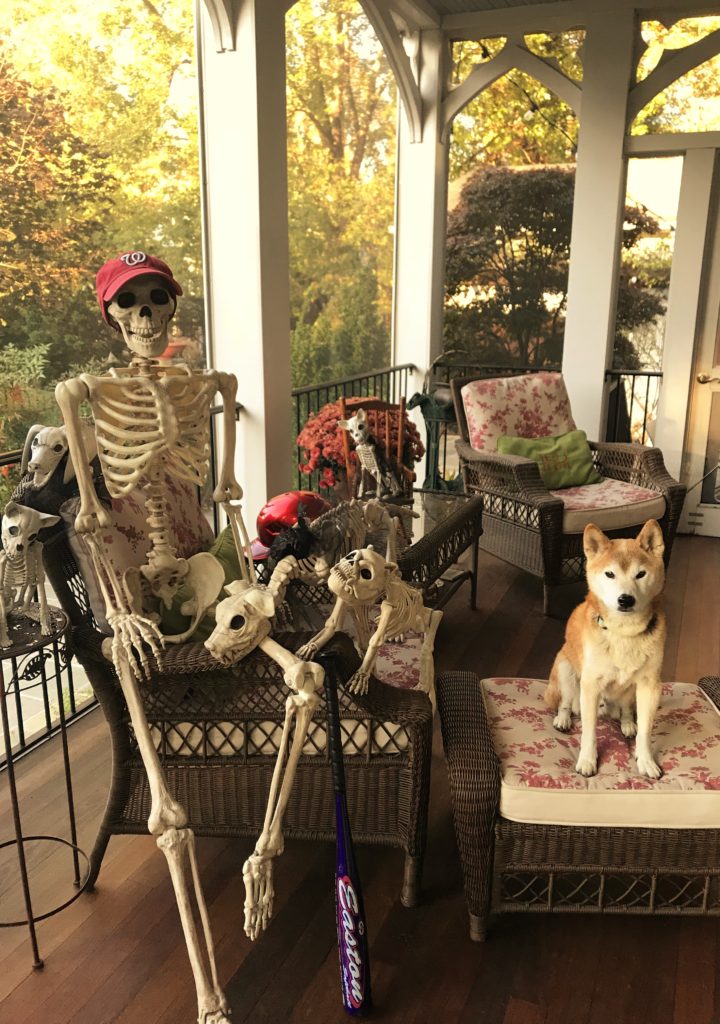 He and the gang had been in a deep sleep in May of 2018 during the Capitals' Stanley Cup victory, so this home team win was all the more precious. When Slim learned that the Caps were playing in DC on Sunday night, with the triumphant and festive Nationals in attendance, he caught yet another wave of enthusiasm. Soon he was outfitted in a combo of Caps and Nats gear. He pleaded and cajoled to try on my husband's hockey skates, but H, accommodating though he may be, had to deny the request. He's picky about blade maintenance. Our daughter's were off limits for the same reason. I volunteered my figure skates, but Slim kindly said no thanks.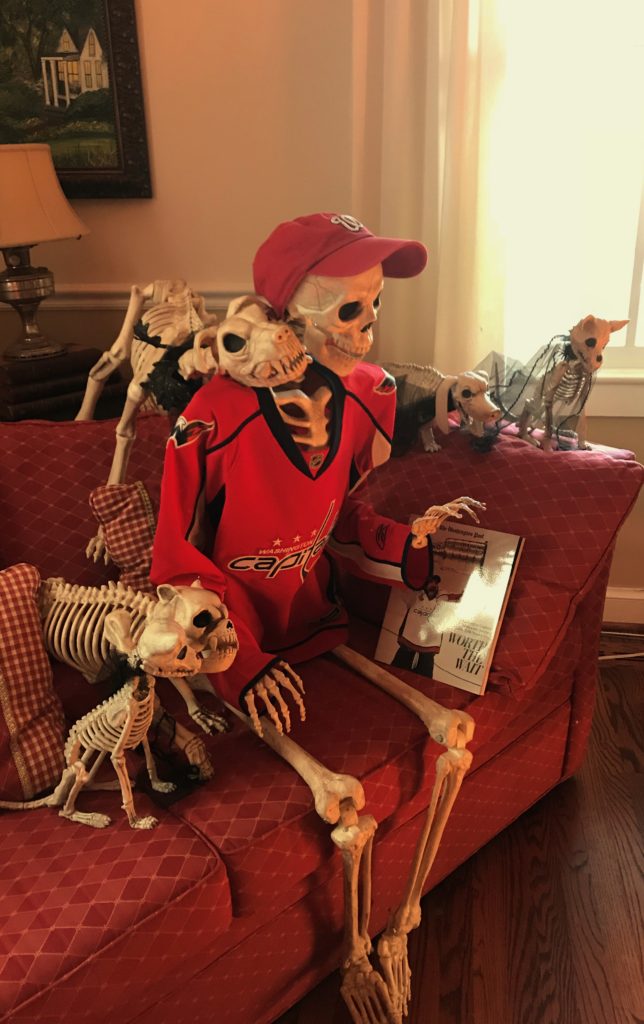 Slim's many talents do not include hockey, but he has been a superb skater, in the Hans Brinker style. Some of his favorite memories involve skating on the frozen river, with my maternal grandparents, in Kentucky when they were teens. One year it got so cold that they could skate from Bradfordsville to Louisville. Oh, the bonfires along the banks! Oh, how Slim (and Sam, my grandfather) impressed the pretty girls with their style and speed!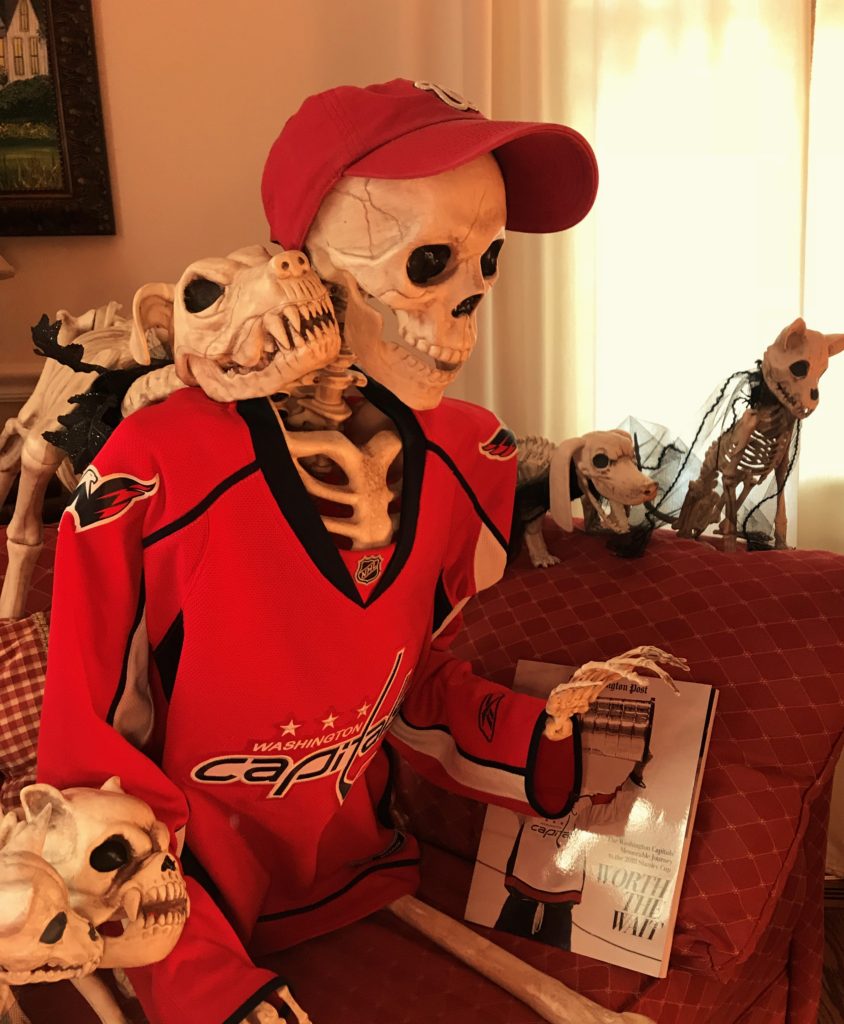 Slim hadn't seen a hockey game in decades, and the nonstop action had him on the edge of his seat. He made us promise that, come spring, if the Capitals are in the playoffs, we must wake him up!
From Slim and the pack:
Congrats Nats! Fight finished! And belatedly, congrats, Caps! Rock the Red!