Halloween dawned gray, warm and humid. Slim studied the forecast with a practiced eye.  He consulted the experts at the Capital Weather Gang.  Stepping outside, he remarked ominously, "Feels like tornado weather."  But then, with a flippant wave of his elegantly bony hand, "I tend to exaggerate.  We'll be fine."  Much like my dear late father, whom he adored, Slim believes firmly in keeping on the sunny side of life.   
Yet with rain most certainly on the way, he summoned the pack for their annual Halloween joyride a bit earlier than usual. "Let's get a move on for a morning ride, friends!  And Kiko, old man, how bout you drive?  I wanna sit up high and feel the wind in my face!" Kiko obliged and settled into the driver's seat, where he typically feels most comfortable.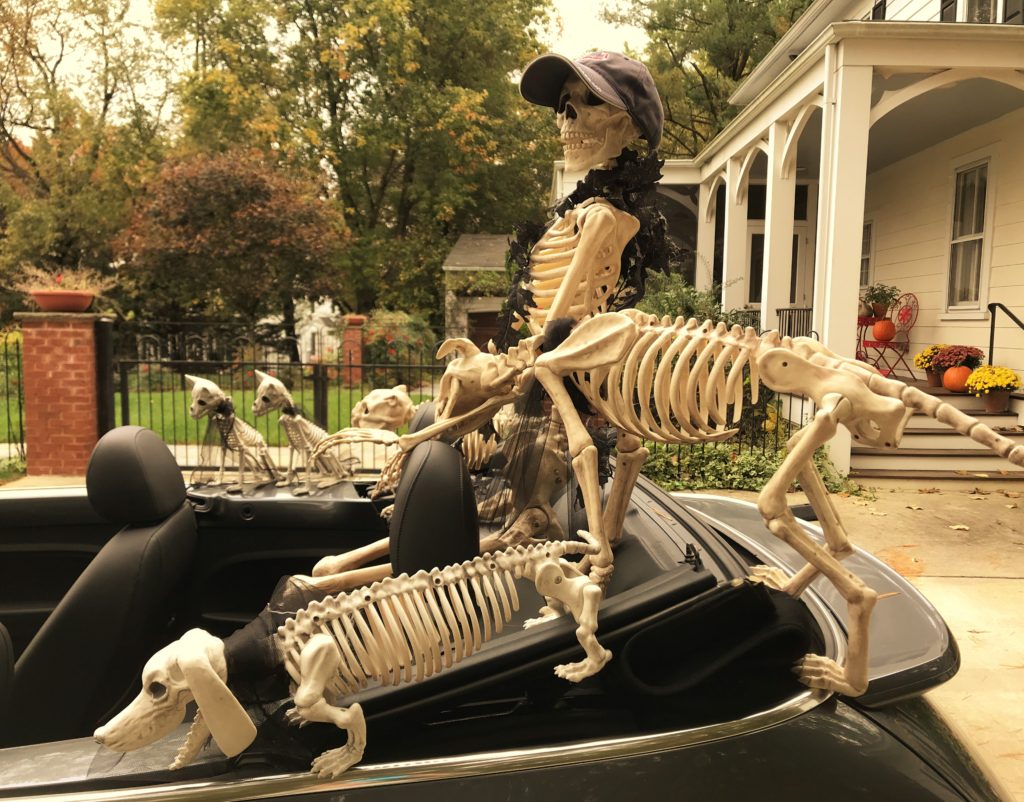 But Slim had to go back inside to search for his ball cap.  "Wish it were a red Nats cap!," he mused.  Having stayed up late the previous night to watch the historic World Series win by the Nationals,  he was in a particularly buoyant mood.  Seated in the back of the VW, he remarked, "Hey look, we're in the championship parade!  I'm Rendon!  No, I'm Strasburg!  No, I'm Kendrick!"  The pack looked up admiringly, delighted to bask in Slim's glory.  Golly, they all felt like champions.  Slim has that effect on those around him.  That's one reason we all love him so.  And why he reminds me of my father.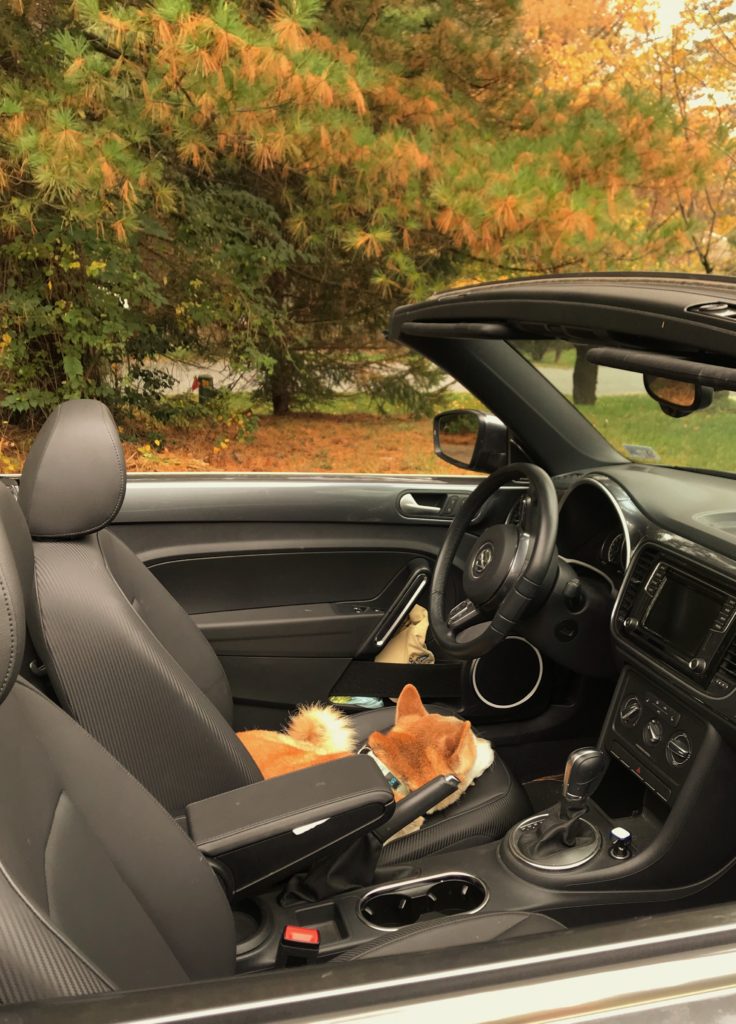 But after our morning walk, Kiko was a tired champion.  He was already asleep.    
Of course, there's no raining on Slim's parade.  There would be a Halloween joyride.  And it would be exhilarating.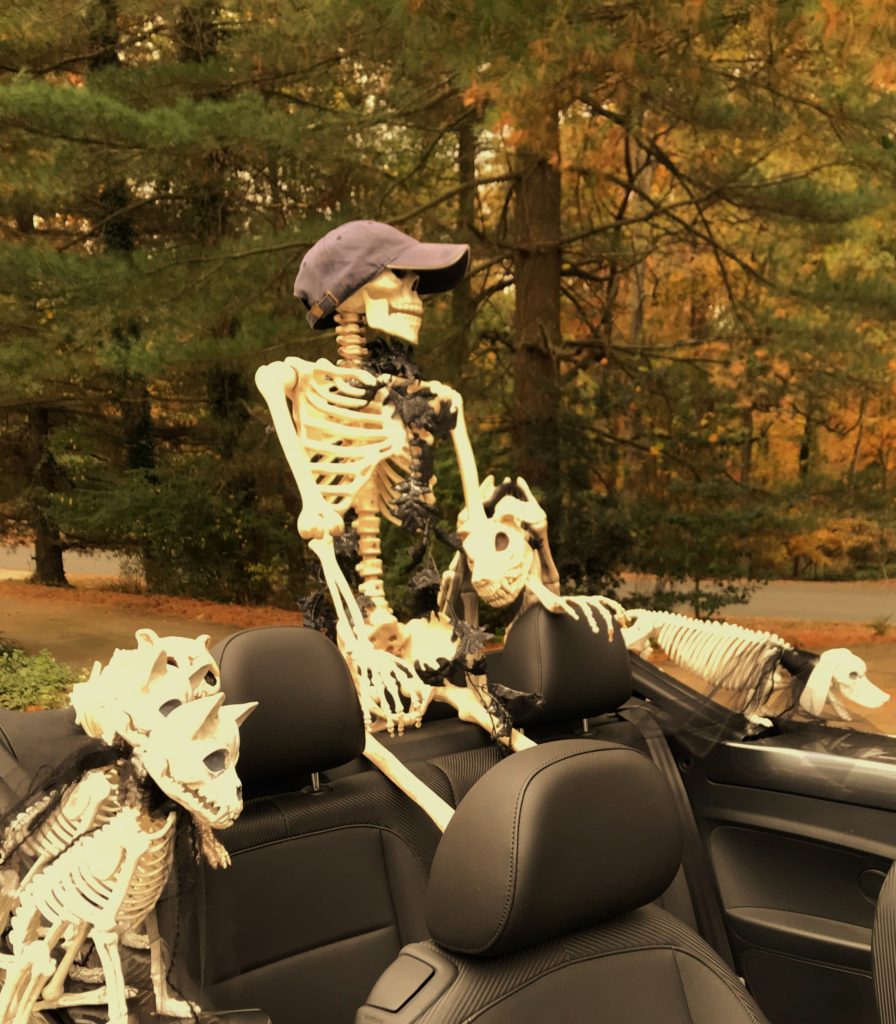 May your Halloween be merry and bright, come rain or come shine!