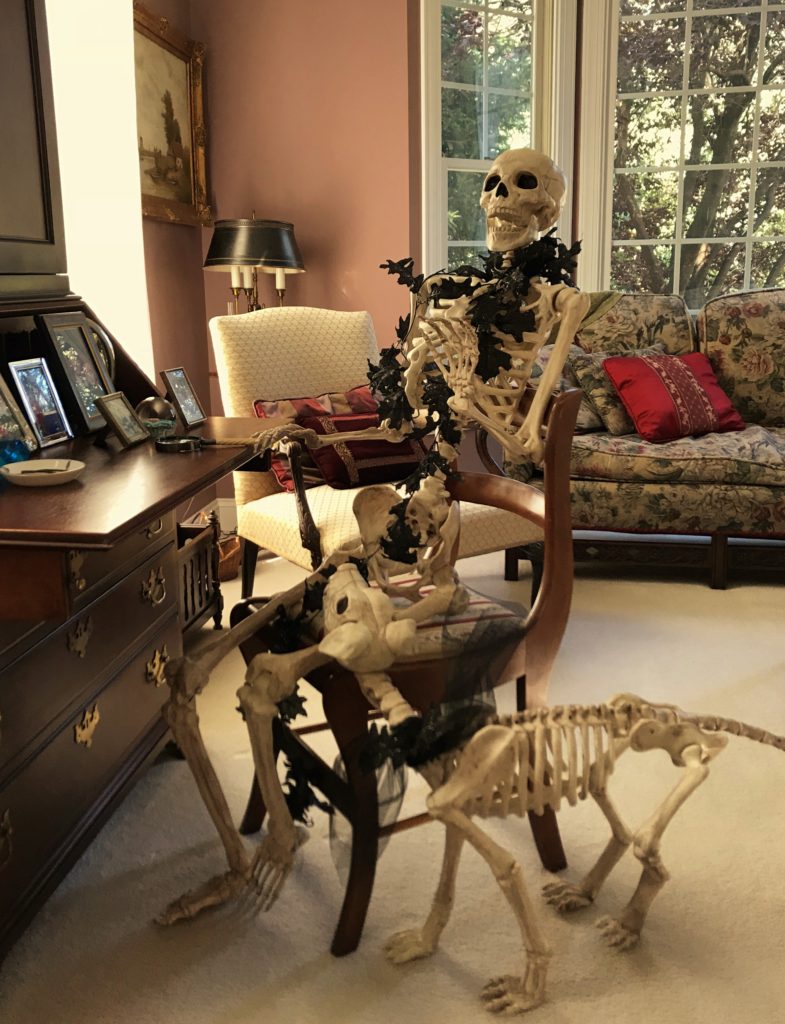 Like clockwork, every year on October 1, our old friend Slim and his pack of loyal pups emerge from a state of semi-hibernation in the peaceful subterranean depths of my mother's basement. After eleven months of repose, they traipse back, a bit unsteadily, into the light. Gradually they ready themselves for Halloween, their Big Night. Slim typically spends the first few days roaming the various rooms of our two houses. He reacquaints himself with the familiar and notes even the most minimal changes in décor. The old photos on the desk in Mama's living room prompted him to hold forth with a wealth of amusing reminiscences. He's known our family for decades, and his memory is unfailingly sharp. Slim's a sentimental sort, but his keen wit keeps him from waxing maudlin.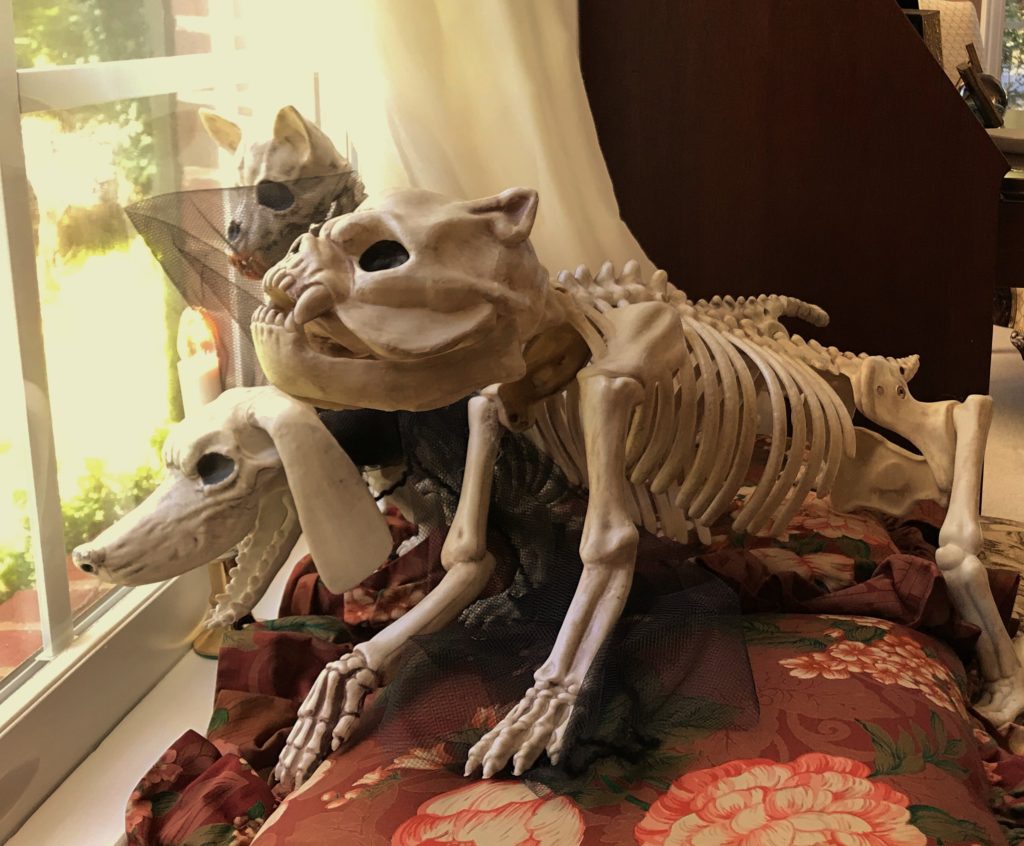 After their long period of introspection and slumber, the dogs take a renewed interest in neighborhood activity. Champ, Elfrida and Rocky keep watch at their favorite front-window perch.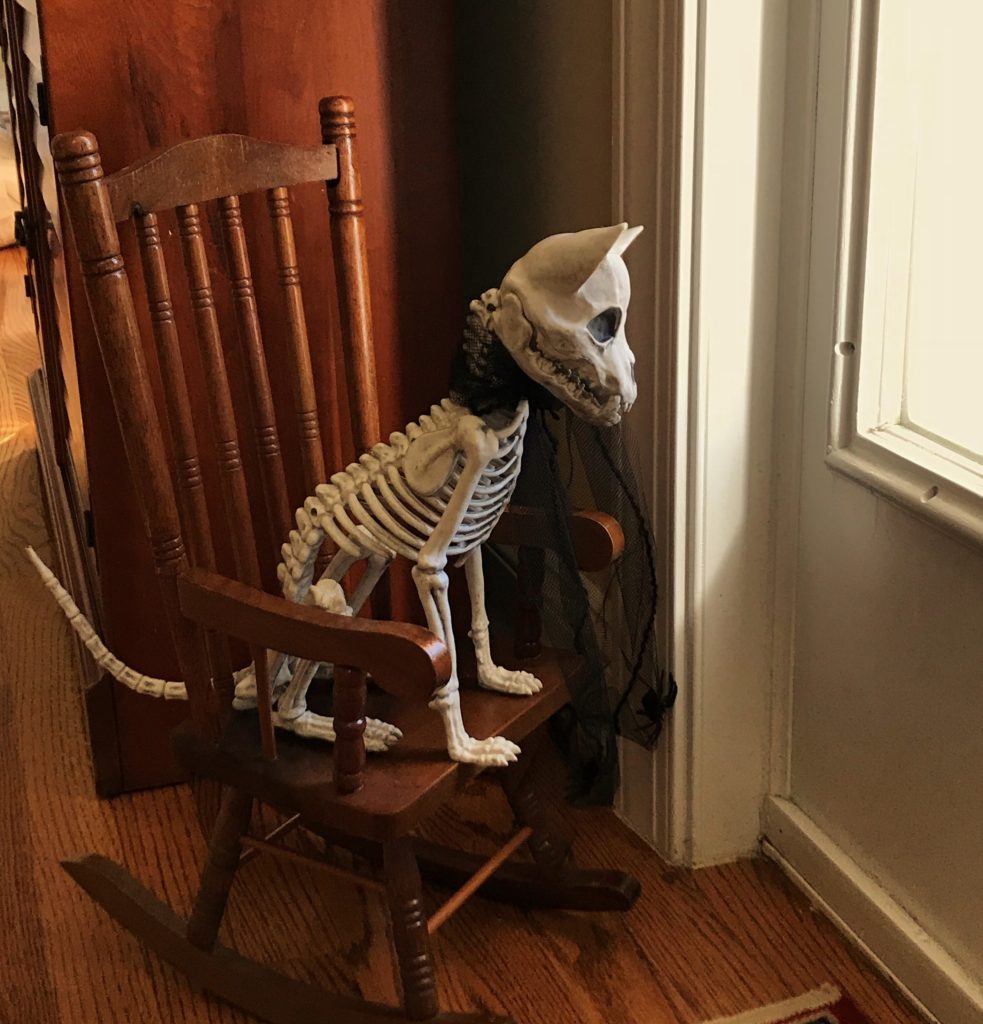 Little Ruth has claimed a perfectly chihuahua-sized chair for her lookout post at the front door.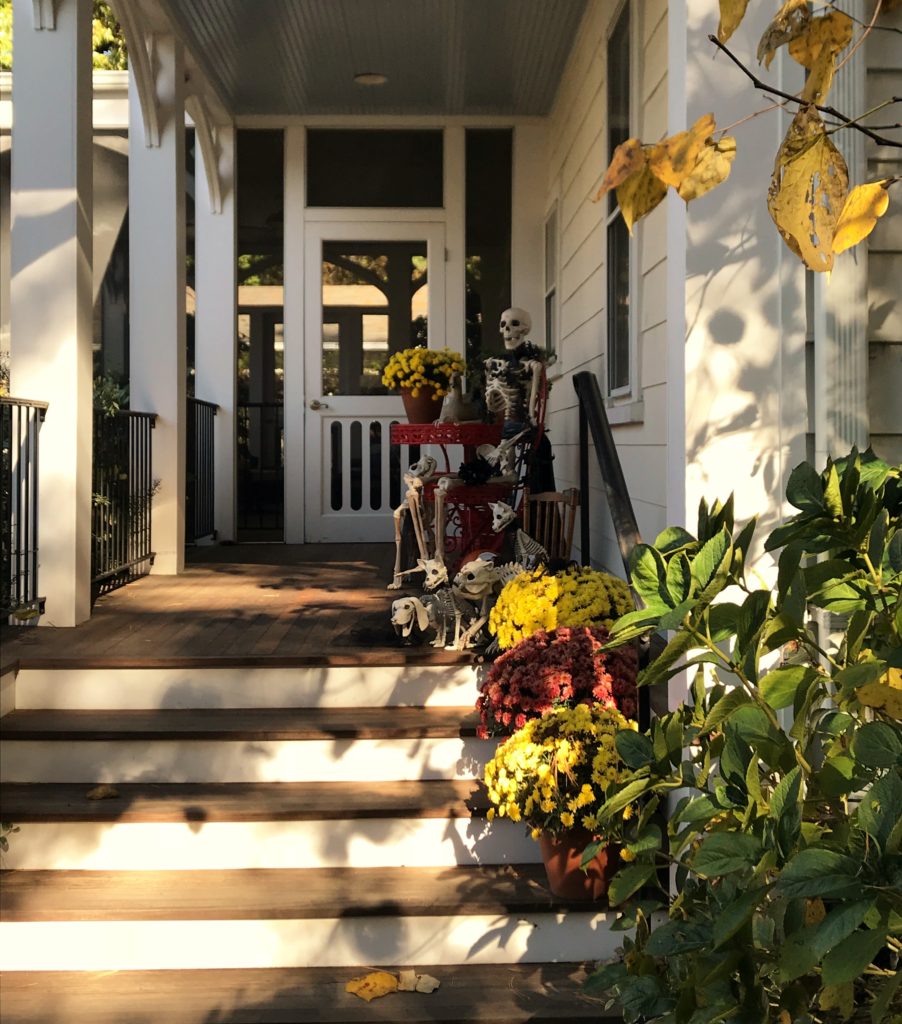 Slim was so surprised at the mildness of the weather that he thought his dependable internal clock may need winding. The gang enjoys the shade of our back porch on a particularly balmy afternoon.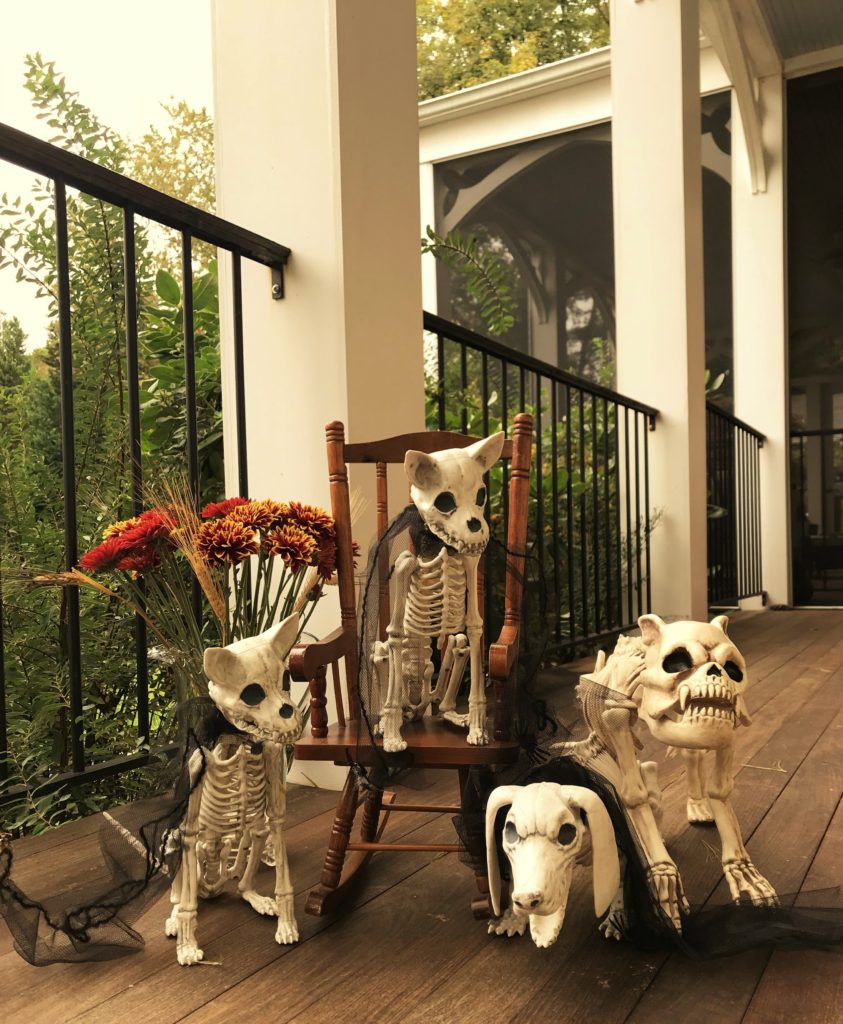 The pack is poised for the chase. Squirrels, cats and all intruders, beware!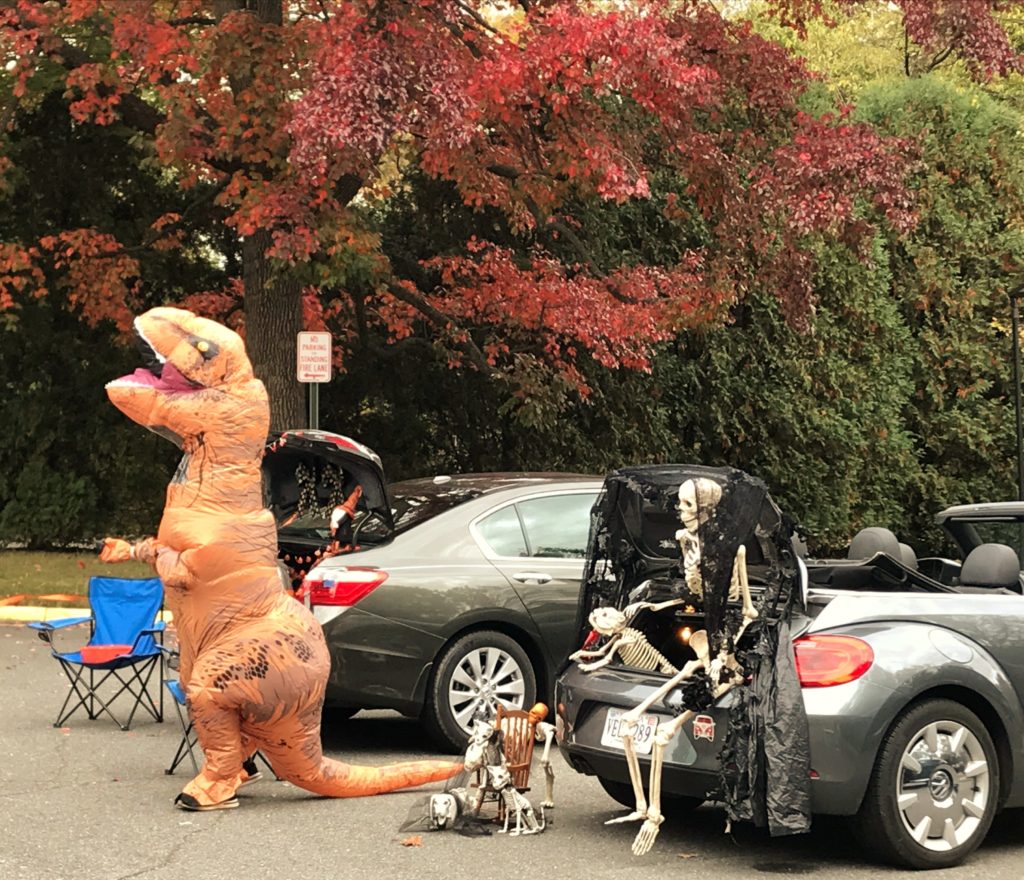 Slim and the gang love mixing with the kids of the community and handing out candy at our church's annual Trunk or Treat. This year they had the pleasure of hanging with a friendly T-Rex. . .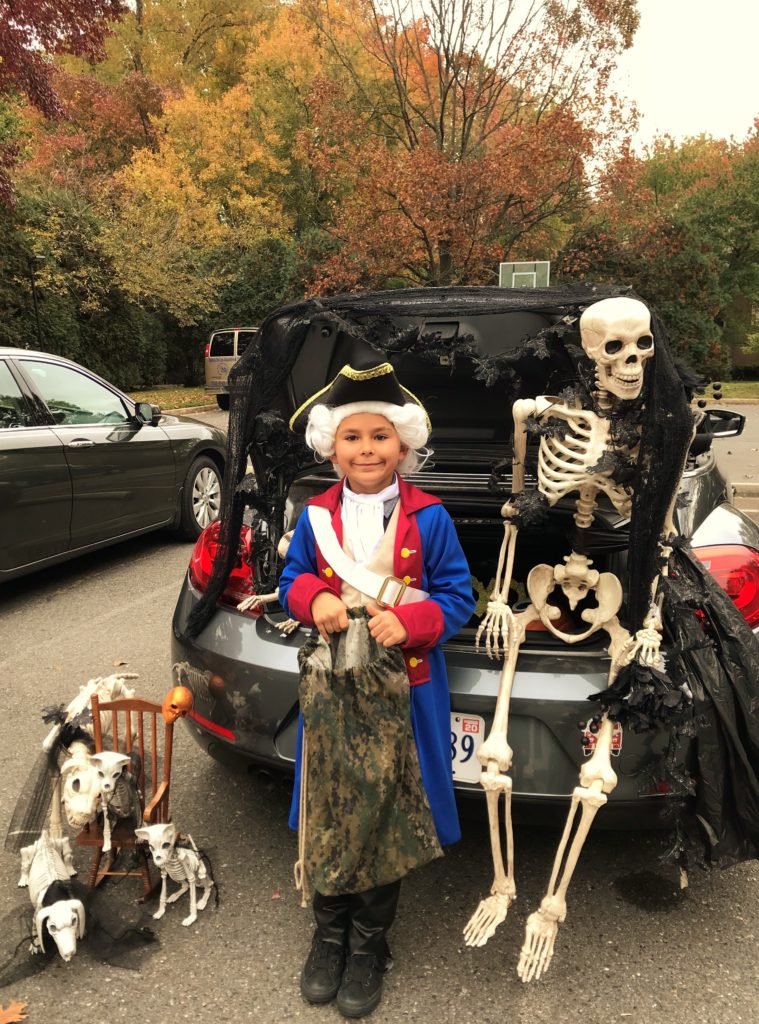 and swapping tales of patriotic heroism with a young George Washington.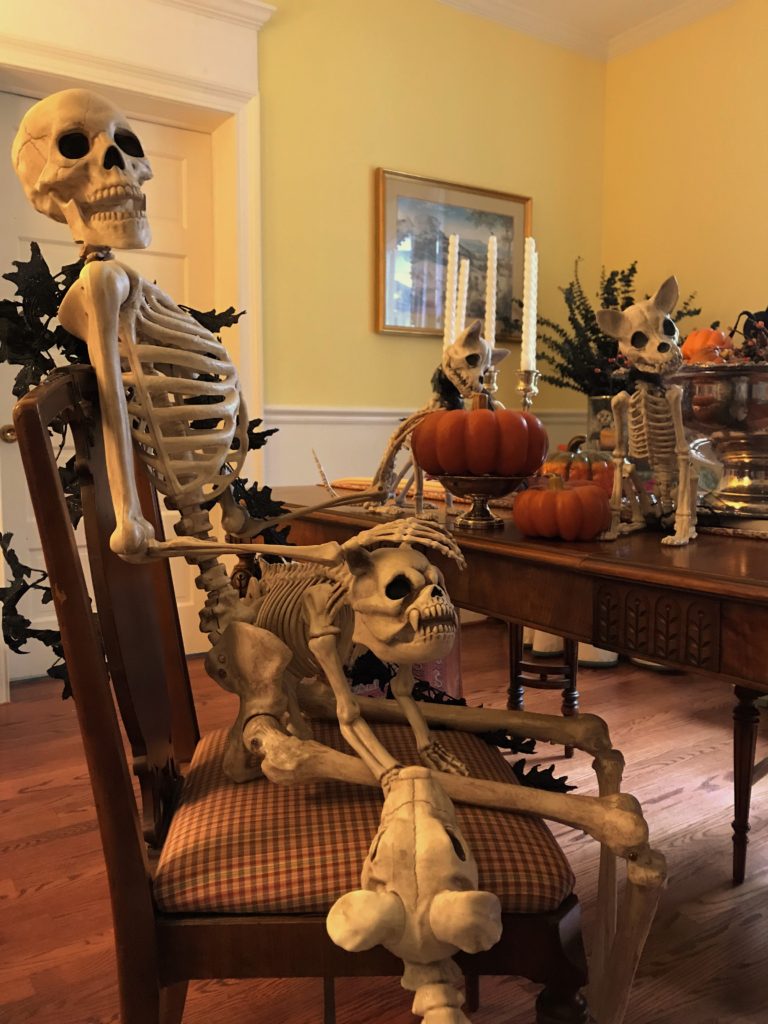 Following a leisurely meal, Slim is persuaded to recount some of his favorite anecdotes of Halloweens past.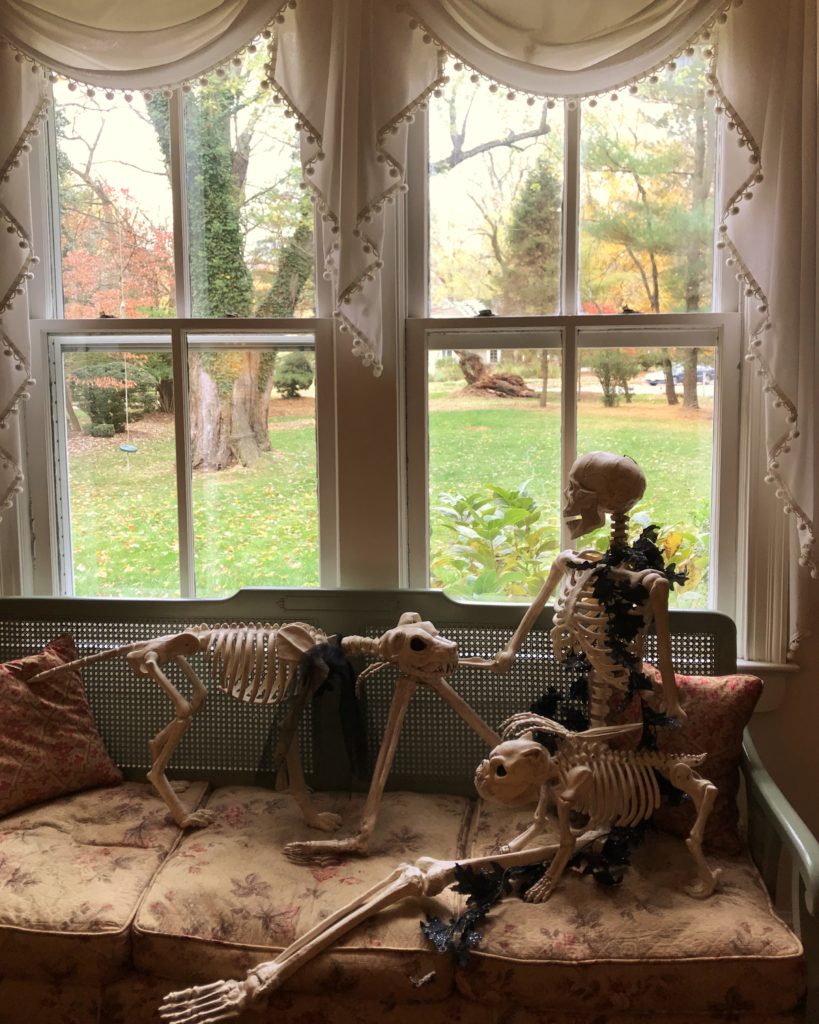 And now, on this Halloween Eve, time to kick back for a few winks before the festivities begin!
For previous posts on our Skeleton Crew adventures, see here, here, here, here, and here.