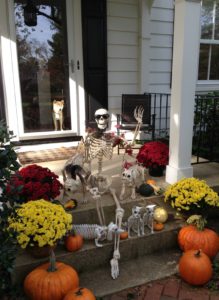 The daily busyness this fall has been more overwhelming than usual for our family.  Were it not for our pal Slim, October might have come and gone with little Halloween prep.  Luckily, he showed up just in time.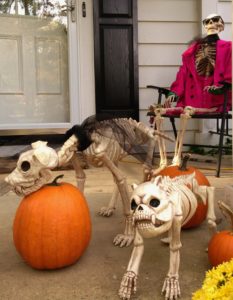 With him, of course, were his loyal canine companions Champ and Fluffy, as feisty as ever.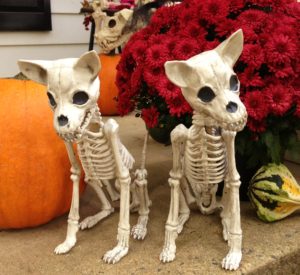 Slim's entourage has expanded.  Joining the pack this year are the tiny but tough-as-nails twins Rocky and Ruth. . .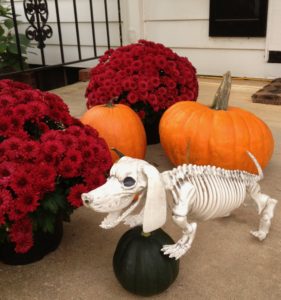 as well as the wise and witty Elfrida.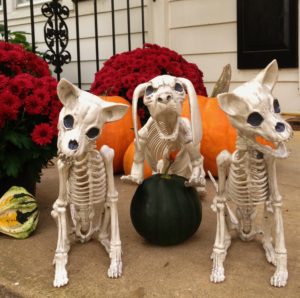 They're small, but their personalities are most definitely not.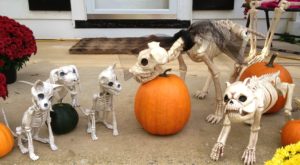 It's hard not to get into the Halloween spirit when this festive bunch starts to throw their weight around.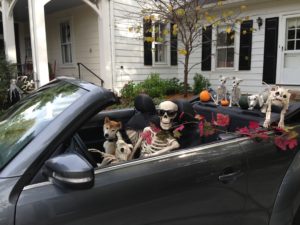 Slim loaded the pack into his favorite vehicle (how he loves the wind in his hair) and supervised the purchase of pumpkins, ornamental gourds, mums and candy.  Lots of candy, he insisted.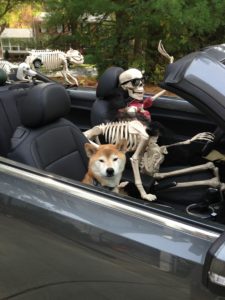 Kiko, as always, was up for the ride.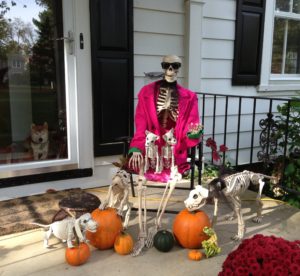 As evening approached, Slim was handsome and debonaire in his fuchia vest and tailcoat, black tulle scarf and Ray-Bans.  Kiko sat sentinel just inside the door.  Our guest's only regret was that there was no time for pumpkin carving. 
Still, he and his formerly furry gang were ready to treat. 
Happy Halloween everyone!