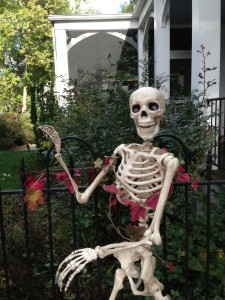 It's that time of year again.  As Halloween nears, our friend Slim, who engages in quiet meditation in the spare bedroom eleven months out of the year, comes out to play.  His loyal pooches Fluffy and Champ are by his side and ready to frolic.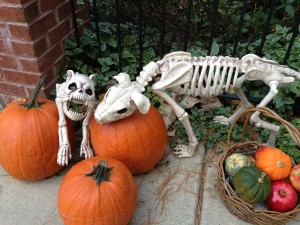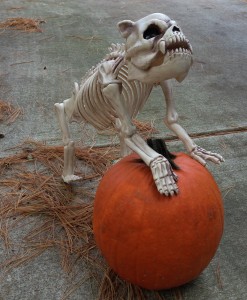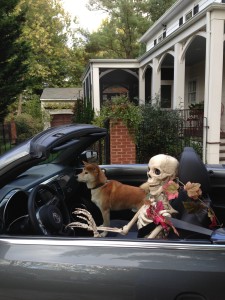 With Slim out and about, our family is blessed with another errand runner.  And designated driver.  We need more Halloween candy, Slim insists, so he's off to the store.  Kiko, ever the happy passenger, prepares to ride along.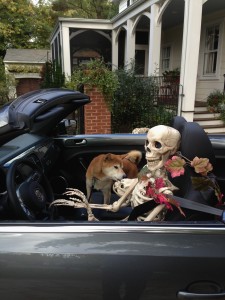 Kiko reminds Champ to buckle up.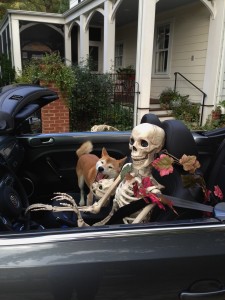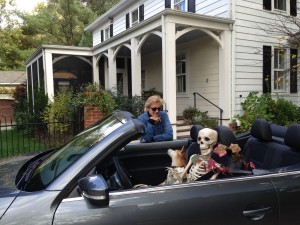 Be a good boy, Kiko, for Uncle Slim!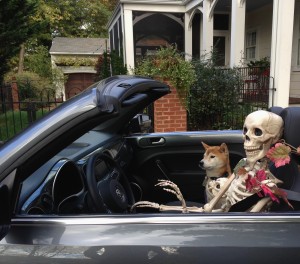 Here's what Slim says:  It's the night before Halloween.  Be ready for fun!
For last year's photos of the Skeleton Crew, see here.