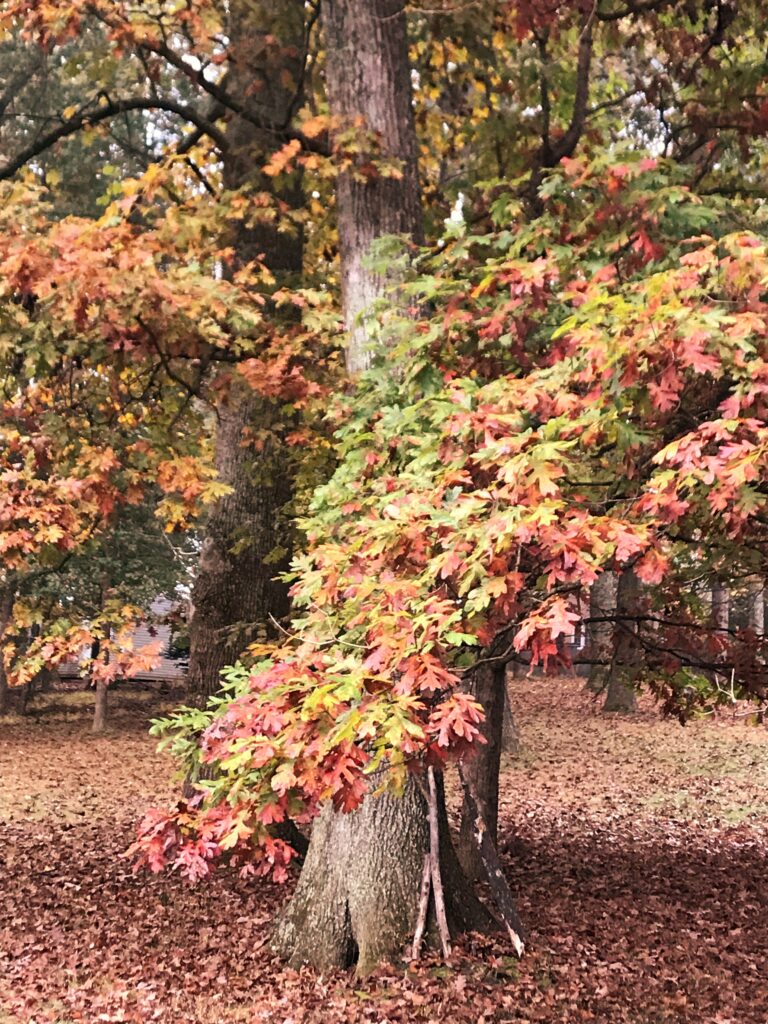 Last week, as I was considering how, when and where to go about figuratively hiding my head in the sand, I realized that, for the moment at least, I was already in a place of relative sanctuary. The house was quiet. I had refrained from checking the news online or on TV. My mother's Washington Post was still baking in our oven (a half hour at 200 degrees, an anti-covid precaution we adopted in March). Kiko was snoozing in his bed after our walk. From the window adjacent to the table that has become my desk in the former playroom (now that my husband has taken over our home office), there was a swirl of constant motion as birds flocked to the feeder in the side yard. The morning had been foggy and overcast, but now the sun was breaking through.
The early afternoon light created a golden glow on the thick carpet of pine straw, and the scene was suddenly idyllic, like something from an old-fashioned children's book. There were so many birds. The usual little ones–the chickadees, tufted titmice, sparrows and house finches, a downy woodpecker–were fluttering about. A couple of nuthatches were plummeting headfirst down the pine tree trunk. A pair of wrens engaged in loud, excited communication. Similar chatter from humans would be annoying, but from these compact, spunky birds, it was charming. Several cardinals perched in a row atop the fence, stately and dignified. Was that a hermit thrush? I think so. A red-bellied woodpecker and a bluejay took turns swooping in dramatically, wings extended, briefly scattering the smaller birds. A family of doves foraged patiently on the ground. They mingled contentedly with the squirrels and chipmunks, apparently unperturbed when the furry ones scampered in circles and popped up, as though spring-loaded. The bobtail squirrel was among the group, as confident as ever. I first noticed this particular squirrel in the spring. He clearly once had a tail, but all that remains is a bit of uneven fur, as from a bad haircut. I hate to ponder what sort of traumatic and painful event he must have suffered in the past. But he's notably bouncy, and his fellow critters don't seem to treat him any differently.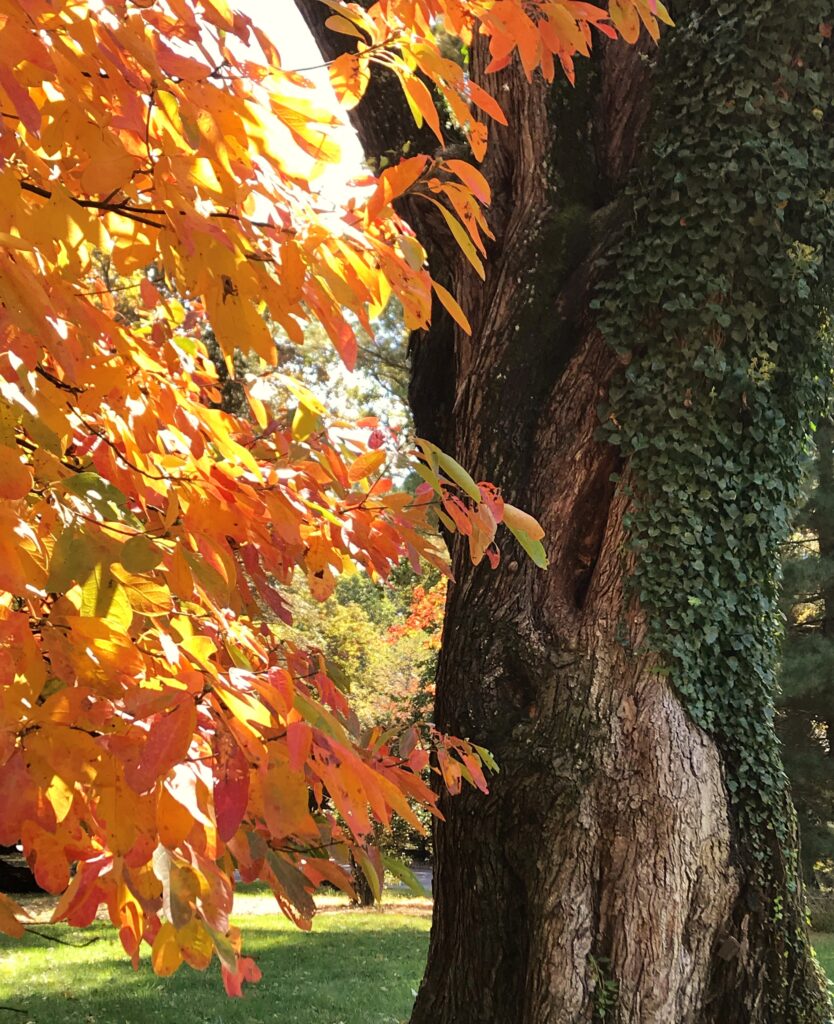 A view toward our front yard showed a spectacular blaze of orange and red as the tri-lobed leaves of the sassafras tree caught the light.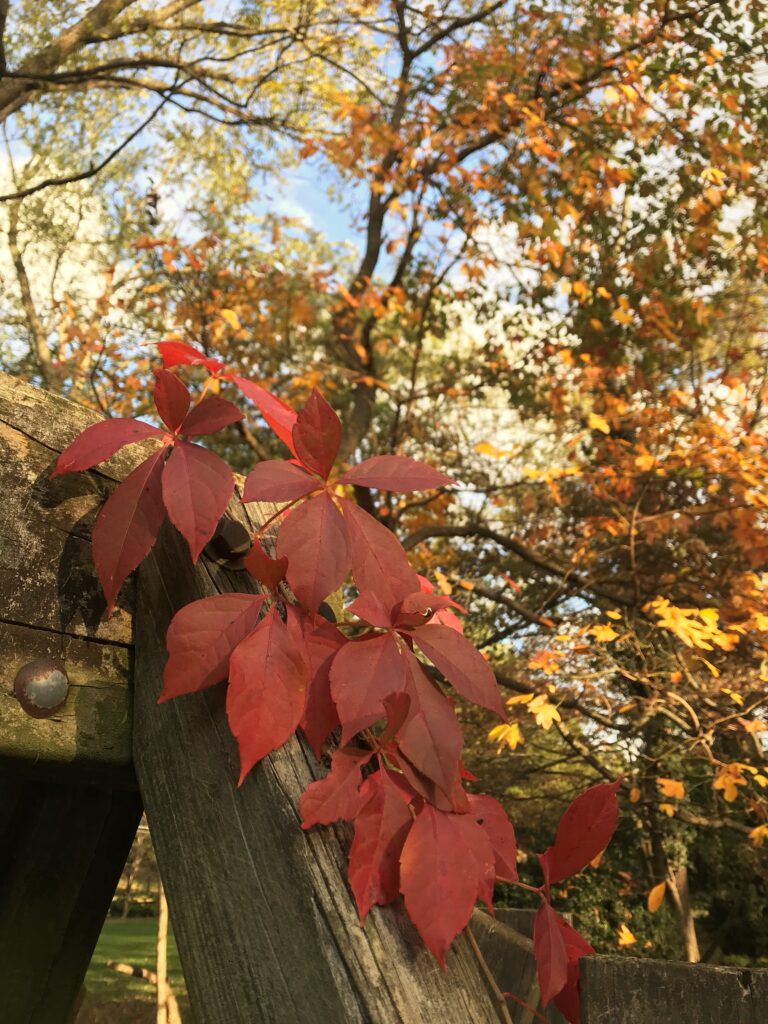 Atop the frame of our old swing set, next to an intensely red Virginia creeper vine, a bluebird couple eyed the ground for worms.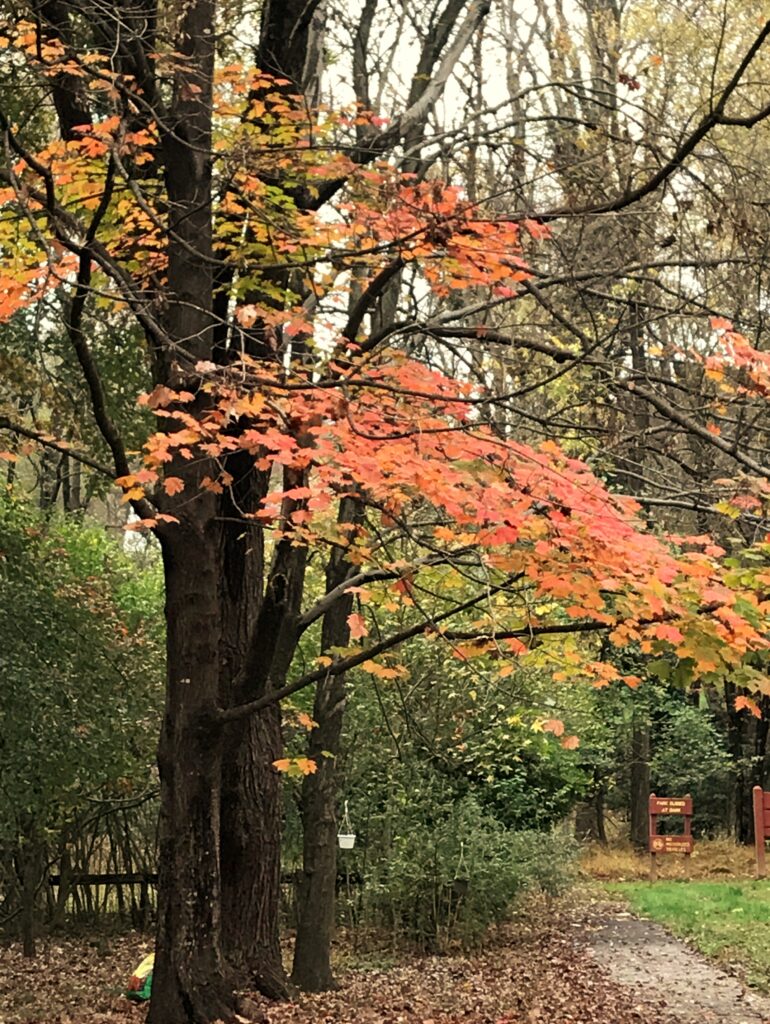 Despite the ugliness and outright evil that currently afflicts so many human aspects of our world, the beauty of the season, and of the natural world, remains. At least for a while. Serenity, if pursued, can still be attained. At least for brief periods.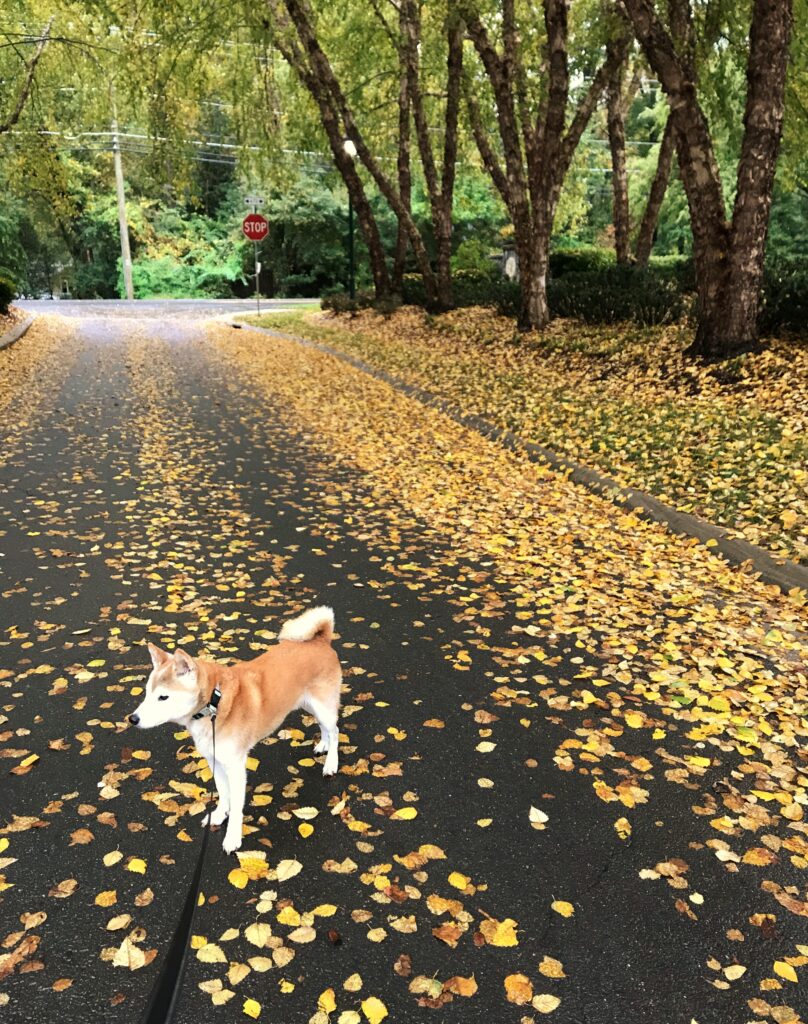 And hope still remains. Every time the sun's rays stream unexpectedly through a bank of leaden clouds and turn the autumn colors incandescent, I know this is true. I know it every time I see the bobtail squirrel bound lightly across the yard, able and undaunted.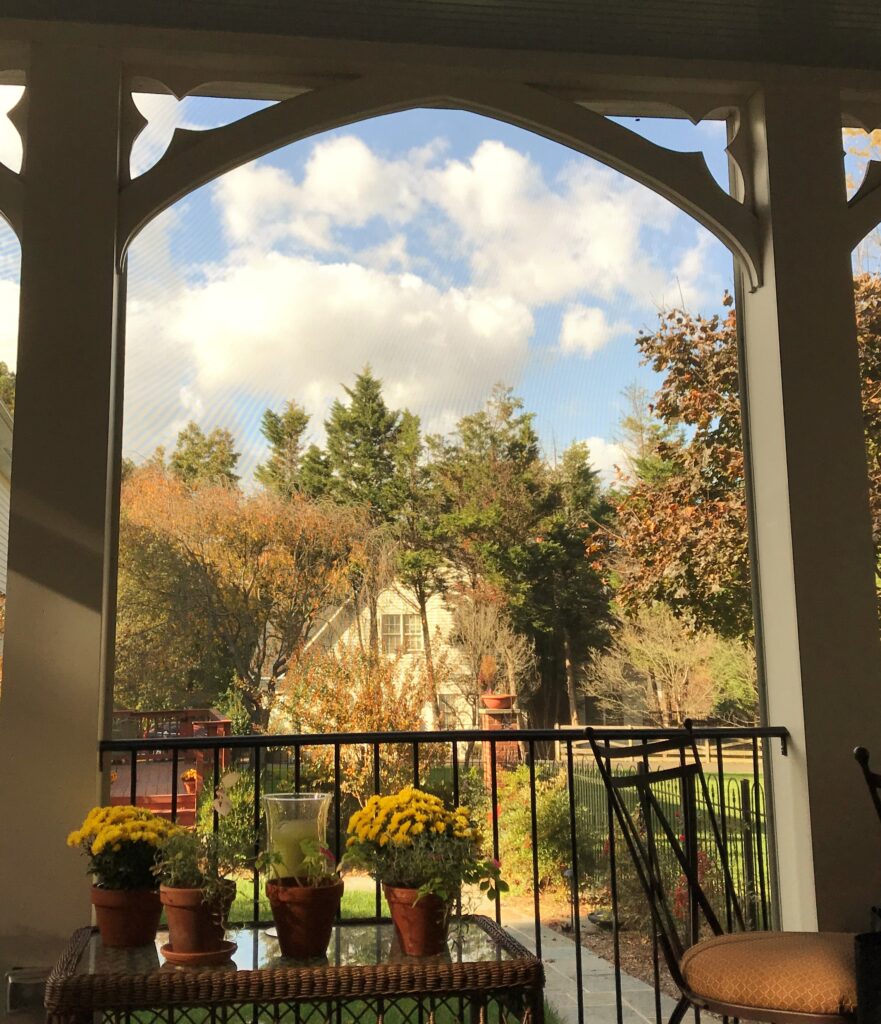 Let's keep hope alive.
Vote, if you haven't yet done so. Vote as though your serenity depends upon it.