We did something this spring that has become very out of character, in recent years, for us. We threw a party. An actual gathering, not on Zoom. With real people, at our house. Well, outside.
For many years, we hosted a neighborhood party in early December to kick off the holiday season. Covid put an end to that. About a year ago, my husband decided we should try something totally different: an outdoor concert party, with a live appearance by one of our favorite groups. I didn't share his enthusiasm at first. I wasn't sure we were up to the challenge. In fact, I was fairly certain that we weren't. But I agreed wholeheartedly with his musical choice: the husband and wife folk duo, Robin and Linda Williams.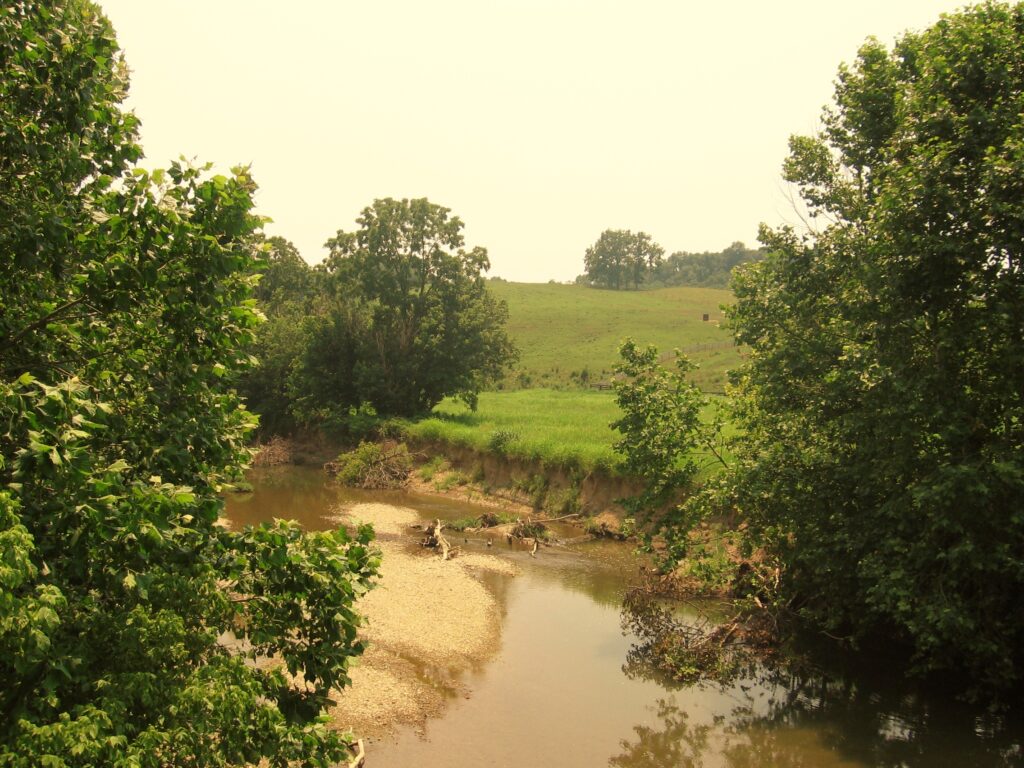 I discovered their music during a hot, humid New Jersey summer of intense study as I was preparing for my general exams as a grad student. One Sunday night, back in my New Grad College room after yet another long day at my art library carrel, I tuned into the college radio station, WPRB, and heard the unmistakable sound of home. Not my midtown Atlanta home. This went far deeper, back to something elemental and essential. It took me back to my maternal grandparents' beloved farm among the rolling hills of central Kentucky. It summoned the rugged landscapes of the Appalachians and the Cumberland Gap. It stretched back to colonial Virginia. And back across the Atlantic to England, Scotland and Ireland. It echoed the footsteps of my ancestors as they progressed farther west in a new land after making their way from Europe. It was the sound of my roots.
I became a regular listener to the weekly local show that often featured the Williamses, which was called "Music You Can't Hear on the Radio."* The pair is known for their original compositions and for new takes on age-old traditional classics. Their voices are richly, warmly unique, and their harmonies sublime. Each is a skilled instrumentalist, with Linda on banjo, Robin on harmonica, and both on guitars. Fiddles, mandolins and the occasional dobro round out the sound when they're accompanied by other artists. There's an easy give and take between the two as they alternate vocals.
Robin and Linda's songs are vivid with a sense of place. They call forth hills and hollows, mountains and prairies, small towns and family farms longed for by city folk who were forced to leave them behind. They sing of heartache, longing, love and joy during hard-scrabble times. They root for the underdog. They empathize with those who are down on their luck. With a few colorful details, they tell memorable tales that speak to universal themes. They're masters of the evocative, haunting lyric, as well as the nicely phrased, comically insightful observation. Though some songs are suffused with melancholy, they're never maudlin. Many overflow with a rollicking zest for life in all its messy glory.
I recently found my first recording of music by Robin and Linda. This was before the internet and smart devices, so I'd written off and ordered a cassette tape that first summer, through June Appal Recordings. It's Dixie Highway Sign, recorded in 1979. With the advent of CDs and streaming services, I'd boxed up my old tapes, and hadn't seen them in years. But I couldn't forget the cover photo, and there it was again: a smiling young couple, Robin in a black cowboy hat, Linda with a mane of curly hair, and Peter Ostroushko, who joined them on this album, standing behind the two, looking studious. In the background is a lush green landscape. The plastic case was cracked, just as I remembered. Would it still play? I was hesitant to try. But after digging out my old boom box from the basement, I popped the cassette in and pushed Play. The title track is from the perspective of a trucker, reveling in the challenges of the drive, while missing his southern home. The exuberant, familiar fiddle opening was as bright and buoyant as when I first heard it in 1987. Amazing, considering how much use this little tape has seen.
Not long after I met H, I heard that Robin and Linda would be playing in Philadelphia, about an hour away. I didn't expect their music to resonate with him. As a boy from Rochester, New York, he lacks ties to the Appalachians and the heartland of which they so often sing. But he feigned enthusiasm, because back then, at least, the pleasure of my company was worth it. He told me recently that one of our friends, a banjo-playing fellow engineering student, had encouraged him to bow out. "You won't like that music," he said. "Let me take her to the show." After that offer, there was no way that H wasn't going to accompany me. So we went to Philadelphia, and saw Robin and Linda in person at The Cherry Tree Music Co-Op. An intimate, chapel-like venue, located inside St. Mary's Church, it hosted folk artists from 1975 – 2003. The live performance cemented my appreciation of the Williamses' music. Apparently, it did the same for H. For over thirty years now, we've been fans. Our daughter has grown to love them, as well. Other interests have come and gone, but our affinity for the music of Robin and Linda has been a constant. For me, their songs will always prompt treasured "memories that glisten and shine" (to quote from Dixie Highway Sign) and visions of my old Kentucky home.
*Despite the title of the WPRB show, Robin and Linda were, and are, quite often heard on the radio. They've been frequent guests on Garrison Keillor's A Prairie Home Companion, from 1975 on. They appeared in the 2006 Robert Altman-directed movie of the same name.
More later about our concert party with Robin and Linda!