Egg decorating has always been a major concern at our house during the week before Easter.  My mother's love of Easter crafts is almost as pronounced as her devotion to Christmas decorations.  In order to ensure the continuation of the family tradition, nearly every spring she sends new ideas for egg decorating or a specialty kit.  Several years ago, thanks to Mama, my daughter and I tried our hand at decoupage eggs.  This is a fun and relatively child-friendly approach to egg decorating.  It requires minimal skill, a bit of patience, and a tolerance for sticky fingers.  An appreciation for Mod Podge is a plus. The results can be very charming.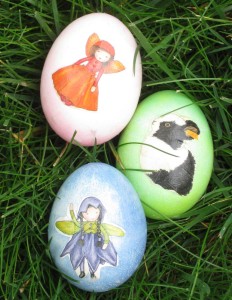 Some of our favorite decoupage egg designs.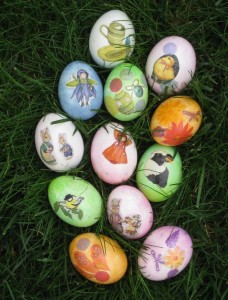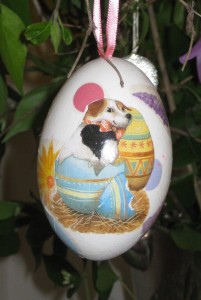 The kit included several blown-out goose eggs, which offer more decorating space.  These eggs adorn our Easter tree each year.