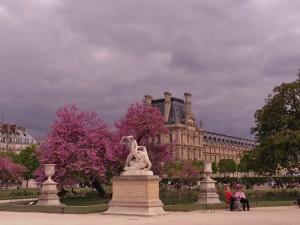 In the Tuileries, with the Louvre behind.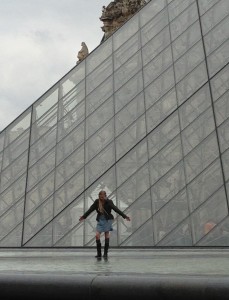 Like so many tourists, our daughter finds she can walk on water
near I.M. Pei's Louvre pyramid.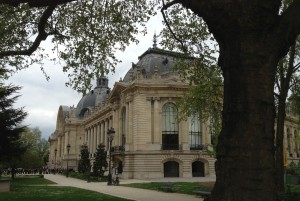 The Grand Palais, an enormous exhibition hall on the Champs-Élysées,
was built for the World's Fair, held in Paris in 1900.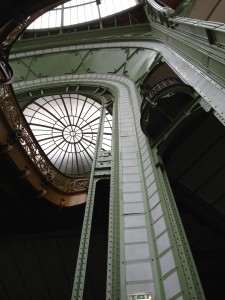 The interior of the glass-domed Grand Palais abounds with sinuous Art Nouveau ironwork.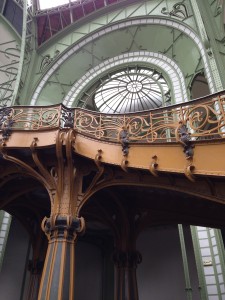 More Grand Palais elegance in iron and glass.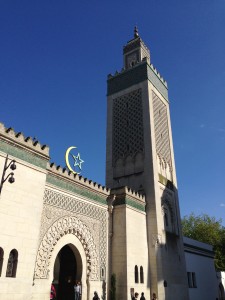 The Grand Mosque of Paris, which dates from 1926.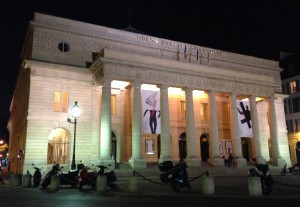 The Odeon Theatre, near the Luxembourg Gardens.
The present building dates from 1819.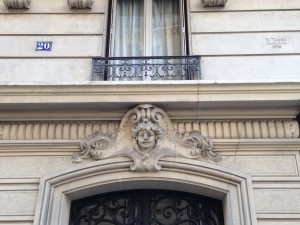 A typically grand Paris doorway.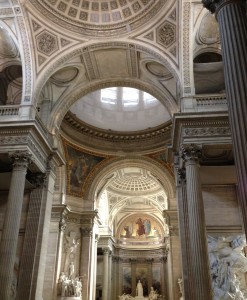 Interior view of the Pantheon.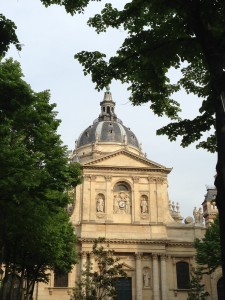 The Sorbonne.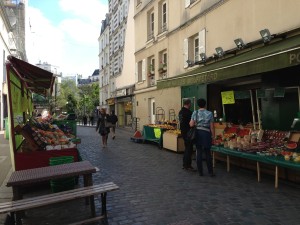 Produce vendors along the rue Mouffetard.
On weekday mornings, the long, narrow street is the ideal setting for a moveable feast.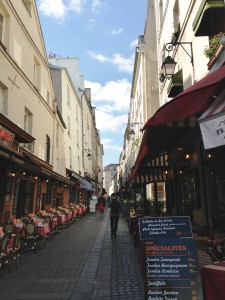 A pedestrian-only street, the rue du Pot-de-Fer, or Street of the Iron Pot.
Like rue Mouffetard, which it intersects, and several in the area, it
escaped demolition during Haussmann's revisioning of Paris.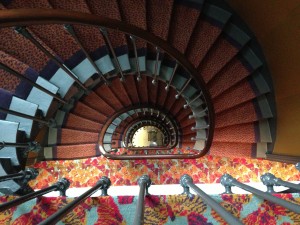 The staircase in our hotel.