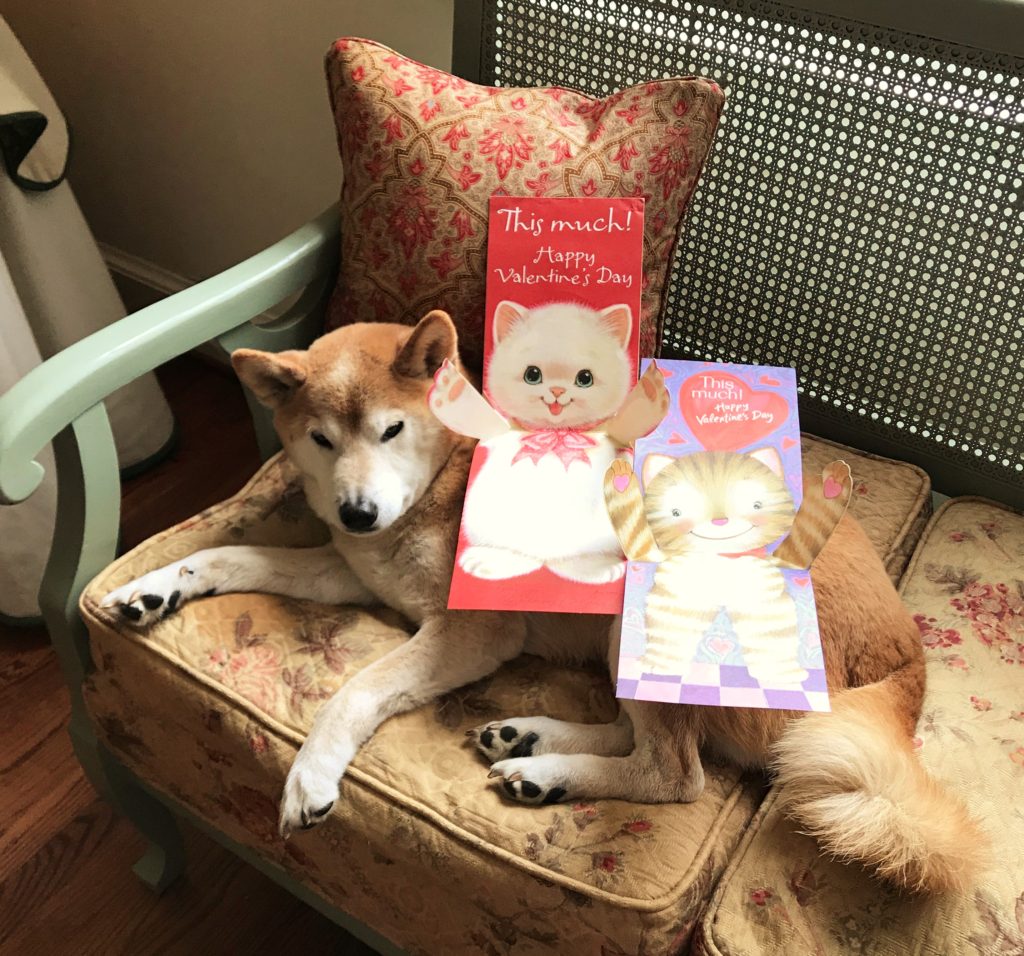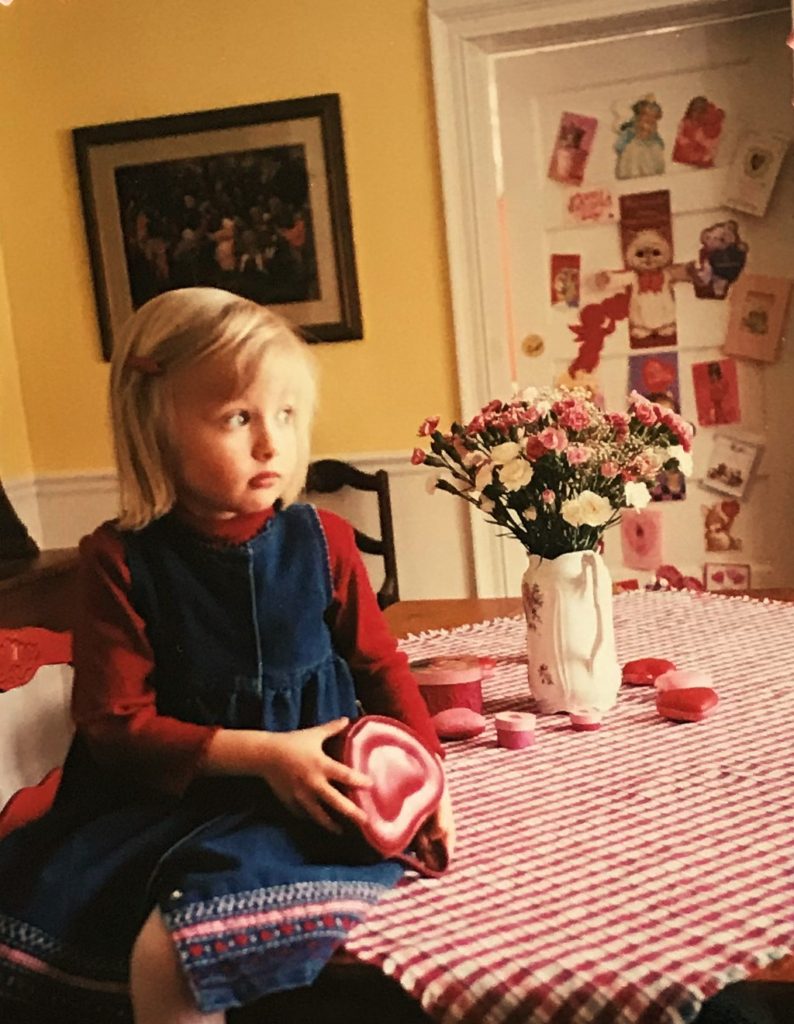 Our daughter is now twenty and in her second year at UVA.  I find myself missing her more than ever recently.  And today, as I look through the charming old cards we've saved from her childhood, I wish I were on my way to pick her up from preschool so we could enjoy a celebratory afternoon together.  My favorite Valentine's Days were those when my daughter was a toddler.  See Fool-proof Valentine's Days, a post from 2012.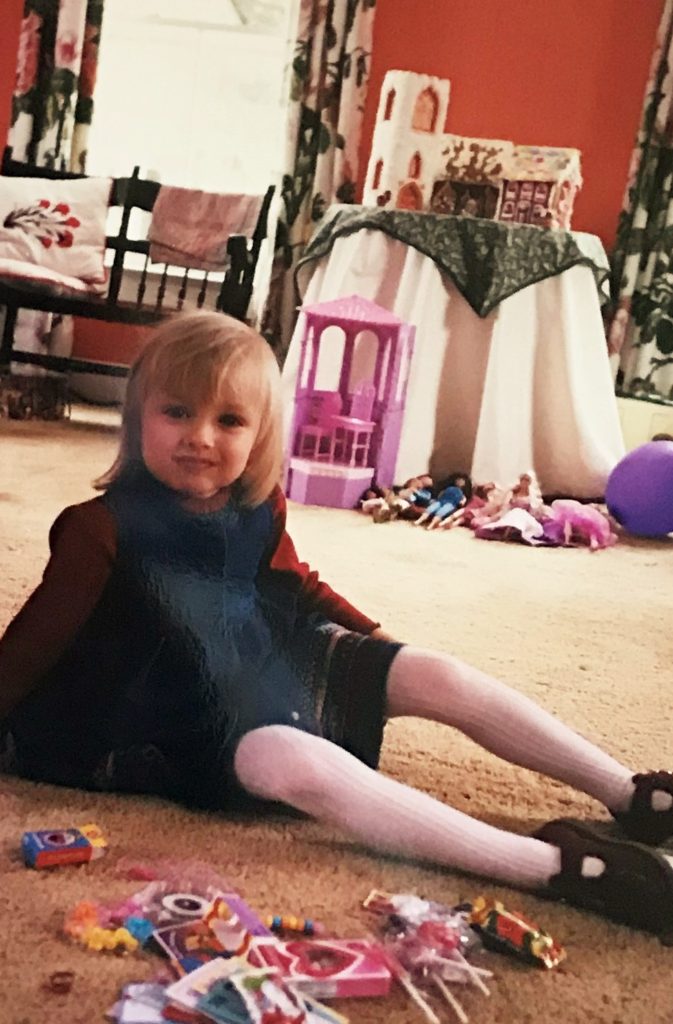 I also have cozily pleasant memories of making Valentines with my mother throughout my elementary and middle school years.  The preparation was the high point.  The actual day tended to disappoint.  Young love, for me, as for many, was elusive and unrequited.  See The Best Part of Valentine's Day: Before the Day.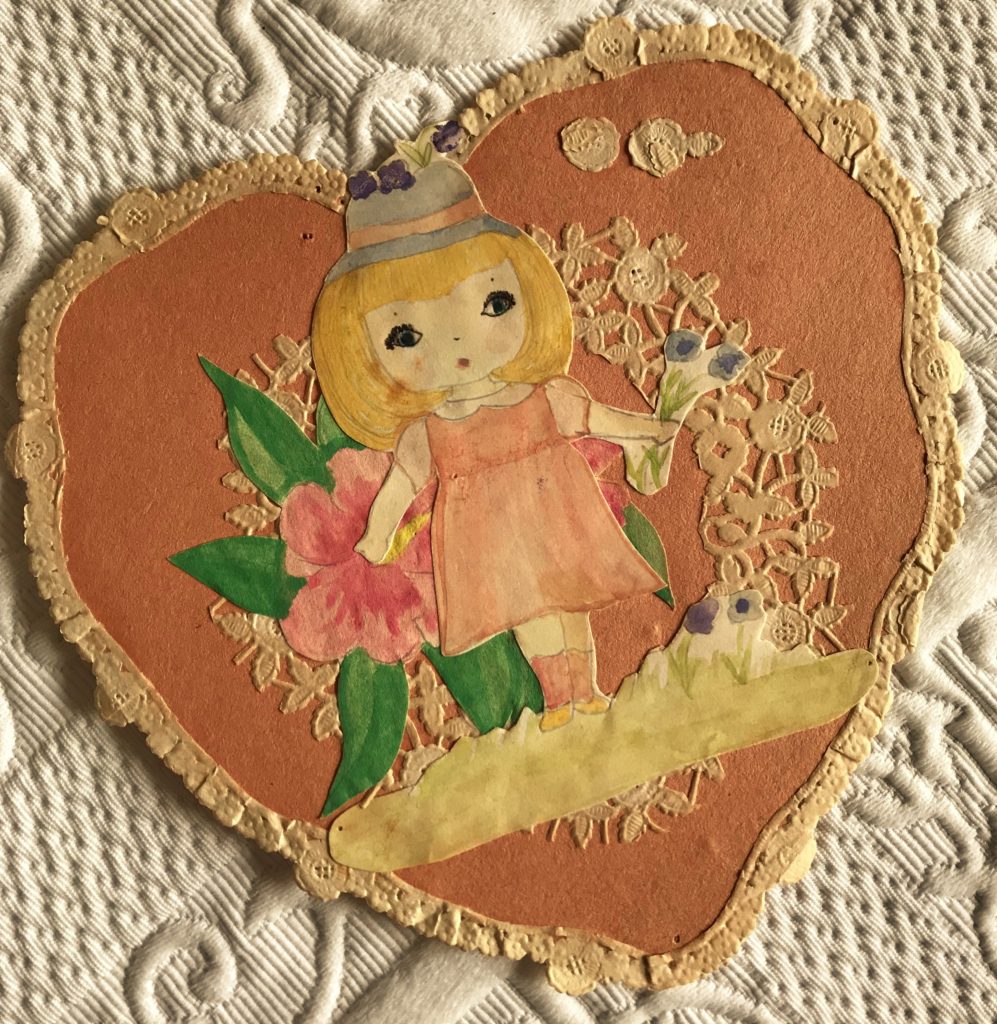 Valentine's Day in high school began painfully and took some time to figure out. My friends and I managed it by senior year. See Working the System: Getting the Hang of High School Valentine's Days.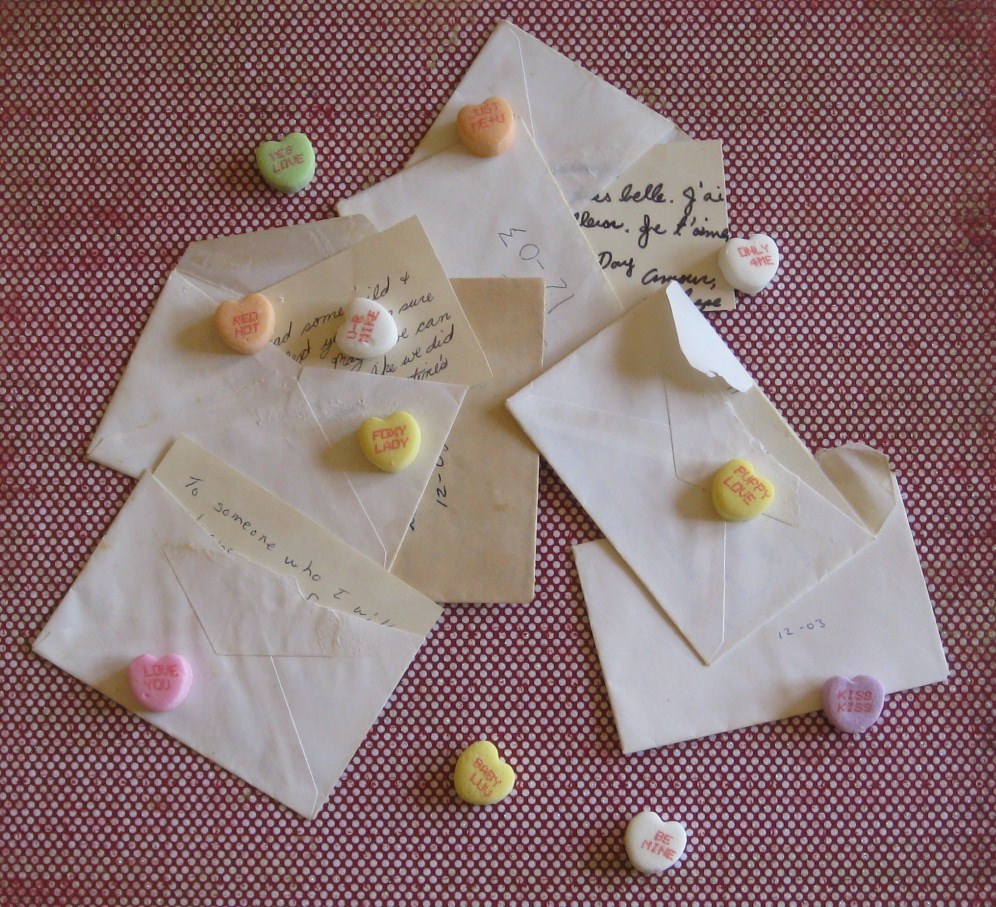 On this Valentine's Day, I wish you comfort, love and happiness.  Don't fall prey to the hype.  Those false expectations of perfect romance are set by merchandisers hoping we'll buy into hollow dreams.  Instead, call a friend, make a card, spend an hour with a child or an elderly person.  Someone out there may need you to be their Valentine.