This February here in Northern Virginia has conformed to its traditional designation as the month of snow. Unfortunately, if appropriately, the full February super Snow Moon on the 19th was just a lighter smudge in the snow-making clouds. On Wednesday, as predicted, the white stuff began falling steadily in the pre-dawn hours and continued throughout the day.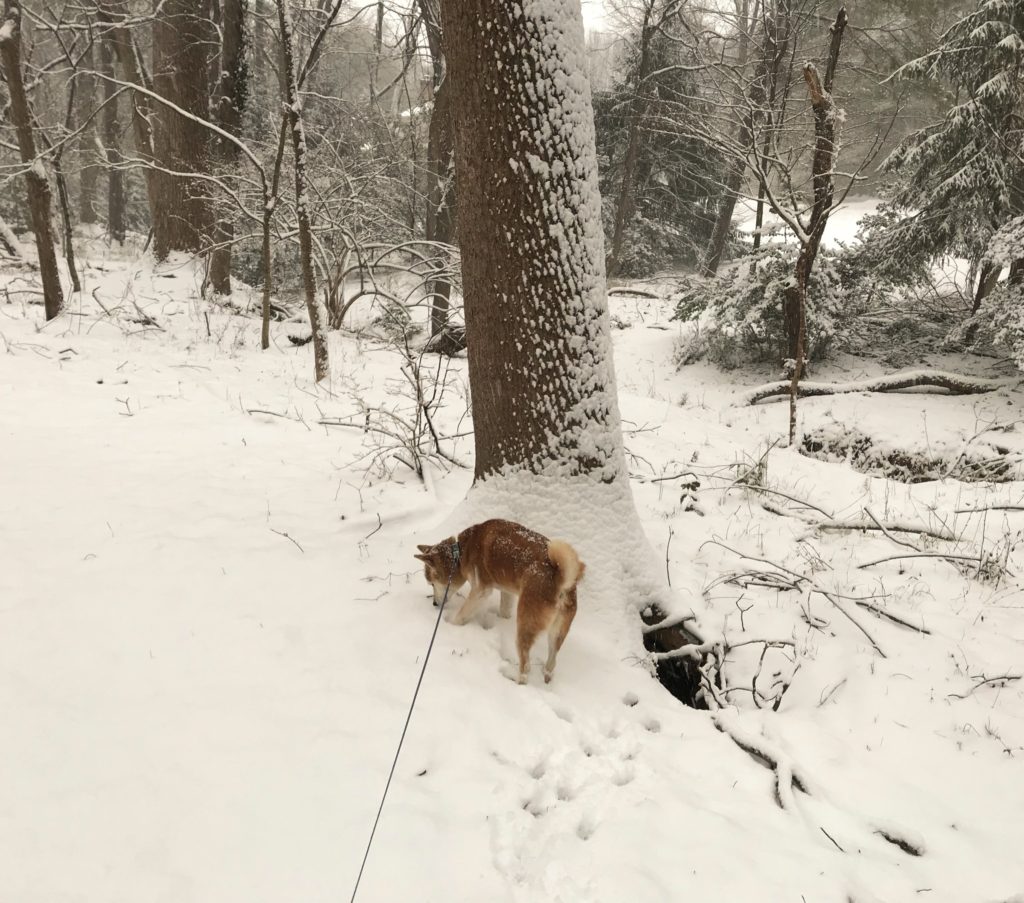 The snow was beautiful, of course. I loved seeing how my elderly Kiko, energized by the fluffy cleanness that blanketed the grass, gave in to periodic bursts of joyous puppy play during our morning walk. But I've written about our local February snows for years now. See Blasts from a Past February: The Blizzard of 2003, and Sick of February Yet ?, both from 2015. And from 2014, My Favorite View: At Home, with Moonlight on the Snow, as well as This Snow Won't Go, and Real Snow. Enough Now. And still another from that year: Early Morning Irritability. What else is there to say?
However, it also snowed in Charlottesville.  Snowfall rarely prompts The University of Virginia to cancel classes, but it happened this week.  Wild Trumpet Vine has never before featured photos of the gracious old UVA grounds covered in snow.  That's now possible thanks to my student contact.  So, from my daughter, who assured me that she wouldn't miss a moment of study time for her thermodynamics test, here are some images of the Rotunda and the Lawn.