Christmas is five days away. Every year around this point, I ask myself: how can this be? How can Christmas be upon us? But this year, more than ever, time seems slippery, unreliable, prone to eccentricity. Yesterday seems like a month ago, yet wasn't Halloween just last week? Is it because of my advanced age? Is it because of sudden and broad temperature fluctuations? In a typical seven-day span, here in Northern Virginia, we experience weather appropriate for all four seasons, sometimes in a single day. Is it because we're approaching our third Covid winter, and the weeks and months are draped in a veil of sameness?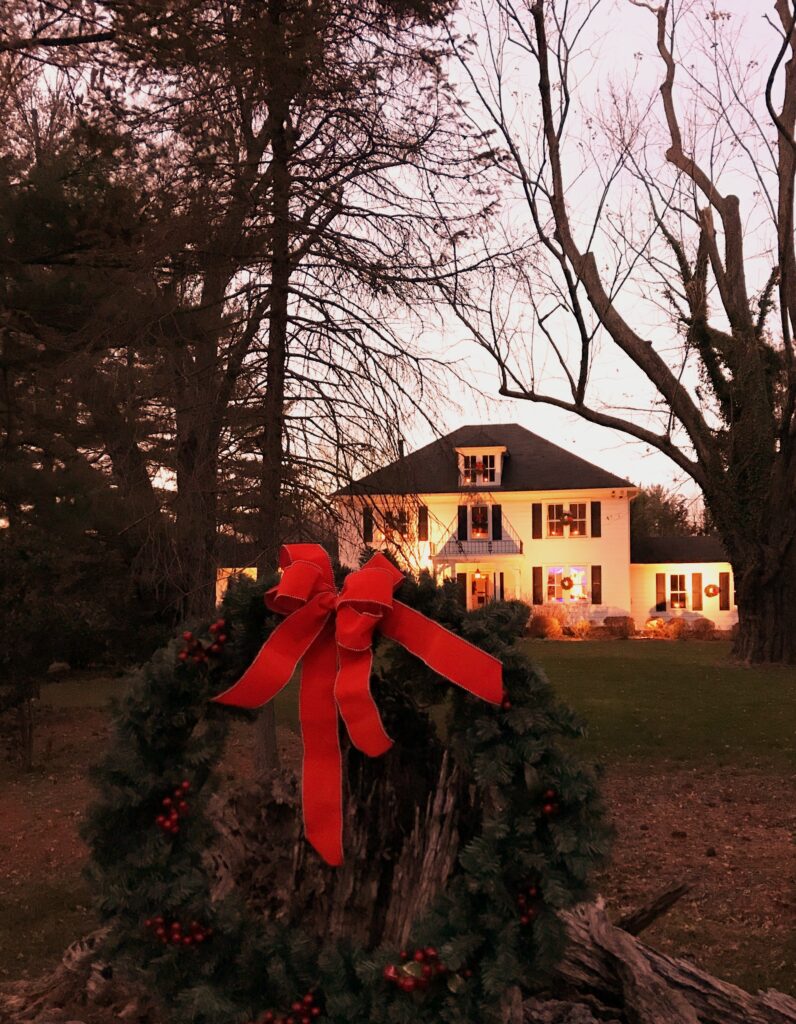 It's certainly not because I've neglected the usual Christmas prep. I haven't, and it's kept me too busy to write. The evidence of the season is all around me, but still, this mid-December has an air of unreality. Something just seems off.
After further reflection, I think it may be this: the back-of-my-mind awareness that our daughter will no longer be joining us for an extended winter break. The Christmas season, in recent years, has begun in earnest for me with her arrival home from college. Last year, it started with her final online exam, as she was already here. I think what I'm missing now is the anticipation of having her back with us for about a month. That extra spark of excitement is absent.
At this realization, I had a mental pep talk with myself. Our daughter will be coming home soon, for about a week. She can't stay longer because she's gainfully and happily employed. (I've never held a job that ticked both boxes.) She's embarked on a career that relies upon her training. This is why she went to college. At least it's why the time, trouble and expense of college can be justified. All those demanding classes in aerospace engineering and astronomy are being put to good use. And while she's a Maryland resident now, she's closer to home than she was in Charlottesville. When she first began applying for jobs, my husband and I both feared that she'd find it necessary to move to the West Coast. In the rare absence of traffic, she can drive home in about an hour.
So I'm a lucky mama. We should see our dear daughter in two days. And then Christmas Vacation will officially begin.
As my mother reminds me, having recently watched a PBS show about the medieval origins of the twelve days of Christmas, December 25 is only the first day of the festive season. I've got plenty of time to get that spark of excitement back. In fact, I'm starting to feel it already.
The spirit of the season is popping up in unexpected places. Here, for example, is a radish that resembles a little head in a pointed elf cap.
The halls have been decked. It's time to savor the joy of Christmas.