When we turn off Route 6 onto Route 6A, Shore Road in Truro, we're five hundred miles and twelve hours' driving time from our house in Virginia. But we feel like we're coming home. And we are, in a way. We're here every year. We like to think that we're more than tourists, who are just passing through, perhaps never to return. We will be back; we're a sure thing. We've been coming here so long that we can't imagine not going back.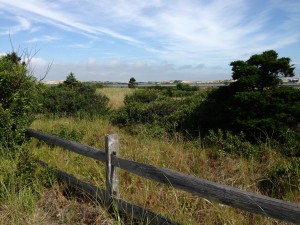 Each summer's inaugural drive down Shore Road finds the three of us exultant.  Our time at the Cape is something we agree on completely; we all hold it equally dear, for our own reasons.  The trials and traffic of the long trip are behind us.  We eagerly scan the familiar land- and seascape along the mile and a half that leads to our little cottage complex.  It's rare that we are greeted by any major changes, and for this we are grateful.
The water, the sand, and the light are in constant daily flux, yet from year to year, this sliver of the Outer Cape appears virtually the same.  The manmade trappings along Shore Road are modest; they make no effort to compete with nature's spectacular beauty.  There are bungalows, saltboxes, and of course, Cape Cods, but no high rises, no glitz.  There are groupings of rental cottages.  Most are small; some are unbelievably tiny.  All are picturesque.
Those lucky enough to get a toe-hold along this enchanted strip of land don't easily let it go.  Homes are passed from one generation to the next.  The same weathered, typically hand-painted signs in front yards have greeted us for decades: Beach Rose, The Little Skipper, The Sea Gull, Pilgrim Colony.   Occasionally a cottage is resided, reshingled or otherwise refurbished.  Some grow more charmingly dilapated every year.  Once in a very long while a new building appears.  Mostly, though, all remains reassuringly the same, and seems to promise always to be so.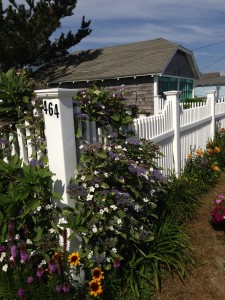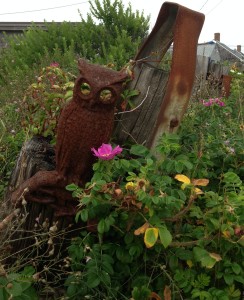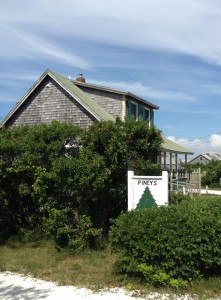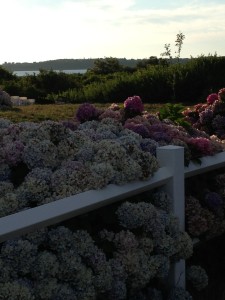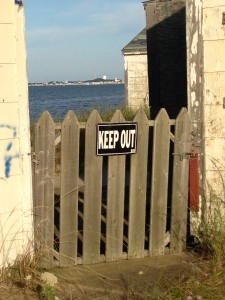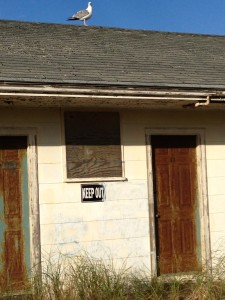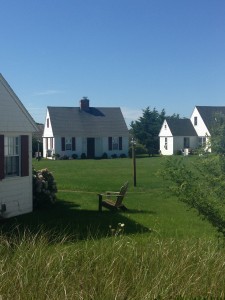 Simple bayside cottages, brilliant blue sky, luxuriant green grass.
This is our Cape Cod.