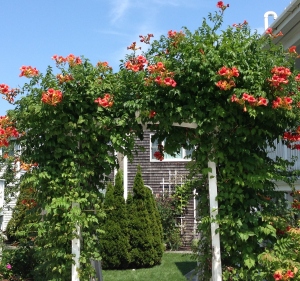 It's been three years since I began my little blog.  Like the tenacious wild trumpet vine for which it's named, it keeps on creeping on.
Wild Trumpet Vine is, for me, a convenient, inexpensive form of therapy.  It's my way of taking stock of life.  It helps me keep my perspective, helps me see beyond the tedious, insistent busy-ness of daily living.  It reminds me of what's real, important, worth contemplating, worth sharing with family and friends, worth remembering, worth passing on to my daughter.  Sometimes, as I sit and think and write, I discover something I should have known all along.
Occasionally, I write something that strikes a chord with another person, and I hear about it.  I love it when that happens.  Sometimes it's from someone unexpected–perhaps a childhood friend I haven't seen in thirty years or so.  This is a real gift.  It's proof of the resiliency and elasticity of the ties that bind us in a  web of community.
Many thanks to all my WTV readers!  And many thanks for reaching out!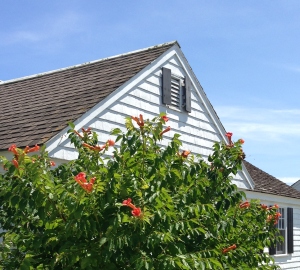 For more about why I write, see here.