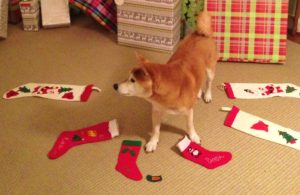 Since I began Wild Trumpet Vine, I've written about forty Christmas-themed posts. Back in December of 2011, there was so much to cover, but now I run the risk of repeating myself.  And during this holiday season, time for writing will be limited.  My mother's spinal surgery has been scheduled for early December.  Her doctors have emphasized that the recovery will likely be difficult and painful.  I'm grateful that Mama is here with us in Virginia as we face this challenge together.  I'm also very thankful I have no career or young children to neglect as I care for her. 
My mother and I certainly won't be creating any handmade decorations this year, as we did during my childhood.  See Working Like Elves (December 8, 2011).  But I hope that as she heals, she'll occasionally feel up to laughing about our shared adventures and misadventures of Christmases past.  Maybe we'll revisit the question of the hideous tree we chose our first year in Atlanta (Oh, Eww, Christmas Tree, December 18, 2013). 
Around mid-month, our daughter will be home after finishing her first semester at the University of Virginia.  She'll want my mother's new home to be cheery for the season, so I expect we'll unpack some of the old decorations we moved this summer from Mama's Atlanta attic.  Maybe she'll persuade her grandmother to reminisce about long-ago Christmases in central Kentucky.  See Unsilvered WWII-Era Ornaments on a Kentucky Cedar, and Uncle Edwin's Silver Stocking, (December 23, 2015). 
I haven't begun to think about Christmas gifts; I don't know if I'll even get around to shopping.  It's reassuring to know that if I don't, my family won't hold it against me.  H and D will make sure there are presents for everyone under the tree.  Creative gifting and innovative packaging are among their talents.  See several posts on Exercises in Extreme Giftwrapping.  By the time Christmas morning dawns, maybe Mama will be able to walk across the grass from her house to ours without the pain that assaults her now with each step.  That's the only gift on my wish list this December.
From years past, a few more of my favorite Christmas posts: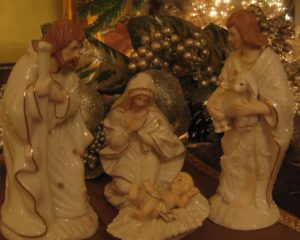 We're All Family Here (December 25, 2012)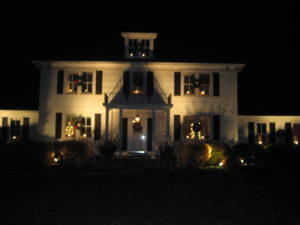 Lighting up the Night for Christmas (December 7, 2012)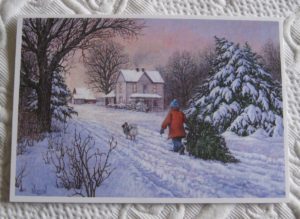 The Holiday Newsletter Quandary (December 16, 2011)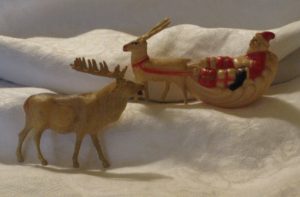 Little Old Christmas Treasures (December 23, 2011)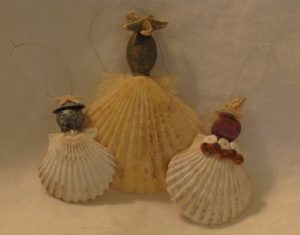 Cape Cod Shell Angels (December 20, 2011)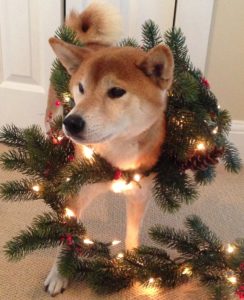 Just in Case . . . (December 4, 2016)