In the absence of a live nativity at our church this Christmas Eve in the time of Covid, I cannot offer my usual photos of curious onlookers mingling happily with the sweet-tempered camels Samson or Delilah. Or with their other charming cohorts, the brown burro, the velvet-coated humpback ox, the several sheep or goats.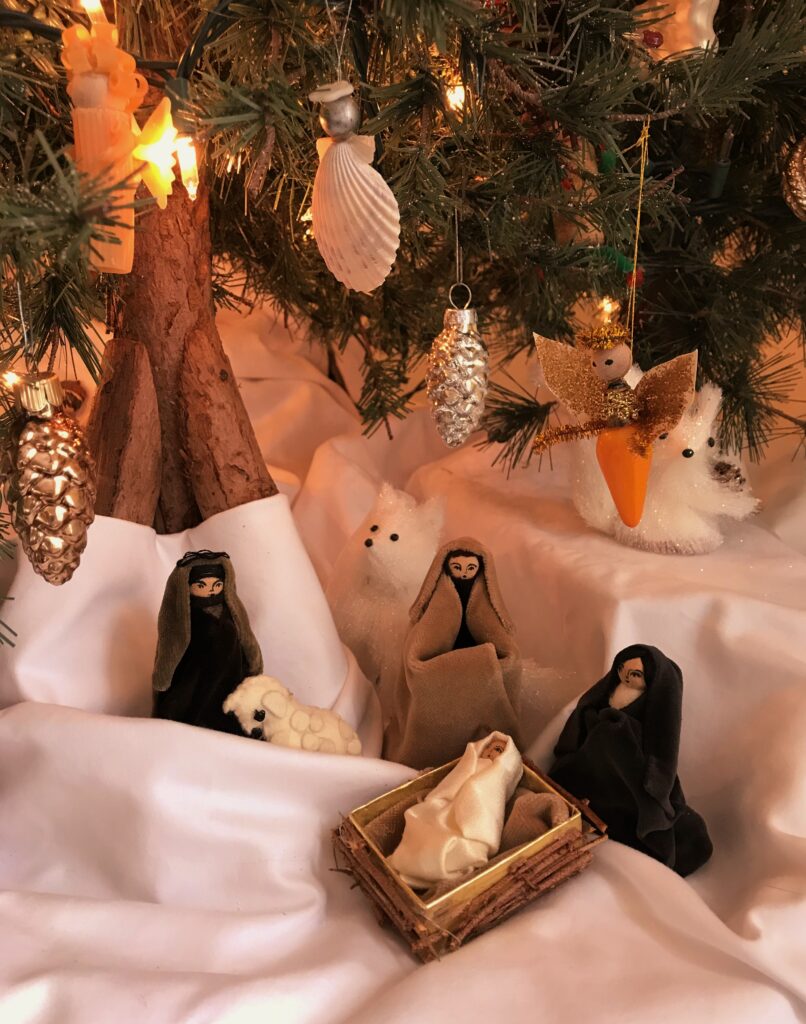 Here instead is this little clothespin nativity that my daughter and I made together many years ago. Simple and humble, made from materials we already had, it seems especially appropriate this Christmas Eve. It points toward what's important, what's essential, on this night and every night. The message of Christmas is, in one word, love. Love embodied in a baby. A baby sent by God to grow up and model love not only to his human contemporaries, but to all future generations. The message is so powerful that it remains as vital today as it was 2,000 years ago.
It's the love that mingles the divine and the human. It's the love that shines in the darkness. And the darkness, including the darkness of a pandemic, will not overcome it.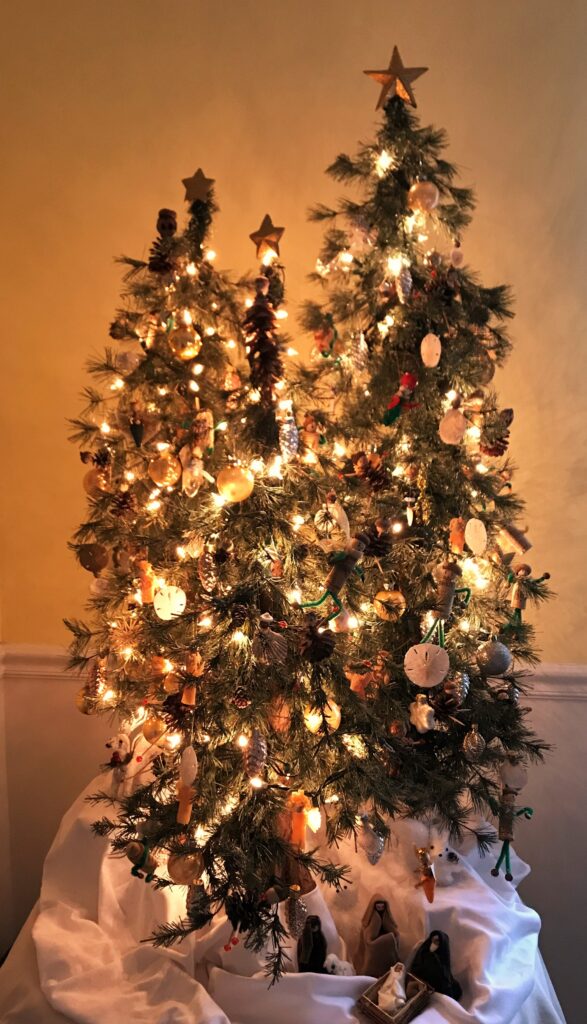 For more on the Christmas message of love (and for photos of our live nativity friends), see last year's post: The Timeless Message of Christmas Eve.