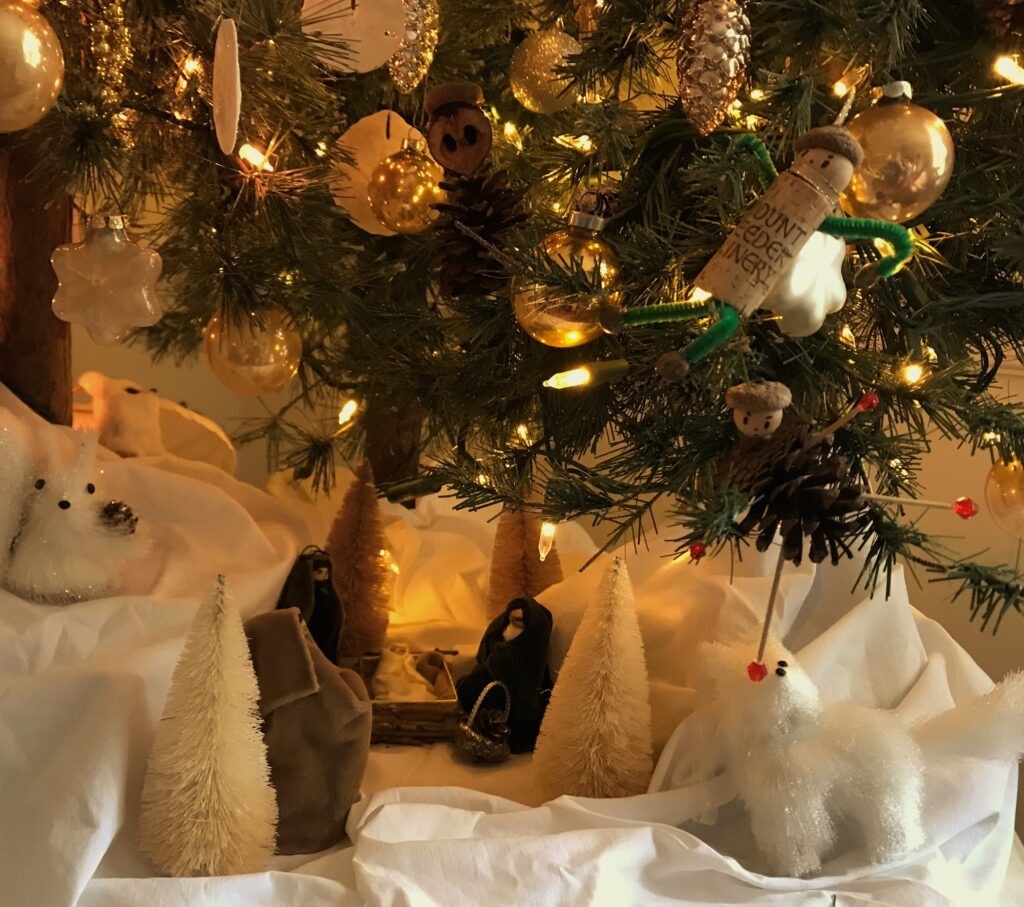 Until today, the homemade clothespin nativity that shelters beneath our little alpine trees in the dining room has included only Mary, Joseph, the baby Jesus, and one shepherd. (Sparkly arctic critters happen to fit in with the high-tech "white sheet as snow" decor.)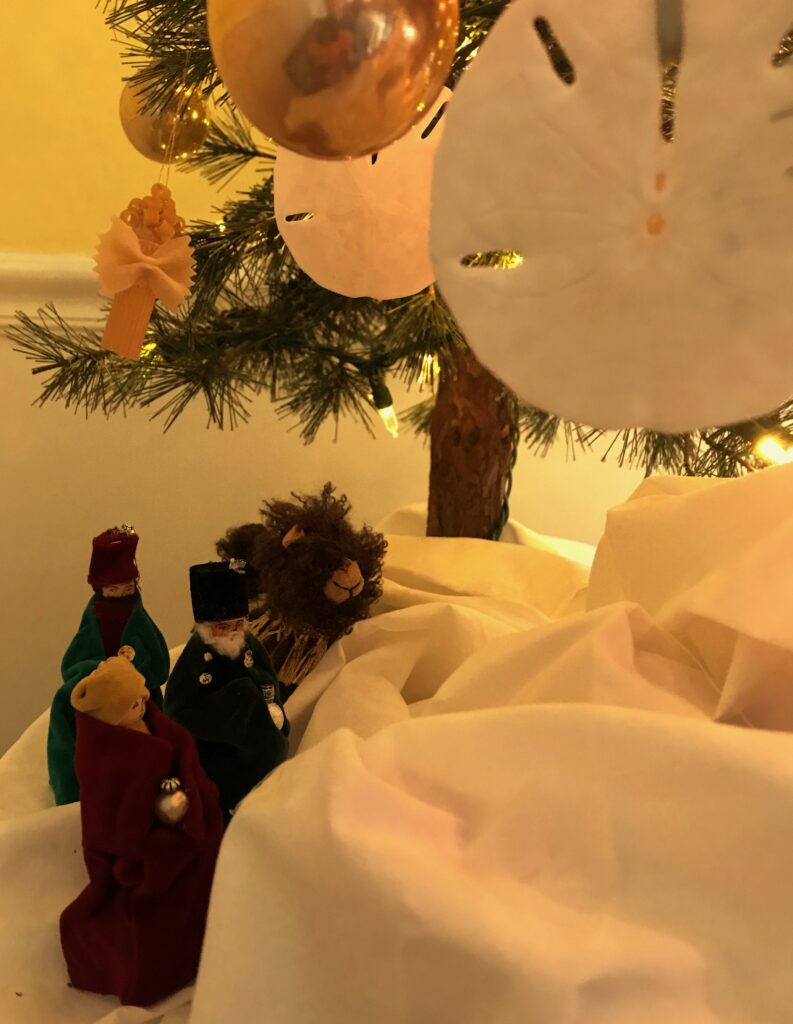 The three wise men from the East, along with their flamboyantly curly-haired camel, have been waiting patiently in the background since Advent began in early December.
And now, on the sixth of January, known in the Christian calendar as Epiphany, the long journey of the Magi is complete. They join the Holy Family and pay their tribute to the infant messiah. Their participation in the Biblical nativity narrative is indicative of this important message: God sent his son to be a savior not only for the Hebrew people, but for all the nations. For all of us. For all God's children.
So in our house, we don't take the Christmas decorations down until well after January 6th. To do so, it seems, would represent an attempt to symbolically stifle the powerful message of God's love for all. (It also happens that I'm never ready at this point to begin the laborious process of un-decorating. And it would be inhospitable to kick the Magi out immediately after their arrival.)
On this last day of Christmas, I'll continue to enjoy the look and lights of the season. They'll be no boxing up for a while yet.
May the spirit of Christmas sustain, strengthen and bless us all year long. And may it remind us to treat our brothers and sisters near and far, like the family they are.
**************************************************************************
For more on Epiphany, see this post from January 6, 2021