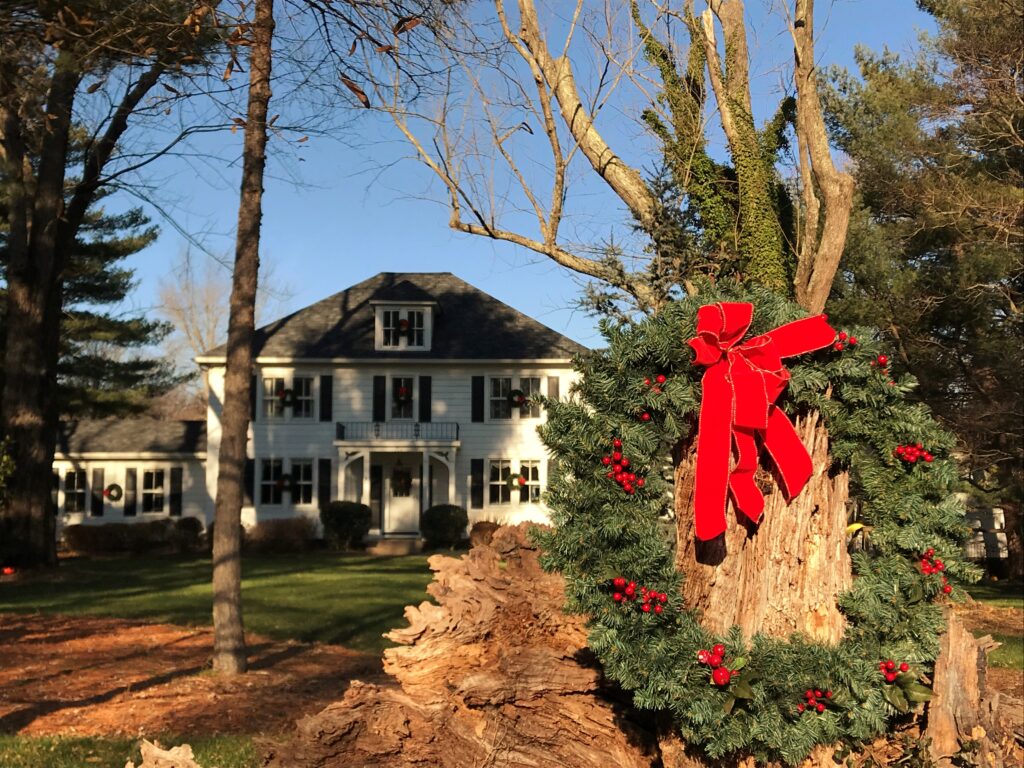 Mid-December has arrived. I tell myself that I'm getting used to not expecting our daughter back home for an extended winter break. I tell myself again, and again. I speak with considerable authority and firmness. I listen, and I hear, but I quickly forget.
Last year, I faced this reality for the first time. December of 2021 seemed especially unreal. With our daughter working and living in Maryland since the fall after her graduation from the University of Virginia, she would no longer be with us for most of the month, and well into January. It's a tricky concept to accept. I still can't quite wrap my head around it.
I've had another twelve months now to get acclimated to being the parent of a young person with a career. Most of the time, it's been a very pleasant situation. We've seen our daughter often on weekends, thanks in large part to the fact that her boyfriend lives near us. We have the luxury of knowing she's only about an hour away. No long plane ride separates us. Only a hair-raising ride on the Capital Beltway, which I do not attempt on my own. And, I've been busy, as always. I never lack for things that need doing, or things I want to do.
Still, December is different, because of that winter break that won't be happening. Seasonal prep tends to be more fun with our daughter around. Her presence, and her youthful enthusiasm–they add an element of festivity. Without her, it's more like we're just doing chores. Ever since she was a toddler, she's enjoyed adorning the house for holidays. I remember her, as a four-year old, sitting amidst my gingerbread houses on the dining room table, exploring boxes of baubles and chanting, "Decorate! Decorate!" Once she was old enough to climb the tall ladders and strong enough to help move them, it became her job (and not mine) to assist my husband in hanging the outdoor wreaths at our house and my mother's. Together they set up the electric candles in every window, positioned the floodlights and programmed the system. But not this year.
I'm not complaining. Not really. She's been with us several times this month, but never long enough to help with the usual Christmas tasks. My husband and I both felt her absence as we stood in the front yard to watch the lights click on for the first time. Never before has she missed this family countdown-to-Christmas signal. But she was doing her own holiday prep in Maryland, where she has an apartment, a meaningful job that suits her, and friends. She is building a life that is, for the most part, separate from us, her parents. That's what we raise our children to do, right? I don't have to tell myself that I'm happy for her. I'm more than merely happy. While parenting is a job that never ends, it's a job with numerous stages. Or seasons.
And now, my husband and I are in a season in which there is no long college break to anticipate with our child. On the down side, for me, it's one with fewer chances to sit up late together, laughing at the quirks of foreign-language Netflix shows. Fewer mornings to chat unhurriedly across the breakfast table. For my husband, it's fewer opportunities to work with D on what, a generation ago, might have been considered father-son projects. Or to hit the ice, in hockey gear, together. And it still sneaks up on me that there will be no time at all to see our daughter cuddling on the sofa with our soundly sleeping elderly dog. Maybe this December feels doubly "off" because we're not only post-college kid, we're also post-dog. Between dogs, more accurately, I tell myself. Another dog will join us, in a while.
But even this season has its advantages. Our daughter was home for part of last weekend. We dropped her off at the Kennedy Center to meet friends on our way to a DC hotel for my husband's company holiday party. How cool is that?
And while our daughter wasn't here with us to add a bigger dose of cheer to some of our holiday chores, she'll be present for others. And she knows that as twilight falls, our old farmhouse glows like a beacon, as it always does during this season. She knows that it waits to welcome her home.
As we do, too. Our daughter will be home for Christmas. Not only in our dreams.