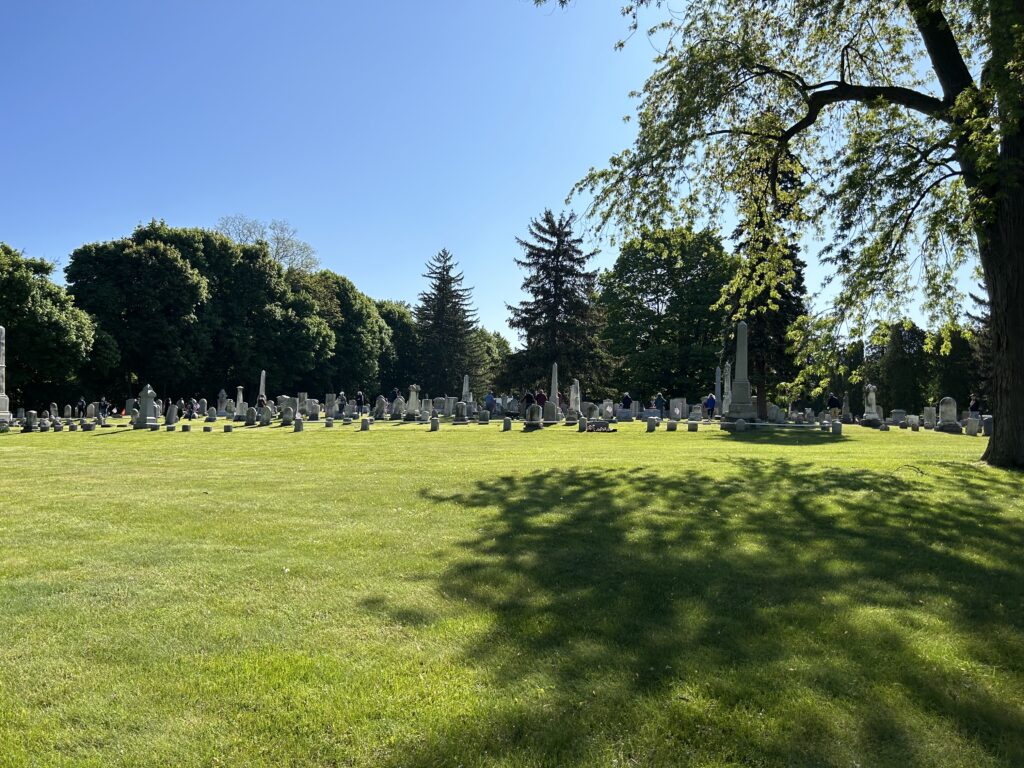 Last week, my sister-in-law sent me these photos from her Eerie Canal village of Spencerport, New York. Walking past Fairfield Cemetery in the center of town, she saw veterans placing flags on graves of the war dead. She knows I'm a big fan of her lovely little town, which has been a frequent Memorial Day destination for our family. This year, only my husband made the trip; he took advantage of the three-day weekend to spend some time with his Mom in nearby Rochester. I have pleasant memories of walking the old cemetery's verdant paths with my furry companion, Kiko. It was good to see that Spencerport's patriotic traditions live on.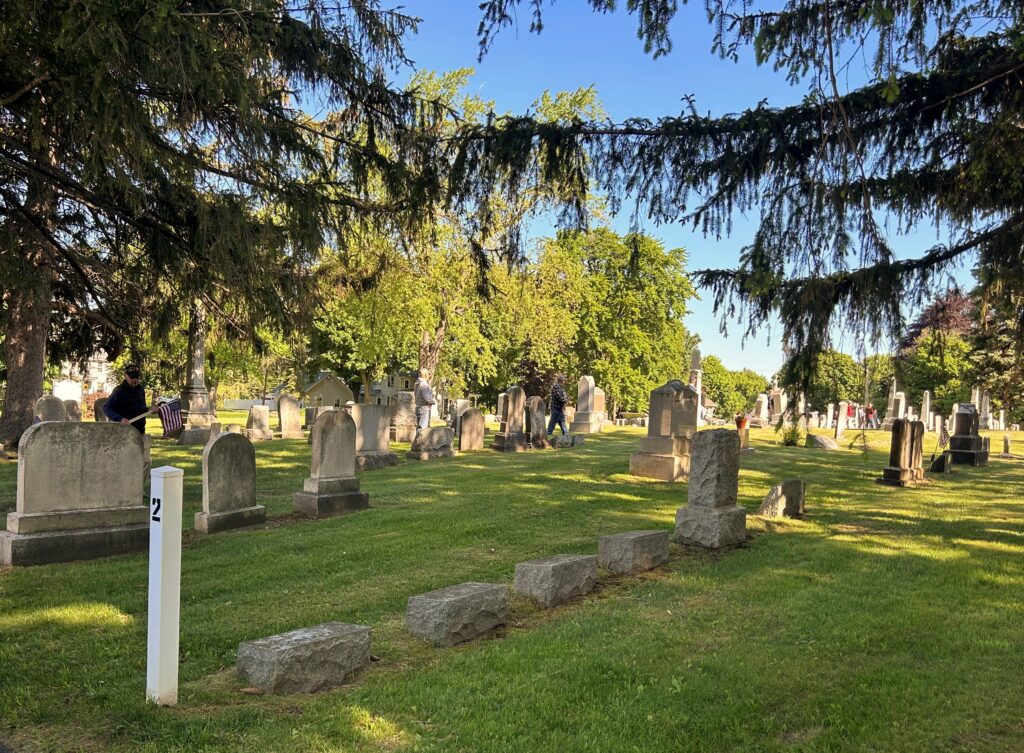 The pictures remind me of our American tendency to temporarily lay aside our polarizing differences as Memorial Day approaches. Ever so briefly, we unite in honoring those who gave their lives in defense of our country. Around this time, we join together momentarily to acknowledge the brave men and women who paid the ultimate price.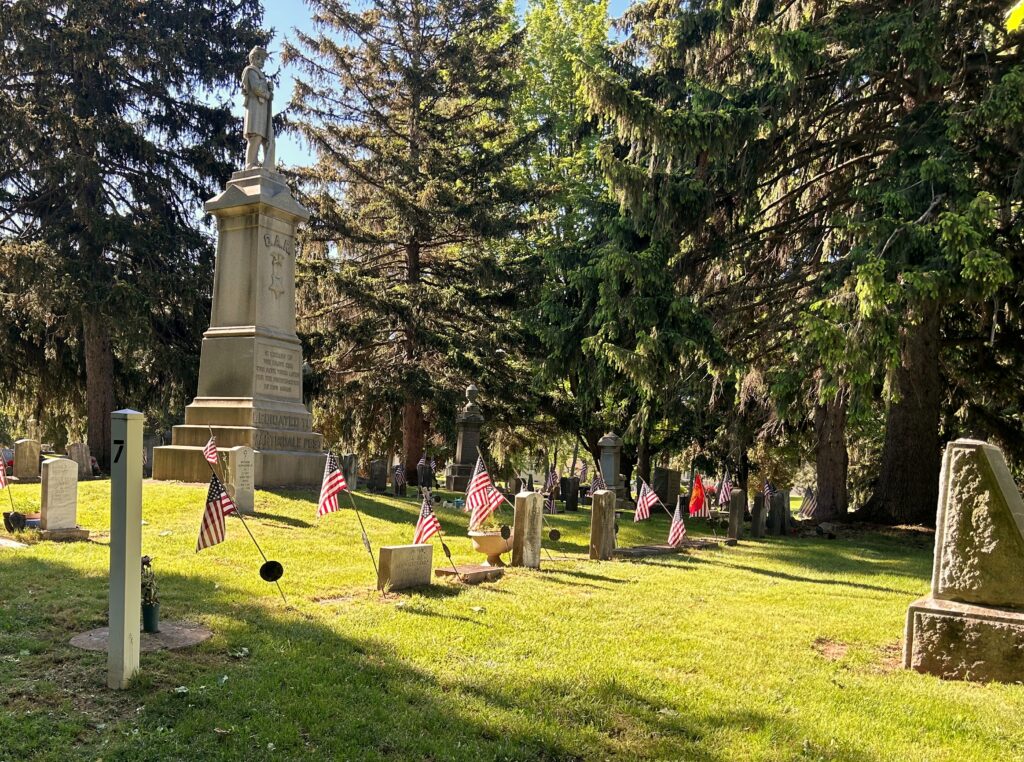 It's my ongoing prayer that we might keep this Memorial Day attitude alive all year long. Our military heroes deserve more than to be saluted perfunctorily on certain holidays. Let's remember that their sacrifice was for our everyday freedoms, which should not be taken for granted. They died so that we may continue to pursue our dreams and live the lives we choose. They died so that we may be able to air our opinions and grievances without fear of bodily harm or imprisonment. Therefore, let's honor their memory by trying to refrain from snap judgments and personal attacks. Let us not jump eagerly to accept just anything we want to believe. Let us take pains to discern the truth, even, and, indeed, especially, when it may lead us to change our minds. Let's exercise some of that critical thinking we should have been taught in school. May we learn to recognize the sly manipulators among us, those who benefit from stirring up trouble and maximizing our differences. May we try to lecture, to talk at one another less, and to listen more comprehensively. May we practice kindness, and grow in wisdom. May we be guided toward common ground, toward a vantage point from which we might see some of our perceived differences evaporate like an early morning fog. If we make these efforts, we really might be able to work together toward that more perfect union. This great republic of ours is worth it. The sacrifice of our Memorial Day heroes begs us to do so. May they not have died in vain.
Long may our land be right with freedom's holy light!
–America, Samuel Smith, 1832
For previous posts on the picturesque and patriotic town of Spencerport, see For the Hometown Heroes on Memorial Day, May 2019, and On The Road Again, and Back into the World, May 2021.