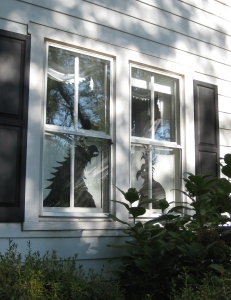 Now that another Halloween has come and gone, I find myself reflecting on the evening, considering some ideas that may improve next year's experience.
This Halloween we welcomed fewer trick-or-treaters than in previous years. The weather was chilly, but a cold, clear night seems to pep up the kids, not keep them home. The main reason for the deficit, I believe, was that Halloween was on a Monday night.  A Monday night!  For children, it was a day of school and homework, with another early morning to follow.  For working parents, it meant rushing home in traffic to handle costumes and try to deal with dinner.  There is no way around it—Mondays (and all weeknights) are awkward nights for Halloweening.
There is a solution. Halloween should be celebrated on the final Saturday of October.  If we can move Presidents' birthdays, why can't we move Halloween?  Congress has the perfect opportunity to make things right with the American people for the distress they caused during the debt-ceiling debacle: they can pass a Halloween-observance law.  I am almost serious when I suggest writing our representatives.  This is the chance for legislators to do something worthwhile, something that would benefit Americans in all income brackets.  This is the first step towards improving Halloween.
The next step is to encourage trick-or-treating among teenagers. I know it's become acceptable to gripe about "all these big kids" expecting Halloween handouts.  But why should we mind so much?  Isn't it good for the collective health of a neighborhood and our country that teenagers are out with the younger children accumulating treats?  On this one night each year, shouldn't we reward their continued interest in the childhood pleasure of candy?  Would we rather they be elsewhere attempting to buy alcohol, cigarettes and drugs?  These older kids, of course, should abide by the same rules we try to instill in the younger ones:  wear a costume, say "Trick-or-Treat," be polite and show gratitude.  I agree that a logo T-shirt is not a costume, and a sullen silence at my door will not earn candy.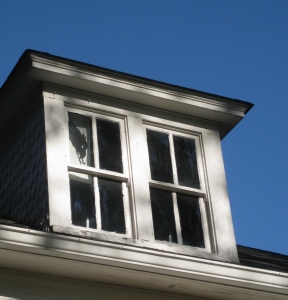 We found the teen trick-or-treating presence negligible this year. Our daughter and her six middle school-age friends were among the very eldest of our trick-or-treaters.  The only more senior group consisted of three courteous ninth-grade boys who came to the door toward the end of the evening, almost as an afterthought, as though they wanted to see if they could still get candy.  We were more than happy to give them chocolate.  My daughter will soon be a teenager, and I hate to think her trick-or-treating days are severely numbered.  This is only the second year that we have allowed her to go out unaccompanied by an adult on this night.  She and her friends are just starting to hit their Halloween stride; it would be a shame for them to have to stop.
It seems to be the tallest children who provoke the most negative feedback when trick-or-treating. Short kids may observe Halloween without community comment until they go off to college, but those blessed with height better stay home once they reach sixth grade.  Isn't this height-based discrimination alarming?  My daughter is on track to be taller than me by next year, so I am understandably worried.
If anyone is really working the system, it's not the teenagers, but the adults who tote around their babies costumed adorably as peapods, caterpillars, fat pumpkins and such. Parents who would never think of allowing their six-month old to put one pearly tooth near a Snickers bar are out on Halloween encouraging tiny fingers to pick out something good and big from the candy bowl.  But that's accepted behavior, and my husband and I capitalized on it, like everyone else, during the first few years of our daughter's life.  An essential part of the Halloween social contract is pretending that the candy is intended for those babes in arms.   Because babies are small, cute and very short (again, it's a height issue), they therefore deserve mass quantities of sugary treats.
And finally, one last point for Halloween improvement: enough with the healthy snacks!  On this topsy-turvy night, when the focus is on the weird, the unusual and the unexpected, let's get with the spirit and allow our kids (the tall and the small) to indulge in the glory of real candy.  And let's stop trying to pass off raisins and pretzels as coveted treats; they have their merits, but they are for the other nights of the year.  Halloween should be a much-anticipated departure from the norm.  If we start eating healthier on the other days, we'll really be able to enjoy breaking the rules on that last night of October.