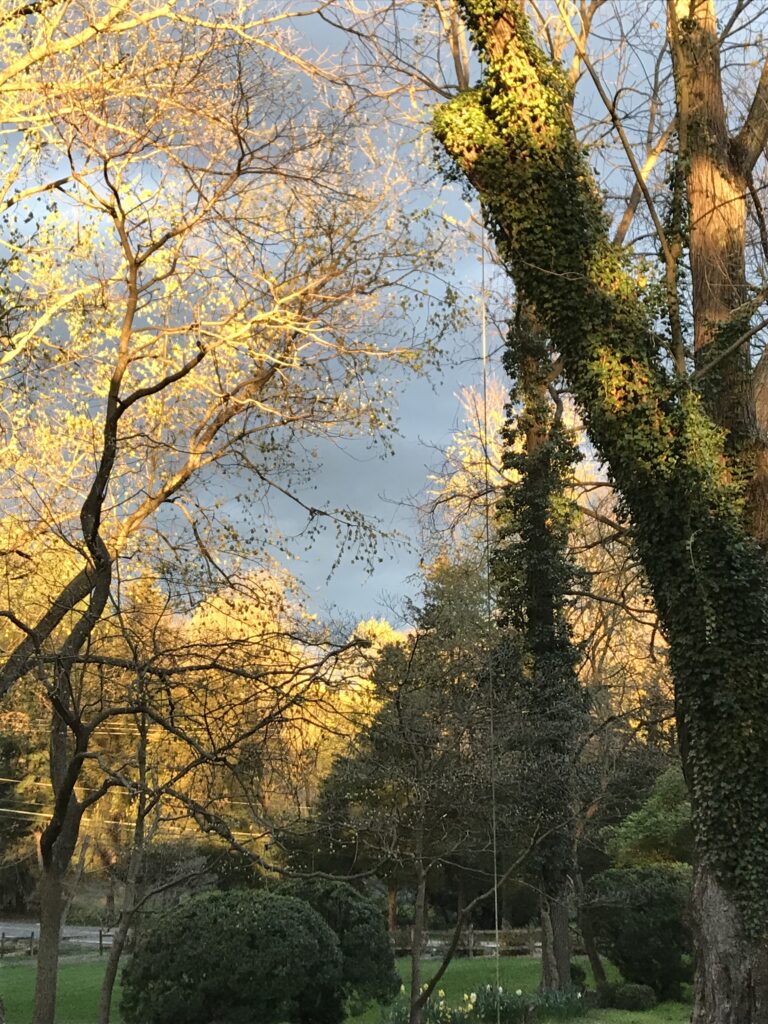 I've been trying to write about the altered state of my family's life during these strange days of coronavirus isolation, but the right words are hard to find. To say that we're living through unusual circumstances is an understatement. What makes this time even more extraordinary is the marked dichotomy of human experience. While some of our brothers and sisters are battling the visceral reality of this virus, for most of us, real suffering, and the fight against it, is occurring at a distance.
I've been wanting to write about the humorous aspects of the modifications in our daily circumstances. Every day we find some new absurdity that prompts a smile or a laugh. For those of us, like my family, who have the luxury of staying together in our home, it's far more pleasant not to dwell on the source of all this change. We are doing our part, after all, as we keep vigilant in our isolation, carry on with our respective tasks (which have not disappeared), and find some cheer in the beauty of springtime that surrounds us.
But even if we remain among the fortunate who are spared the pain of confronting this grim reality face-to-face, we should still be aware it.
A powerful picture of trench warfare against Covid-19 is offered by Simone Hannah-Clark, an intensive care nurse in a New York city hospital. Her op-ed in the New York Times on April 3 should be required reading for everyone: An I.C.U. Nurse's Coronvirus Diary.
According to Ms. Hannah-Clark:
"I've started to refer to the time before this as peace time. Because this feels like a war. I grudgingly respect our enemy's tenacity. Unseen, ruthless, random."
Each workday for her begins well before dawn and ends well after dark. During the short time she spends at home, she takes care to isolate herself from her family, fearing for their safety. Even her commute to the hospital, which may be the least stressful part of her day, involves risk, in a choice between the Subway and Lyft. Once she begins her shift, the logistics alone–of managing the necessary medical equipment within confined and crowded spaces–while trying to protect herself adequately with perhaps less than adequate P.P.E.–sound overwhelming. And that's before the intimate, meticulous procedures of patient care even begin. She documents these in moving detail.
Death is a frequent visitor. The only visitor, one might say, since the risk of transmission prevents family members and friends from keeping bedside vigil. Ms. Hannah-Clark writes:
"My first task is to help with post-mortem care on a Covid patient we just lost. We had watched her slowly die over the past few days. We did everything we could. It's just me and a nursing colleague in the room.
It's a grim affair. We wrap the patient's body securely, stroking her brow and wishing her well on her next journey. My colleague removes her jewelry carefully; we know her daughter will want it. I have to collect her belongings because security isn't allowed to come into the room. It moves me to see her wallet, her planner, her toiletries. Only a week ago she was a person with a future, with plans, with cherry-flavored lip balm."
I will write about the funny side to coronavirus quarantine. But not yet. Maybe after Easter.
For now, I feel pressed to remember, and to acknowledge, why we're staying home. May we be grateful for dedicated nurses like Ms. Hannah-Clark, who, bound by duty, refuse, at great personal risk, to stay home. May we remember that, even if we don't know anyone sick with this disease, or anyone who has lost a loved one from it, there are, indeed, many real victims. And they are people much like us, who, until very recently, had plans and hopes for the future.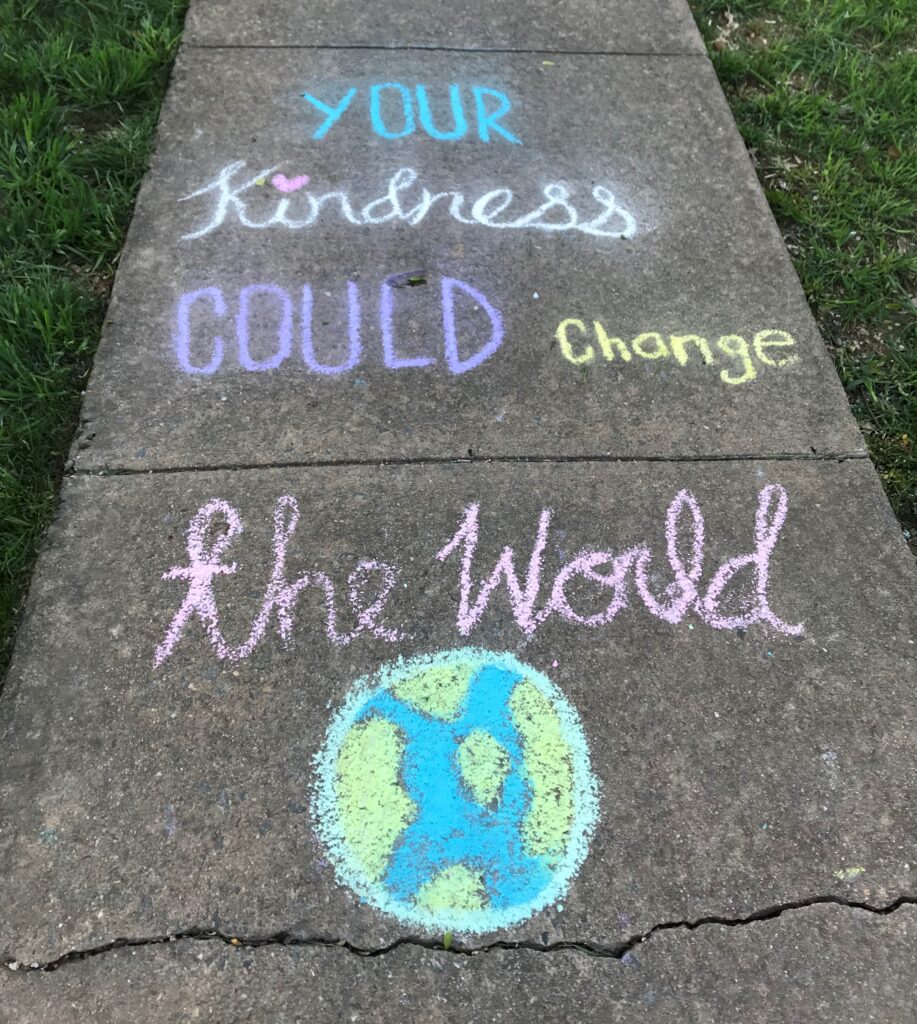 This day in the Christian calendar is Maundy Thursday, when we contemplate Jesus's final night with his disciples. It was on that evening, before he was betrayed, that Jesus washed the feet of his friends. He told them to follow his example, to care for one another, to love one another. Medical workers like Simone Hannah-Clark, no matter their religious affiliation or complete lack thereof, are living out the reality of Jesus's advice.
Let all of us, as fellow humans, especially during these anxious coronavirus days, try to love one another, not just with words, but with deeds as well.
For more on Jesus's final earthly night, see last year's post: Before his Death, Advice from a Brother, April 18, 2019.